Last month, Quadimension announced the development of a new voice synth on their official Weibo page. Then, a few days later, her debut song was uploaded to Stardust's official Bilibili account.
The new voice synth is named Hai Yi (海伊). Her official artwork by 原子Dan (ATdan) has been revealed, showing that not only is her entire outfit ocean-blue, but even sitting atop her head is a jellyfish. One could say that she permeates with the ocean motif from head to toe!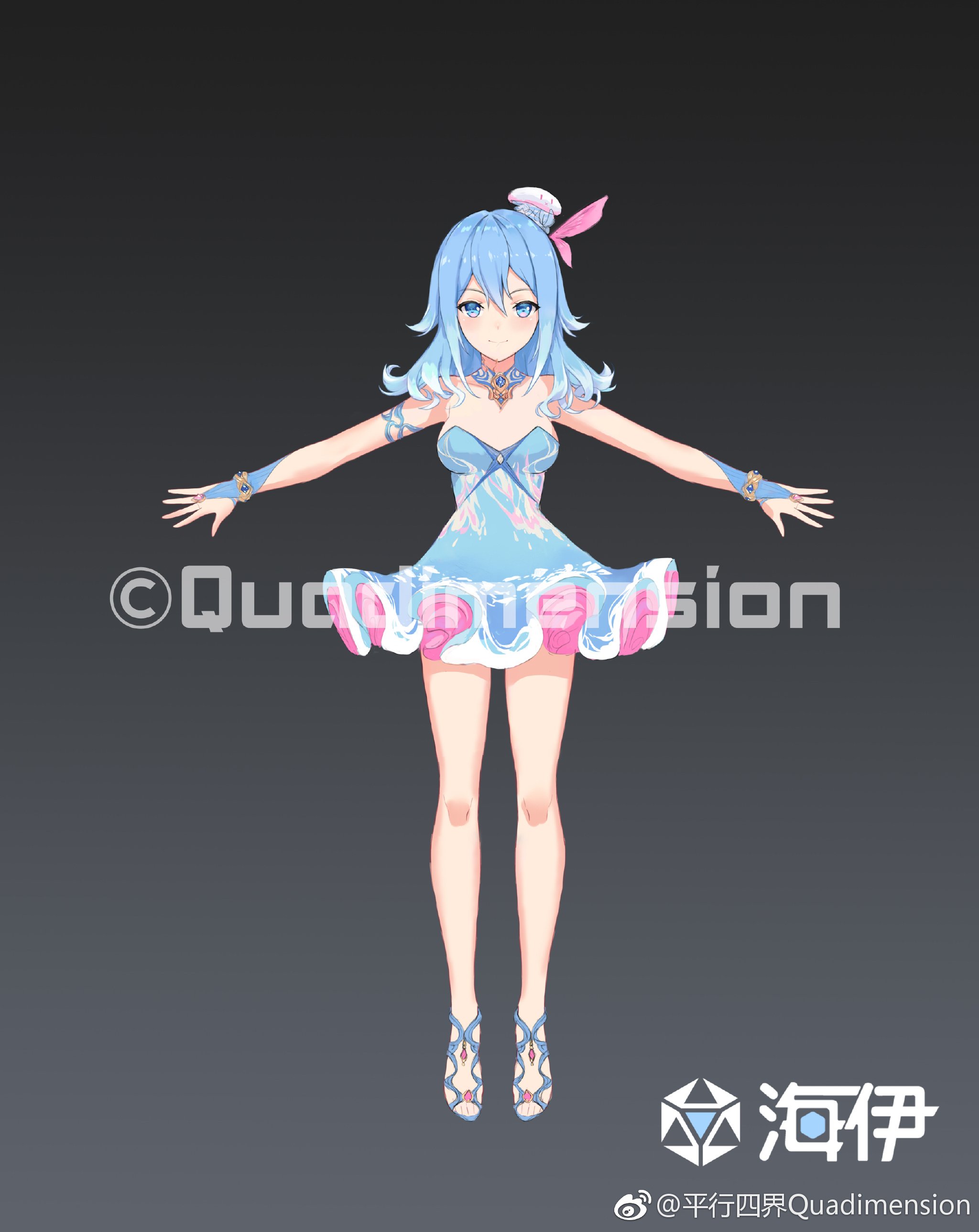 Back in January, Quadimension's official Weido made a post saying "Stardust's little sister is coming​​​!" hinting that the creation of a new voice synth was underway.
Soon afterwards, some sharp-eyed fans discovered that there was already a Weibo page called "海伊_Official" which was being followed by Quadimension, Ddickky, and other official accounts. This thus prompted them to move up her announcement date.
On February 12th, Hai Yi was officially announced, followed soon by the uploading of a video with both her and Stardust singing a duet of 涟漪 (Lianyi) by Zeno on Stardust's official Bilibili account. From this video, we learn that Hai Yi will have four different voice banks: Normal, Dark, Power, and Aroma. We even get to see the elder Quadimension sister showing her younger sibling the ropes!
[bilibili src=19526050]
Official word is that this song is merely to give fans a taste of what Hai Yi sounds like. Official demo songs will be coming soon.
Furthermore, based on the information gathered so far, it appears that Hai Yi is not being developed for VOCALOID, but for a different voice synth engine altogether. Fans will have to wait for more details about her engine when they are made official.
As for Hai Yi's logo, some fans have noticed that it's a variation of the Metatron's cube, much like Stardust's own star. One cannot help but recall the scene from the preview trailer for Stardust's debut album where numerous different Metatron's cubes appear all over Earth and in outer space. While we can't say for sure, this may be indicative of a far bigger plan for even more voice synths than we have imagined.


Stayed tuned to VNN for more information on Hai Yi as it emerges!
Related Links