You're probably already tired of seeing the news feed spammed by reports from Gigi Miu (as always, truly yours), but it's not my fault if I am one of the only VNN reporters able to attend these events and share my experiences with you.
So please bear with me, and I hope you have fun reading about the Hatsune Miku x Parco [39 Culture] collaboration store event.
Parco is a huge chain of department stores, and there are many in Tokyo. This particular event took place on the 7th floor space event in the Ikebukuro Parco.
The store itself occupies just a small part of the 7th floor, so it's not that big… but it's certainly full of amazing merchandise!
The first thing that caught my attention were the huge drawings sprawled all over the walls and columns, and the six life-size 1:1 ratio panels of Hatsune Miku, Kagamine Rin, and Kagamine Len, featuring two different outfits each. The panels are really nice because you can take some pictures with them, which could make for some really "mikumiku" shots!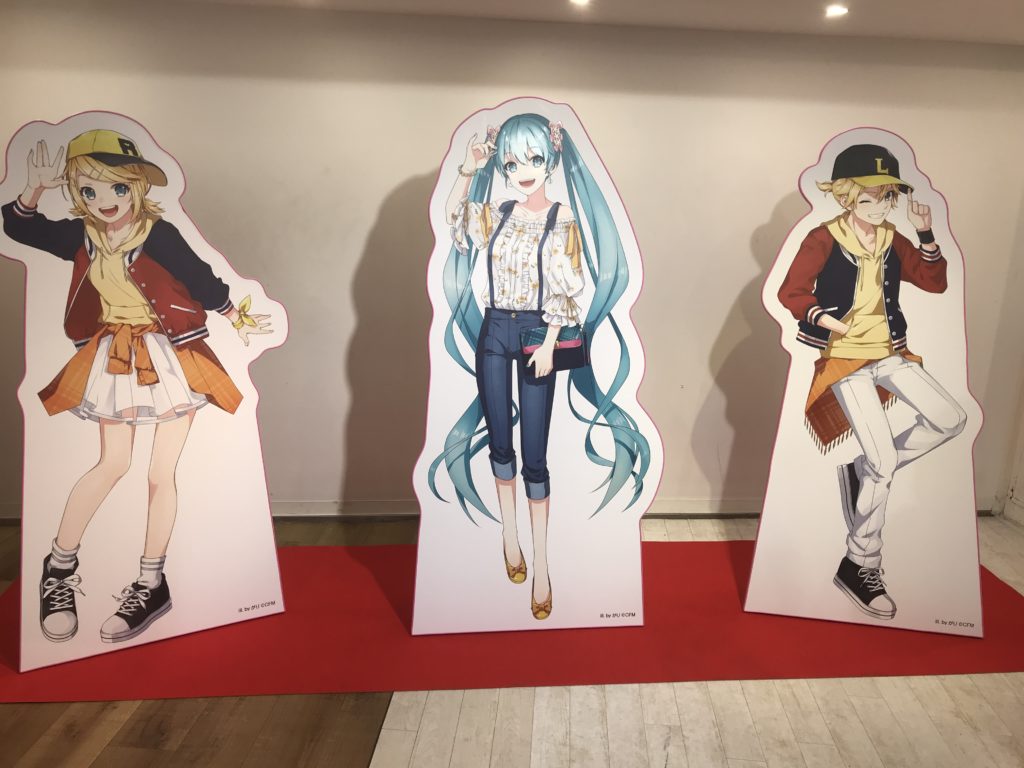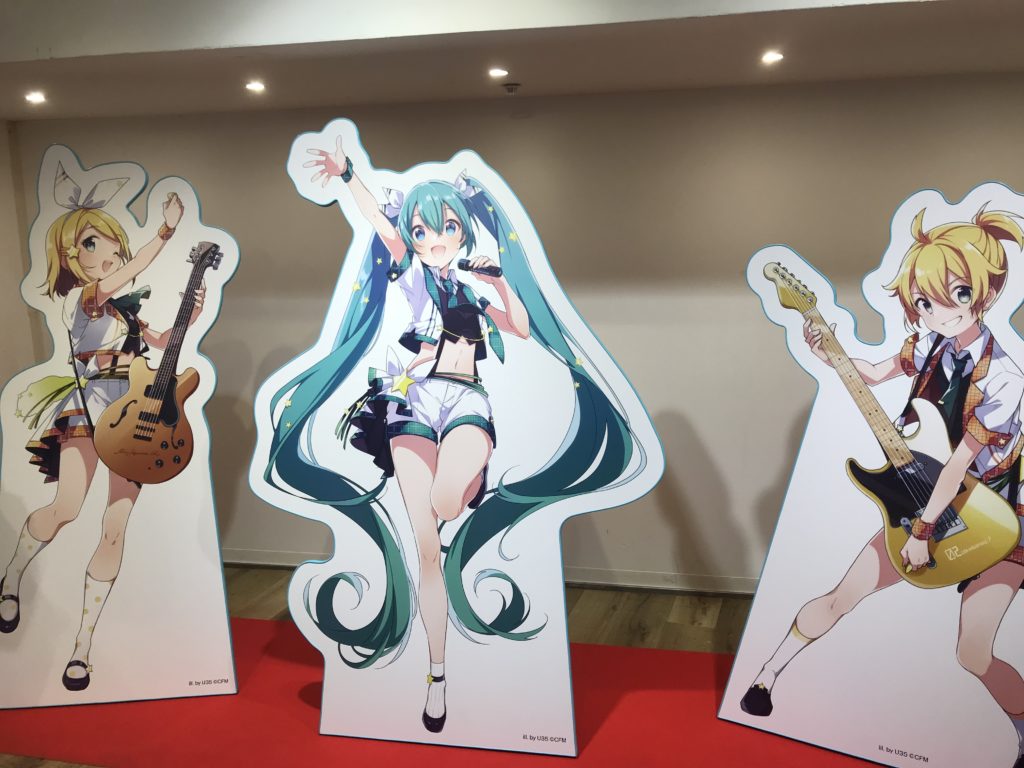 The merchandise itself was all really cute, and every single article for sale was screaming "Buy me now!!" In particular, I loved the parka and the t-shirt up for sale. Lovely really.
The illustrations that the merchandise was all based on were provided by がり (Gari), 7 : 24, U35 (Umiko), and なじょ (Nazyo).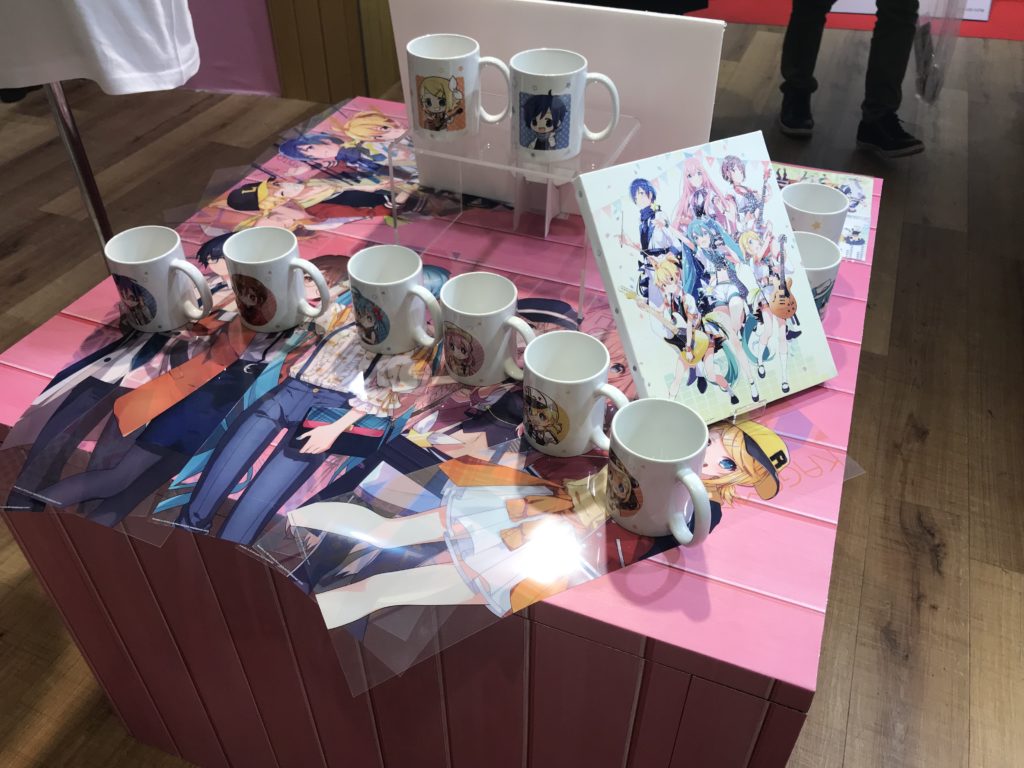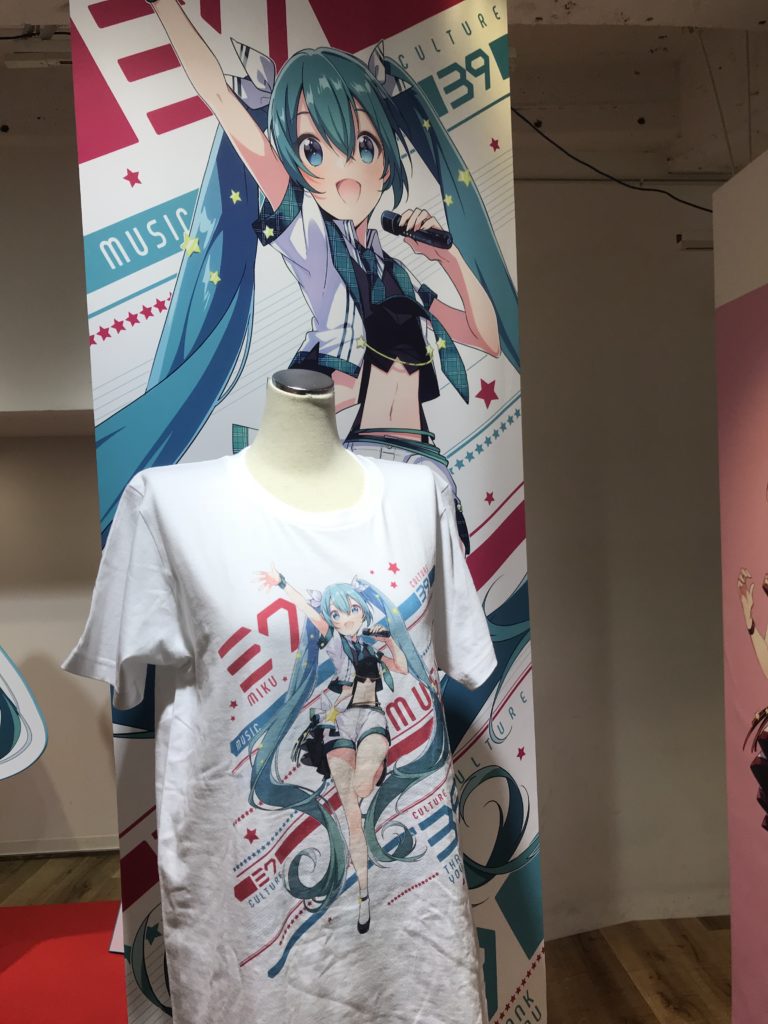 Lastly, you could take a gamble with either one of the ever-present gacha and scratch lotteries. The grand prize of the scratch lottery was a life-size 1:1 panel, and you could choose one from 12 different ones! Can you imagine winning one and having a 1:1 Miku panel in your house?! That's the dream of every VOCALOID lover, I guess. I tried my hand at it, but ended up with a lesser prize… a sticker. I guess I will have to "stick" with it (oh my!! I'm even starting to add puns to my reports…).
The store will be open until March 18th and the address is 1 Chome-28-2 Minami Ikebukuro, Toshima, Tokyo.
You can check all the details at the official site here!
See you there!