We all eagerly awaited for this moment and it is now time! Quadimension has released ShiAn's first demo song on the Synthesizer V engine as well as announcing pre-orders for her voice bank!
A Cutesy Voice Approaches!
We have been waiting for ShiAn's full demo song for quite a while now and today we finally get the chance to hear her sing for us! Let's check it out together!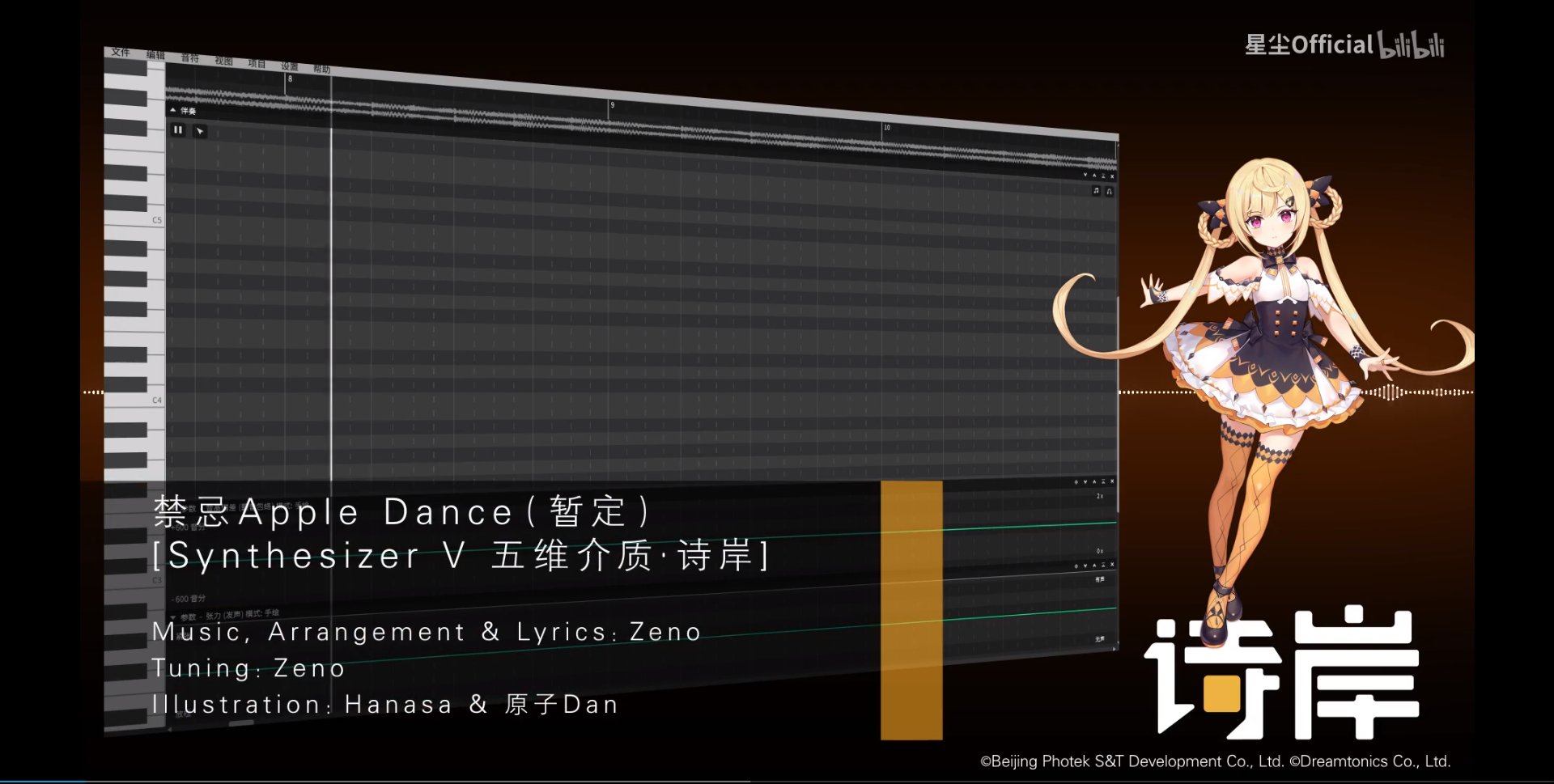 Click the picture to open the video on Bilibili! This amazing song, titled "禁忌Apple Dance" ("Jìnjì Apple Dance"), was entirely made and tuned by Zeno, it also shows Hanasa and ATDan's illustration of this little cute vocalist from our favorite virtual singer group! We couldn't help but be amazed by how her cutesy voice resonates with such a rhythmic tune, good job Zeno!
Not Even Her Final Form?!
However, as the heading said, this demo doesn't show her true potential.

As Ddickky says on a comment, this demo song is using a prototype of her voice bank, therefore, her final product will be slightly different from the one we have listened to.
ShiAn's development is taking longer than they expected and the process didn't meet their scheduled plan, but we will get an update on her status and voice quality soon!
Pre-orders
Last but not least, they have also opened pre-orders for ShiAn's Synthesizer V voice library!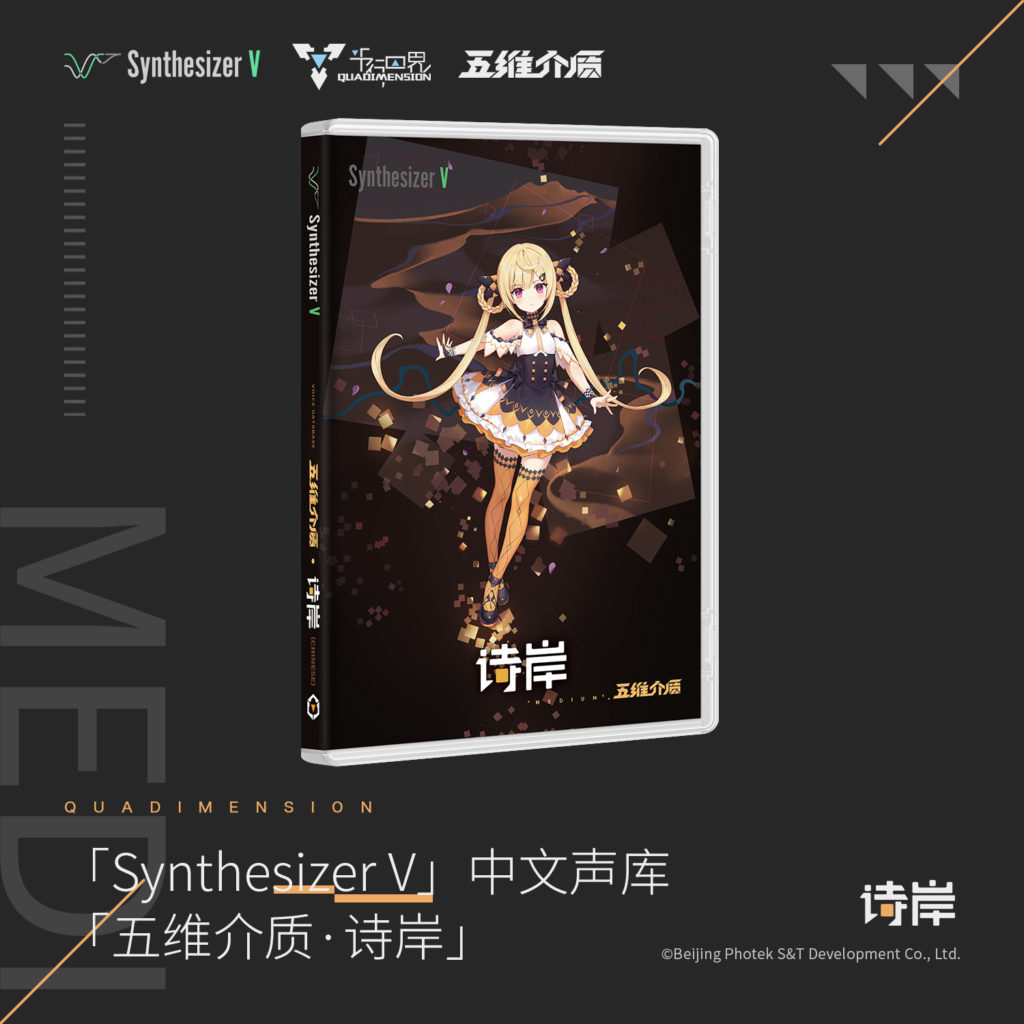 ShiAn's voicebank will be available in both physical and digital versions.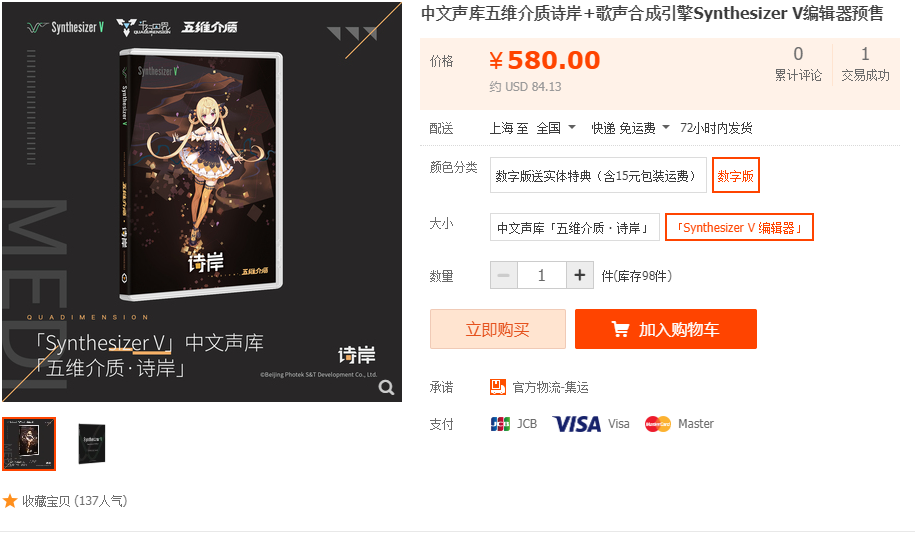 To select the physical version, click the first square on the top line, to select the digital version, click the second square on the top. On the second row, the first square is ShiAn's voicebank and the second square is the Editor. If you purchase the editor alone, a free trial of ShiAn is available. Although there is no combo options for purchasing both, you may still purchase them both separately. The physical version of ShiAn is 515 RMB and the digital is 500RMB, as for the Editor, the physical version is 595 RMB while the digital version is 580 RMB. You can find the purchase link here.
Note: There will be no refunds on digital versions once the code has been sent.
Digital version is expected to be sent out on June 20th, while the physical version is expected to start shipping in July. For digital copy's, it is important to leave your email address.
It also notes that we can expect more Chinese, Japanese and English voicebanks to come in the future from Quadimension's! Stay tuned to VNN for any voicebank updates from Quadimension!
We look forward to hearing your creations in the future using ShiAn's voicebank!
Quadimension is on Youtube and Weibo
You can also find Stardust on Weibo, Twitter and Youtube
ShiAn can be found on Weibo!