On August 17th, there will be a live featuring IA and Lia in Japan to commemorate 1st Place's 15th anniversary! A one night live of Lia and IA will take place at Hulic Hall, Tokyo in Yurakucho on Saturday, August 17th. Doors open at 5 pm and the live starts at 6 pm.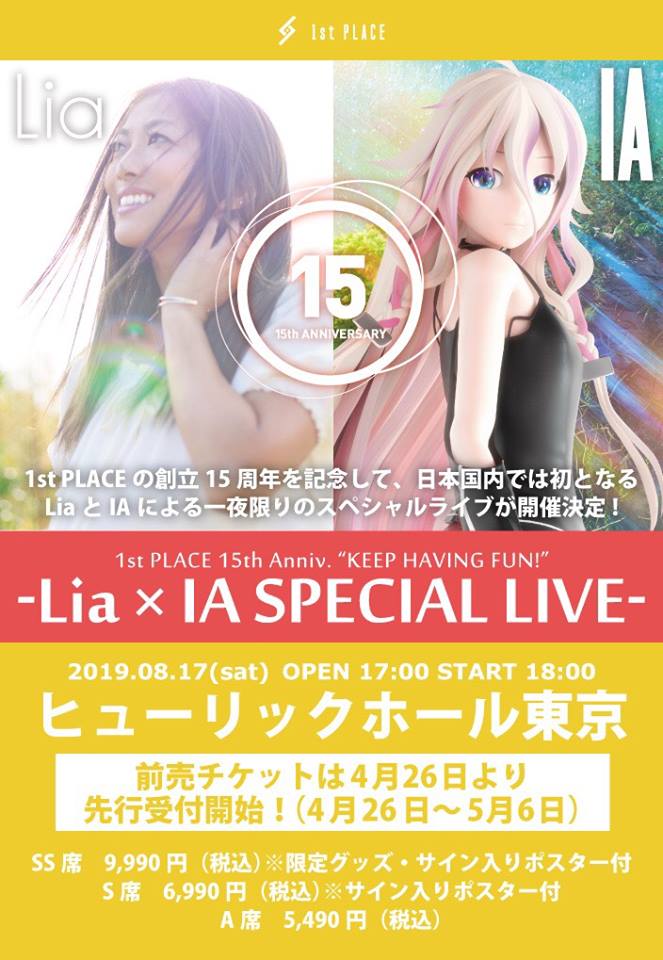 Ticket Prices
SS Seat: ¥9,900 (includes merchandise and poster with autograph)
S Seat: ¥6,990 (includes poster with autograph)
A Seat: ¥5,490
※Drink fee is not included. / Children over three years old will need a ticket.
Tickets can be pre-ordered here and here!