It's music time for Hatsune Miku fans, as her Miku Expo 5th's compilation album is finally released and available for purchase via many retailers!
Album Tracklist & Crossdemo
If there is something we re extremely sure about this album, released as commemoration of Miku Expo's 5th anniversary,is that you will probably recognize a lot of its tracks!
As you can tell, this compilation reunites all of the previous theme songs of the event, plus some oter iconic tunes and three awesome remixes of this year's special song "Lucky☆Orb" by emon(Tes.)! Down below you can find the tracklist:
Lucky☆Orb feat. Hatsune Miku by emon(Tes.)
Music Like Magic! feat. Hatsune Miku by OSTER project
Decade feat. Hatsune Miku by Dixie Flatline
Sharing The World feat. Hatsune Miku by BIGHEAD
Ten Thousand Stars feat. Hatsune Miku by CircusP
Can't Make A Song!! feat. Hatsune Miku by beat_shobon
Miku (Japanese Version) feat. Hatsune Miku by Anamanaguchi
Through The Night feat. Hatsune Miku by Slushii
The album is priced 2,500 JPY on most online retailers, and is surely a must-have for every Miku fan that wants to celebrate their diva!
Where to Buy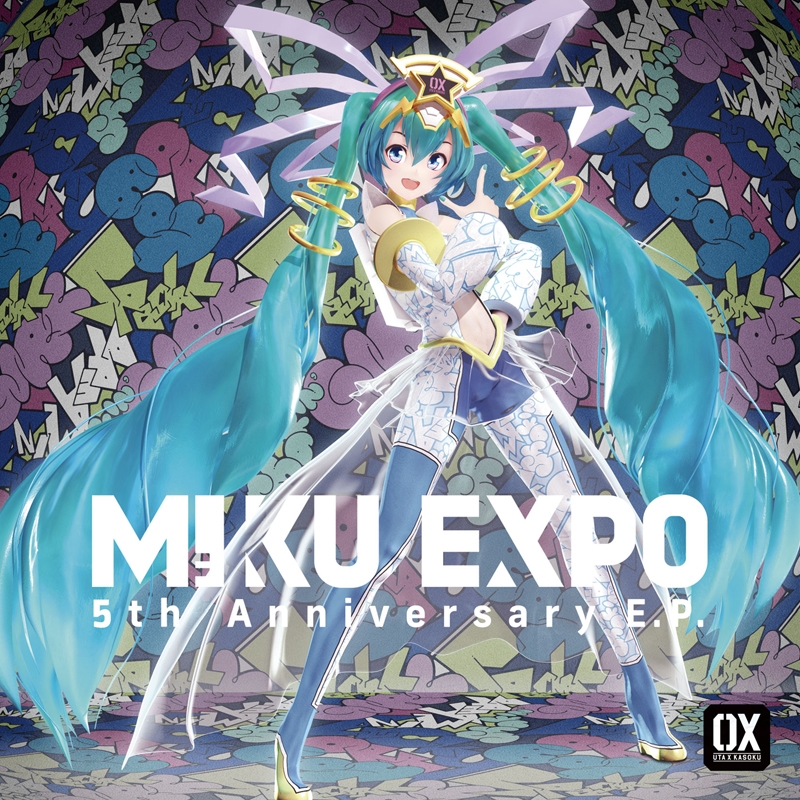 This compilation's price might slightly change depending on where you decide to buy it, but is also luckily available on most of musical retailers, and it's absolutely worthy! Below you can find all the links we managed to gather!
What do do you think? Are you going to buy it? Let us know your feedback commenting n our Social Medias!
Stay tuned with us on VNN for more amazing news about virtual singers!
Hatsune Miku is on Facebook (English and Japanese), Twitter (English and Japanese), Youtube and Weibo
Don't forget to also check out Miku Expo's official website and Twitter!