Today we have some great news for VOCALOID5 users, and Haruno Sora in a more specific way: her Attack & Release finally got released, alongside her trial version!
Attack & Release Effects?
For those who don't keep up with VOCALOID5's engine updates, or simply don'town its new version yet, allow us to explain this feature: Attack & Release effects are one of the newest features that YAMAHA added to their popular vocal synthesizer engine. This feature allows the vocalist to sound more natural, adding some very special presets to its tuning in a much more accessible way.
VOCALOID5 Haruno Sora Gets Attack & Release Effect
Haruno Sora finally got her own Attack & Release add-ons as well, and those are free to download and use for anyone that possess her voicebanks!
All you need to download is go to her voice library's page (Natural or Cool, depending on the one you have) and click on "アタック&リリース" (Attack & Release). You will see a new paragraph right above the menu, which will prompt you to choose your OS version (MacOS or Windows).
Scrolling down a little you can also check some samples featuring this new effects in her voice!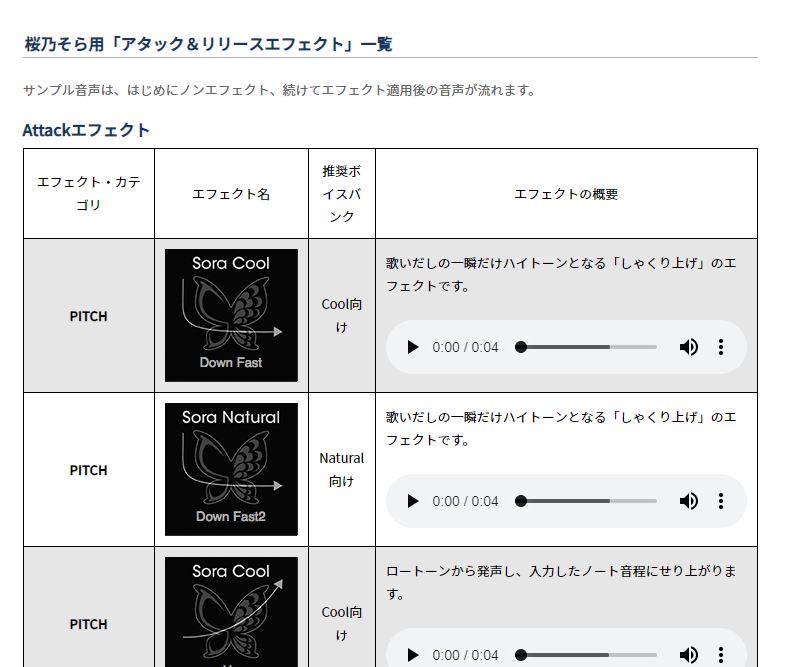 Remember, you need to own her voicebank to use those add-ons! You cannot use them without Haruno Sora being installed!
Trial Downloads
Alongside her new Attack & Release add-ons, AHS also decided to release Sora's trials, allowing people to test her out for 15 days!
You can download her trials by clicking here and checking te box at the bottom of the page, which will allow you to agree on their term of usage. After that, you will be able to donload her trials for both of macOS and Windows!
You need to own VOCALOID5's editor to use them!
Livestream
Last but not least, AHS is also holding a special livestream showcasing Sora's new features today at 8PM JST, via  Youtube!
Can't wait to see this beautiful voice in action!
Sources
Haruno Sora is AHS's latest, marvelous addition to their virtual singer cast, and we are so excited to hear more of her! And you guys?
Don't forget to keep following us on VNN for more exciting news!
You can find AHS on Facebook Youtube and Twitter.
Haruno Sora Product Pages
Press Release