Here we get some more merchandise fashioned after our beloved Hatsune Miku! This time, we are going to talk about Kaomoji's collaboration clothing product line featuring our favorite twin-tailed virtual diva!
About Kaomoji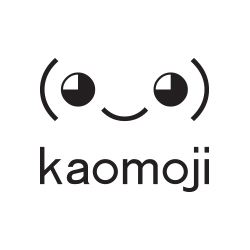 Kaomoji is an online clothing shop that focuses on anime character themed wardrobe and, in general, anime culture. It was founded back in 2015 by James and Leticia, whose goals was designing products that could help the fanbase to express themselves, just like using kaomojis during everyday conversations!
Wearing Miku's Style!
Thanks to their collaboration with Crypton Future Media, Kaomoji is now going to make some awesome designs based off of Miku and her vibrant colors! Let's check them out together!
Those products feature iXima's iconic Hatsune Miku V3 official artwork and are available in two different colors and design: black and white! Below you can find the price list.
Hatsune Miku T-shirt white (XS/S/M/L/XL/XXL/3XL) – 49 EUR
Hatsune Miku Lightweight hoodie (XS/S/M/L/XL/XXL/3XL) – 79 EUR
Miku 01 T-shirt black (XS/S/M/L/XL/XXL/3XL) – 49 EUR
Miku 01 Hoodie Black (S/M/L/XL/XXL) – 89 EUR
Not only those cute clothing products will be available starting June 1st at 8PM (CET), but they also ship almost everywhere at very accessible prices. Especially in European countries!
Want to have a look at their products? Check out the collaboration page by clicking here!
Sources
Those items will surely bring up your love for Miku at it's best, especially to European fans since it is quite rare for us to receive some officially recognized products! Let's celebrate Kaomoji by showing our support, and a big thanks goes to their models wateriscrying and kontorasuto_ whose photos taken by RuiJun Luong perfectly showcase this virtual singer-themed attire!