Vocalo-P ni Naritai!'s poster child, Rana, hasn't been in the news much lately, but today the spotlight is all on the floating pink-braided one!
Partnership with Susono City Announced!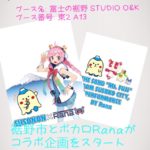 It was recently revealed on Rana's official Twitter account that they have begun a new collaborative partnership with the government of Susono City! Susono is a well-known tourist city located right at the foot of Mt. Fuji in the Shizuoka Prefecture of Japan. This partnership entails several new and exciting projects involving Rana!
First up is the special Studio O&K booth at Anime Japan 2017 (3/23~3/26) selling Rana and Susonon goods! Susonon is the mascot character of Susono City, and the photos in the tweet below reveal a Rana-Susonon clear file folder up for sale at their booth! There will likely be other goods featuring these two in the future, so we'll keep our eyes peeled for more!
会場につきました(*'▽'*)
ボカロRanaと富士の裾野市とのコラボブースに、すそのんがいました!今後はRanaのコスプレも準備しなきゃですね!#アニメジャパン2017 東2 A13https://t.co/lZAEKqRnMJ#vocaloid_rana #ボカロ pic.twitter.com/TQPlbl9bib

— Rana公式☆担当らなかさん (@rana_0909) March 25, 2017
We've arrived at our venue! (*'▽'*)
It's the VOCALOID Rana and Susono City collaboration booth, where even Susonon himself came to visit! I guess we better prepare a Rana cosplayer!
#アニメジャパン2017 West 2 A13
rana-fujisong.jp/
#vocaloid_rana #ボカロ
Susono City Anthem Contest Announced
And here's the second, even more exciting part of the partnership deal: Rana will be singing the official Susono City anthem, and a song contest is being held to find the winning piece!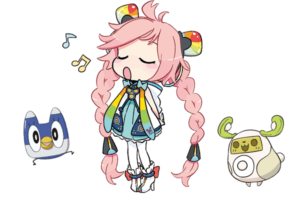 The rules are simple: using Rana's voice bank (either V3 or V4 is fine), create an original song whose lyrics are themed around either Mt. Fuji or Susono City, and then submit it! You don't necessarily have to explicitly include the words "Mt. Fuji" or "Susono" in the lyrics, but they do have to relate to one or the other in some way.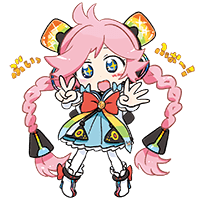 Furthermore, while they certainly aren't required, the official contest page does also mention other creative material that they would like to receive. For example, Rana dance videos and Rana cosplay photos with Mt. Fuji or another famous location in Susono as the background, were specifically mentioned as material that they would accept. What they would like to do with the material is not yet clear, but it's possible that once the winning song is selected, the selection committee will then use and compile such material into a special official video for the song. This, of course, is merely the author's guess.
How to Enter
Upload your completed song onto an online video-sharing website (YouTube, Niconico, etc.), and send the URL to the selection committee via their entry form.
Upload your song data onto a cloud storage service (Dropbox, GigaFile, etc.), and send the download link to the selection committee via their entry form.

Copy your song data onto a CD-ROM, and mail it directly to the selection committee at the below address:
富士の裾野のイメージソング制作実行委員会
〒410-1112 静岡県裾野市 公文名64-3
JAPAN
Once you have selected your chosen method of entry, fill in their entry form with the proper information: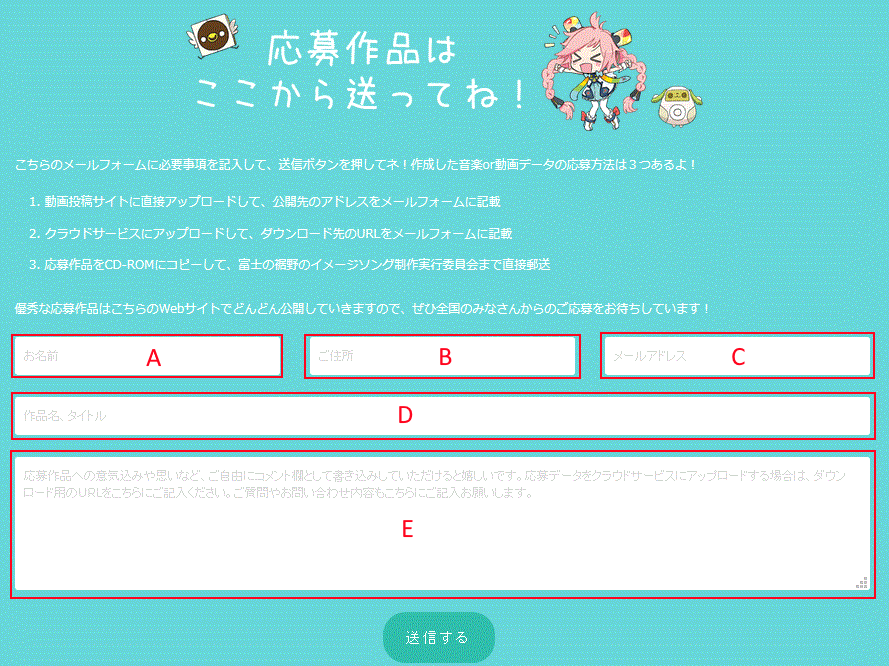 Box A: Name
Box B: Address
Box C: Email
Box D: Song Title
Box E: Provide the URL for your song if you uploaded it online, or onto a cloud storage service. You are also free to express your feelings towards your submitted song, or your inspiration for it, and/or ask any question that you would like in this box.
The organizers will be updating the official contest page with song entries as they receive them, so you can look forward to hearing a lot of great anthems submitted. The contest will be open from now until the end of the year, so good luck to everyone who will be participating!
About Susono City
"Susono" (裾野) literally means "foot of a mountain," and the city is named such for being located at the base of Mt. Fuji, about one and a half hour by train from Tokyo. Susono is known for its rich abundance of nature, and for having arguably the most elegant view of Mt. Fuji than anywhere else, with the mountain's gently sloping side and the 200-year-old Mt. Houei crater being most visible when one is viewing it from Susono. Furthermore, Susono is a major business hub for Japan, with many of the island nation's most well-known companies like Toyota Motor Corp., Yazaki Corp., Mitsubishi Aluminum Co. Ltd., Canon Inc., Yakult Honsha Co. Ltd., and more all having factories set up there.
In recent years, Susono has served as the setting for many popular dramas and movies, such as the Satorare film adaptation, Dame na Watashi ni Koishite Kudasai dramatization, and even Kamen Rider Ryuki. Visitors can also enjoy some of the cities many tourist attractions, such as the Fuji Safari Park, Grinpa theme park, Yeti ski resort, Healthy Park Susono hot springs resort, Susono Fishing Park, and countless more. If you're thinking of writing a song about this magnificent city, then hopefully this brief introduction can get you inspired to learn more about it, or even visit it for inspiration!
Info Sources