The 10th Anniversary of Hatsune Miku's Project DIVA Series is approaching faster than ever, and it seems fans will be able to celebrate the event with a special DAIBA de DIVA Super Live concert on July 2nd!
A Concert Celebrating 10 Years of Rhythmic Games!
If there is something we are totally sure about, is that SEGA's Project DIVA game series are probably one of Miku's biggest franchise, so we shouldn't be surprised to know that such an huge game title would get some sort of celebration!
『SEGA feat. HATSUNE MIKU Project』 10周年記念✨

『SEGA feat. HATSUNE MIKU Project 10th Anniversary -DAIBA de DIVAシリーズ スーパーライブ2019-』
を7月2日に開催🎙️💫

チケットのお申し込みは
6月11日10時よりスタート😊🎟️#ジョイポリス#初音ミクhttps://t.co/gsZQCgev7T pic.twitter.com/O1WJlGUR5A

— 東京ジョイポリス (@TokyoJoypolis) June 10, 2019
Most of the fans expected (or better hoped for) a new game entry to the series but, instead, we got something entirely different but surely as bigger as the expectations: a very special concert!
Date and Time
The concert will be held on June 2nd and it is limited to only 250 attenders.
The location is Tokyo Joypolis' main stage at the 1st floor. Below you can find the map!
Doors will open at
7:30PM (JST)
, while the concert itself will begin at
8PM (JST)
Tickets Details
Tickets are priced 3,900 JPY, will come with a special case for it  and there is a limit of two per person. However, they are not available for purchase: attenders will be chosen via lottery.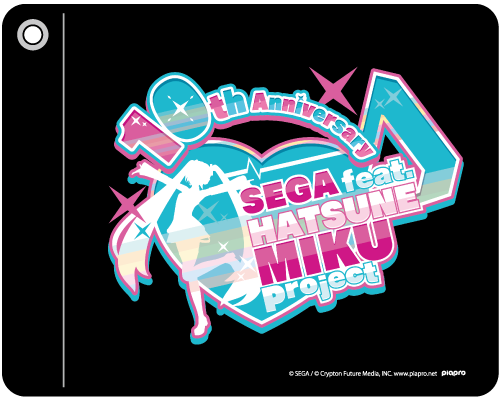 Applications will open on June 11st at 10PM (JST) via Lawson Ticket and will stay available until June 16th at 11:59PM (JST)
Are you interested into apply? Then click here!
Results will be announced on June 18th!
Sources
The fact that this concert is will only have 250 attenders and you need to apply to get a ticket, surely makes it quite an exclusive event. Even so, it might be an exceptional experience for any fan of Miku and the Project DIVA games, so we would like to wish good luck to everyone that decides to try winning a ticket!
Stay tuned with us on VNN for more exciting news on Virtual Singers and their world!
Hatsune Miku is on Facebook (English and Japanese), Twitter (English and Japanese), Youtube and Weibo
You can follow SEGA feat. Hatsune Miku's project on Twitter and their website.
Event's official page
Announcement Tweet