The Sou x 18 collaboration is now on!
Mobile mystery puzzle RPG, "【18】 Kimi to Tsunagaru Puzzle" (hereafter "18"), has done a few collaborations in the past, such as the Kagerou Project x 18 collaboration, which we previously covered.
Now, 18 is running a new collaboration with the utaite known as Sou!
Read on to find out about the new characters and stage, a new song from sasakure.UK, and the special rewards available in game!
New Characters & Song
During the collaboration period, Sou will appear as a limited edition character in a new collaboration stage, and in the form of collectable collaboration gacha.
Check them out below!
Unlocking "Paradise ☆ Ocean Sou" (top-left picture) will even enable you to listen to a new song called "I Wanted to be Water" (僕は水になりたかった Boku wa Mizu ni Naritakatta), written and arranged by sasakure.UK.
The new song will not be available after the collaboration period, so don't miss out!
Please note that "Madoromi Prince Sou" (bottom-right picture) is only unlockable from the collaboration stage, which is outlined below. The other characters are available as collaboration gacha.
New Stage
During the collaboration period, there will be a new Sou collaboration stage. While playing the stage, you can enjoy listening to the new song "I Wanted to be Water."
If you clear the stage, the Sou collaboration character will appear as a boss and you will have a chance to get the "Madoromi Prince Sou" character.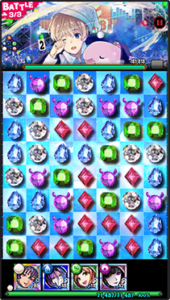 Commemoration Campaign
There are also rewards available from LINE and Twitter campaigns as part of the collaboration.
LINE Campaign
If you add the LINE account "【18】 Kimi to Tsunagaru Puzzle" (@ 18 puzzle) as a friend during the collaboration period, you will receive a collaboration wallpaper as a gift! Find them on LINE here!
Note that if you have already added the 18 account as a friend, then the wallpaper will be gifted during the collaboration period.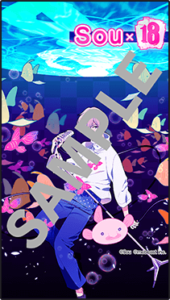 Twitter Campaign
If you tweet from the in-game mission, you will receive 1 x "Sheep drink".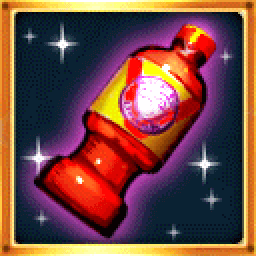 Collaboration Period
The Sou x 18 collaboration period is running from:
Friday, September 29th at 18:00 JST – October 19th at 23:59 JST
More Information
For more information on 18 and other collaboration events, you can check out their website using the links below.
Visit the Official 18 Website
Visit the Official Sou x 18 Collaboration Site
See also Sou's Official Twitter