One of the songs from Stardust's album collection, "Twinkle Star", is now available on the mobile rhythm game MUSYNC! This Stardust collaboration with MUSYNC promises to bring us lots of great content in the future.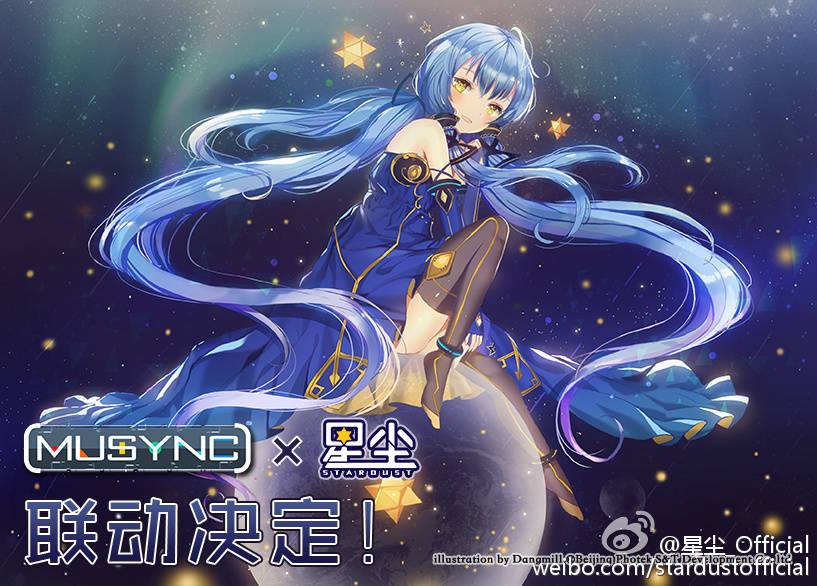 The sweet and upbeat "Twinkle Star" will be the first Stardust song featured in MUSYNC with more coming! Quadimension has also mentioned that Stardust will appear in the game as a temporary mascot for MUSYNC.
MUSYNC is an individual rhythm game available for Android, iOS, and the PSV platform. The game not only features high quality music and an impressive interface, but also a massive amount of Chinese VOCALOID music.
For anyone who is interested in the game or just curious about Stardust, the game is available on and iTunes for iOS users. Unfortunately, it's not available in the Google Play Store. While it is available for Android on several Chinese sites, it has yet to make its way to the Play Store.