The preorders for the new Chinese Vocaloid "Stardust" will soon be open, and with those comes her demo along with a PV. A short teaser has been revealed through the 哔哩哔哩拜年祭 Bilibili New Year Gala. The 哔哩哔哩拜年祭 Bilibili New Year Gala is a special medley event held on Bilibili every year during the Lunar New Years Eve, and it is also the biggest event held by Bilibili. It features various clips such as music, MMD, PVs, Vocaloid and any other creation from Bilibili users.
You can see the video at the following link, you will need to select the second video by clicking on the "上" above the video and go to 26:17. (As shown below)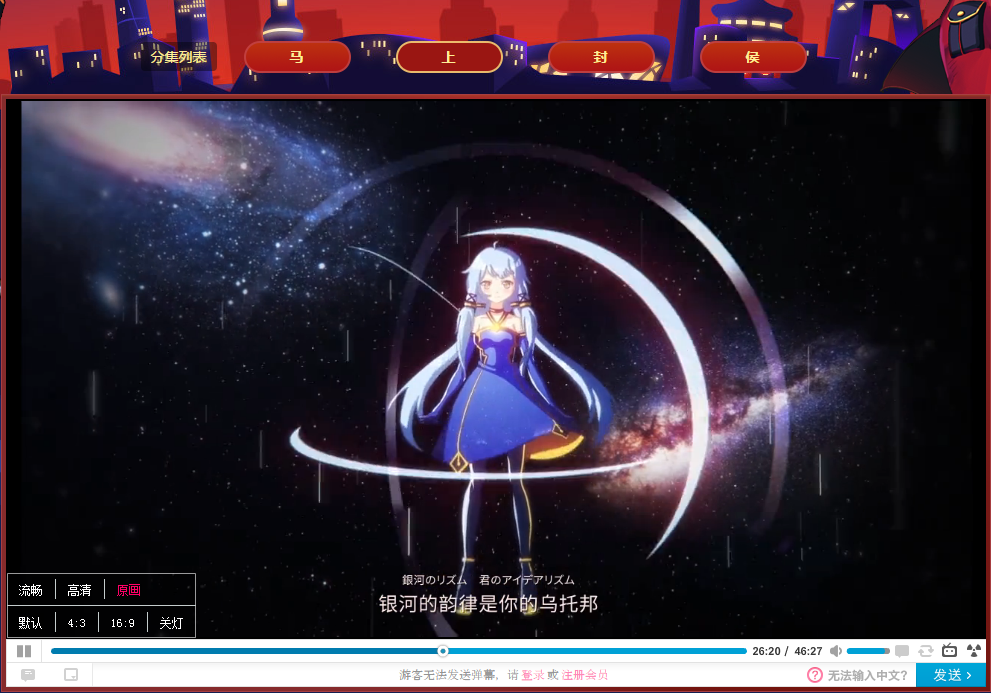 They have also posted screenshots on their official Weibo.
The above is only a teaser and the final PV for her demo will be different. The model will also not be the same, but you can see the full model details here.