After some time appearing around on Twitter and various figure retailers without any real official announce, TAITO's Prize Figure "Hatsune Miku Birthday 2019 Ver." finally has been officially revealed by the company!
A Prize Figure Celebrating Miku's 12th Birthday!
Based off of an adorable illustration made by Mogelatte for Miku's 10th anniversary, this cute prize figure celebrates our beloved virtual diva once again two years later!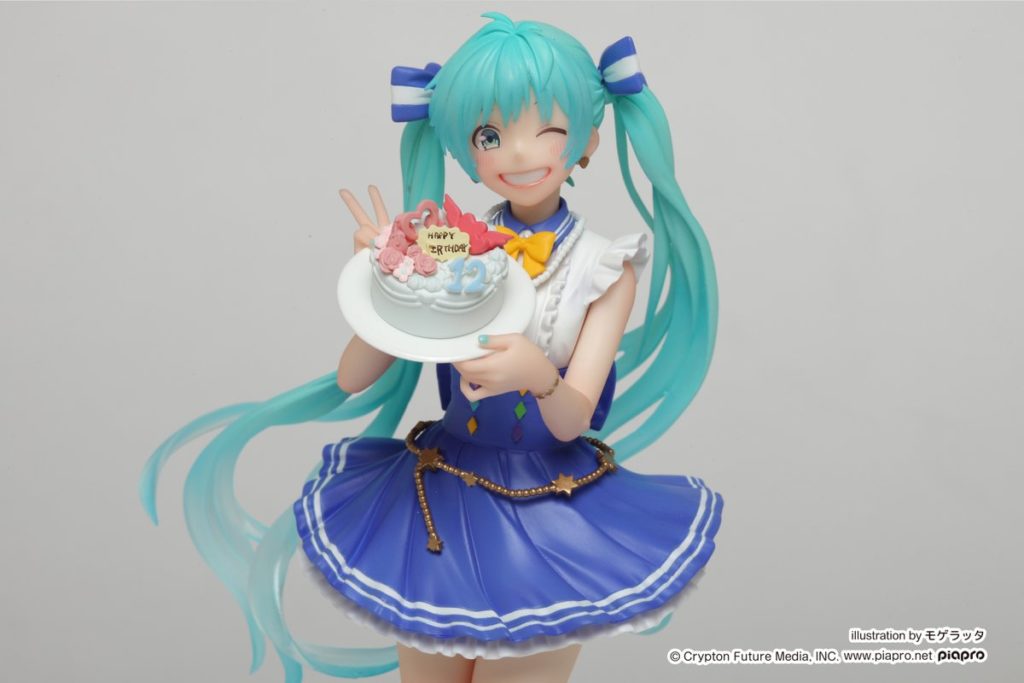 Wearing an adorable blue dress with colorful details as decorations and holding a birthday cake that perfectly suites her simple yet cute outfit, this little adorable Miku tries to bring the joy of her own anniversary to her fans around the world! All of the details of this prize figure have been meticulously reproduced for the fans's heart-content.
Release is scheduled to be on August 2019.
Source
Do you plan to bring this little Miku home as addition for your collection? No worries! This article will be updated as more details emerge!
Stay tuned with us on VNN! You will never loose any update about it and your favorite Virtual Singers!