Fujiya will collaborate with Hatsune Miku for an adorable Piapro-themed macaron box, and the results appear to be the sweetest thing you will ever see!
Macarons and Miku
We all could probably agree that macarons are both adorable and delicious, so the fact we are getting a macaron box themed after Miku and her friends shouldn't be a surprise after all! This box will bring you all the sweetness you may need, and its decorated with Rella's main visual.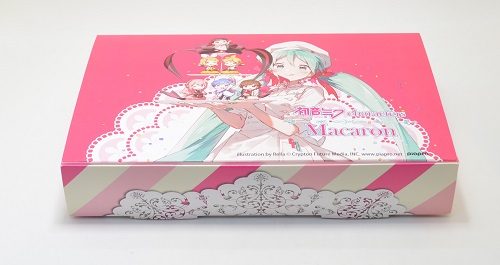 Isn't it adorable? The box is inviting on its own, but we should also give a look at the inside: our macarons want some attention too!
We know what are you thinking, yes, we would love to have a taste of these macarons as well!
Featuring Hatsune Miku, her own friends crew and Peko-chan as guest character, those sweets will surely make your day much more, well, sweet if we must say!
Those boxes are currently up for pre-order on their online store, each priced 1,500 JPY. Here is a list of the physical stores you will be able to buy them:
Click the name to open its location on Google Maps!
They will also be available via animate's online store and Fujiya's collaboration online store with Miku. From the latter you can already pre-order them, click here to reach their product page!
Those who pre-order them in between of May 15th and August 31st through very specific Fujiya stores will also receive an A2 poster featuring their main visual as a bonus gift!
UPDATE 06/19/19: Macaron boxes on Animate!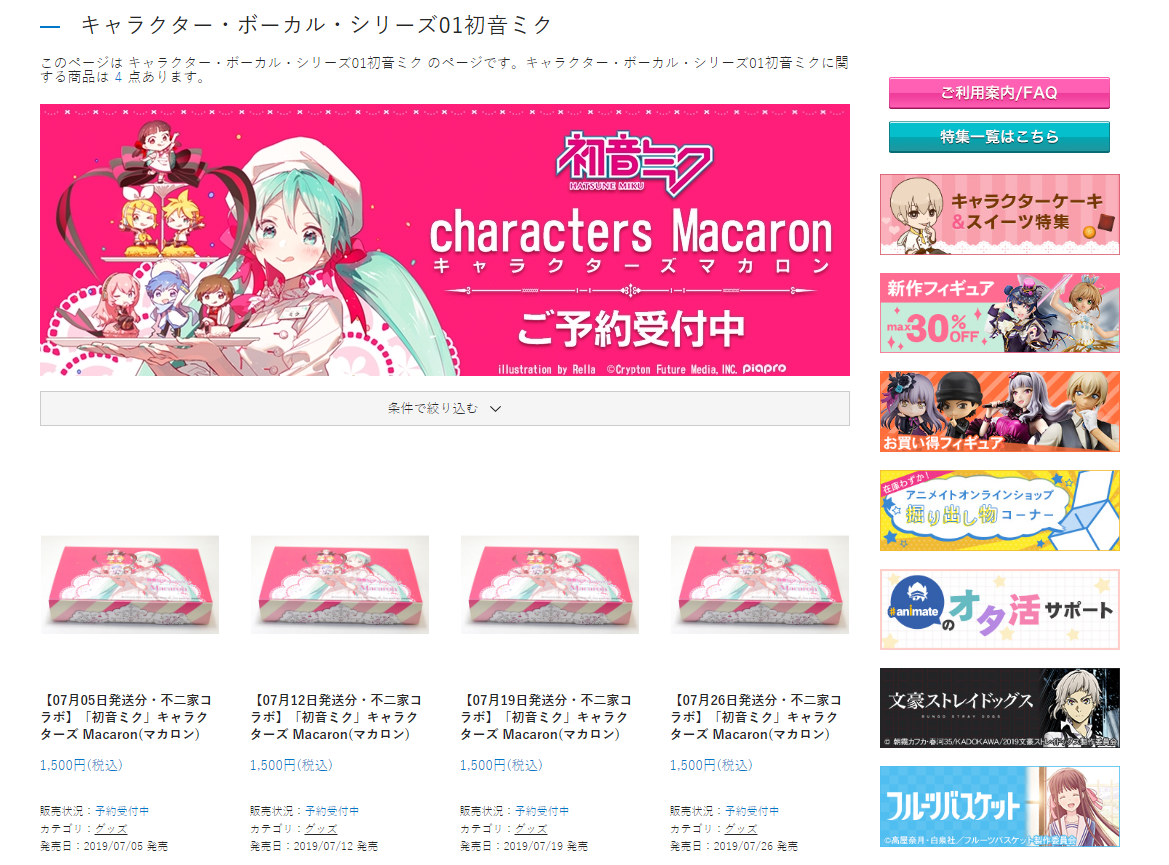 Good news for those who haven't purchase this macaron box yet: it is now available on the Animate Japanese store as pre-order for July! There are various release dates available: July 6th-12th-19th-26th. Pick the one you prefer and order them!
Here is the page where you can pre-order yours!
Additional Goods
But there is more! They also announced that they will release more products featuring the same illustration! We have no pictures yet, but we know we will get Acrylic Figures (both in large and medium sizes), Can Badges and Clear File Folders.
Acrylic Figure (Large size, 26cm ) – 3,000 JPY
Acrylic Figure (Medium size, 12cm) – 3,000 JPY
Can Badges – 500 JPY Each
Clear File Folders – 350 JPY
All of them will be available via animate (physical stores and online) on June 15 and, of course, their online shop!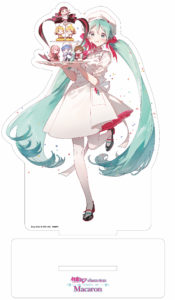 The bigger version of the acrylic figure is already up for pre-order via Fujiya's store in the collaborative website, you can grab her here!
They don't seem to ship overseas, so you might need some external help to get them!
Source
Such a delicious announce did certainly rise up our expectations for those collaborative sweets, can't wait to hear more about them!
Stay tuned with us on VNN for any further informations about all your favorite Virtual Singers!
Hatsune Miku Official Blog Press Release
Fujiya x Hatsune Miku Collaborative Shop