Chorvaqueen is known for her love of Engloids and also her love of all things Tonio. As a producer and artist on top of that, it's only appropriate for her to hold an event celebrating Tonio's 6th anniversary. The Tonio 6th Anniversary Illustration Collaboration Event is something all Tonio fans can enjoy!
The submissions have been open for some time now and will close on July 7, 2016. All illustrations are set to be published on Tonio's birthday, July 14, 2016 (GMT+8, Manila).
For full rules and guidelines, see Chorvaqueen's website. In addition, you can find a current list of the participants here.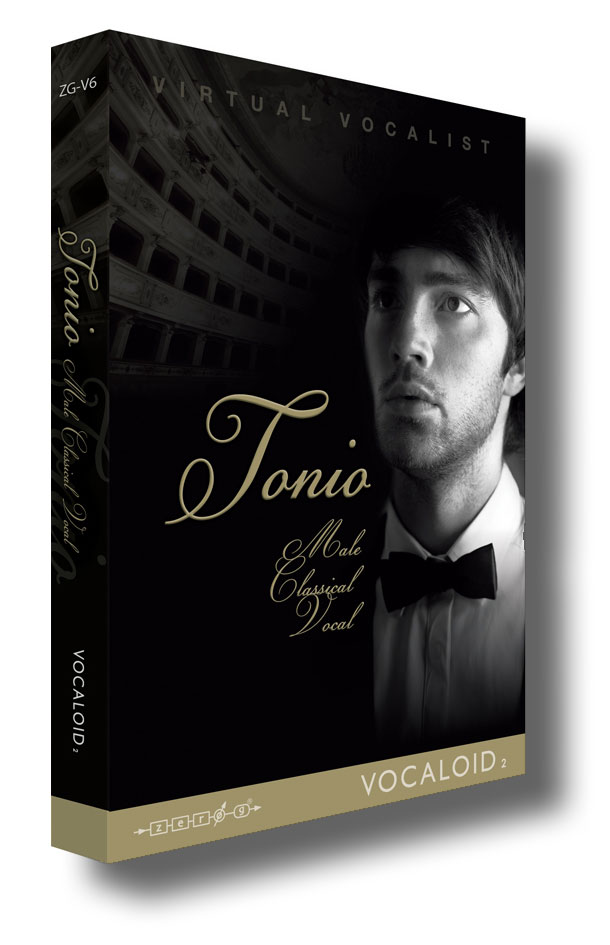 Who is Tonio?
Tonio is an English VOCALOID created by Zero-G. He was released on July 14, 2010, for the VOCALOID 2 engine as the male complement to the English VOCALOID Prima. Both of these voice banks were created to sing opera, something unique to Prima and Tonio.
Tonio has two "designs": one is his original box art where a photograph of a human is used (this is not considered to be his official design), and the other is an anime-styled art featuring a male dressed like a monster/oni like those in Asian operas. This design is also not considered the official design and is referred to as the "Tonio Taiwan (Design)".
Much like many of Zero-G's other early VOCALOIDs, Tonio's lack of an official design has led to fans creating their own twists on the box art. While they use it as a base for what Tonio should look like (a man in a suit), fans are welcome to come up with their own ideas of what Tonio may look like.
Along with Chorvaqueen's depiction of Tonio, there are many other designs. Here are just two examples of other ways people have depicted the male operaloid.

Vocaloid2 Tonio Nendoroid by Candy-Panda on DeviantArt

Sonika and Tonio (Vocaloid) by Lien-Tsu on DeviantArt
---
Examples of Tonio's Use