The Hatsune Miku x Crash Fever Collaboration for 2018 is now underway in Japan! While Global fans still have no word on if the event will ever reach them, here's a roundup of some of the information revealed during the live stream!
Please note there still has been no confirmation of a Global event.
Login Bonuses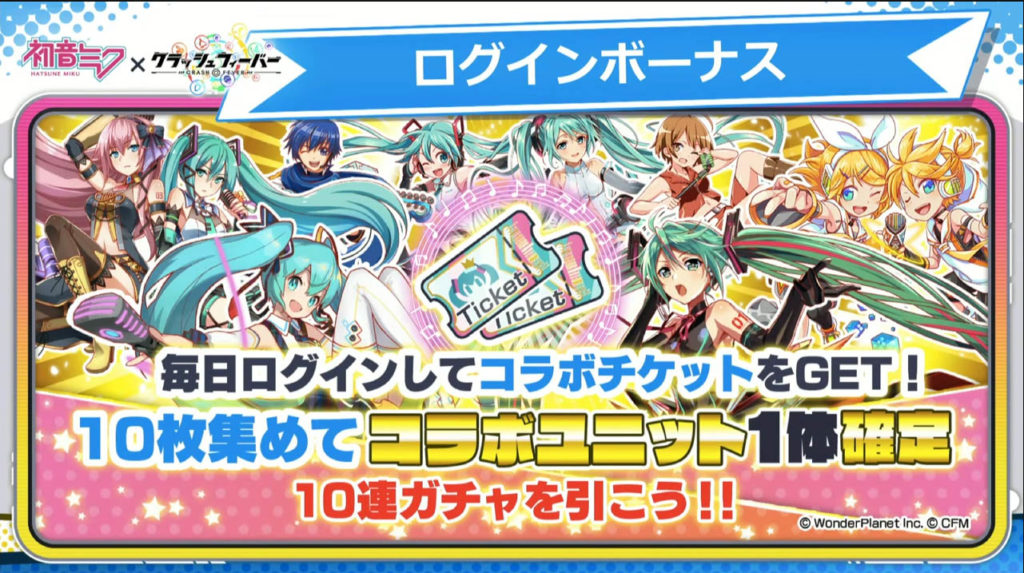 Login each day to collect a special Hatcher ticket. 10 tickets gives you a 10x pull with a guaranteed collaboration unit!
New Twitter Campaign
【コラボ開催!】1/25(木)より「初音ミク×クラッシュフィーバーコラボ」開催!これを記念してRTキャンペーン実施中!達成報酬は100RT×1ポリゴン、最大3000RTで30ポリゴンゲット♪【この投稿をRT】 https://t.co/cHOqNnhK8D #クラフィ #雪ミク #初音ミク pic.twitter.com/jh7Sj3NfKU

— クラッシュフィーバー公式(クラフィ) (@CrashFever_PR) January 25, 2018
If the above tweet gets 3,000 retweets (which it already has!) fans will receive 30 free Polygons! (Global Equivalent: 300 Polygons)
New Mechanic+Cosplay Units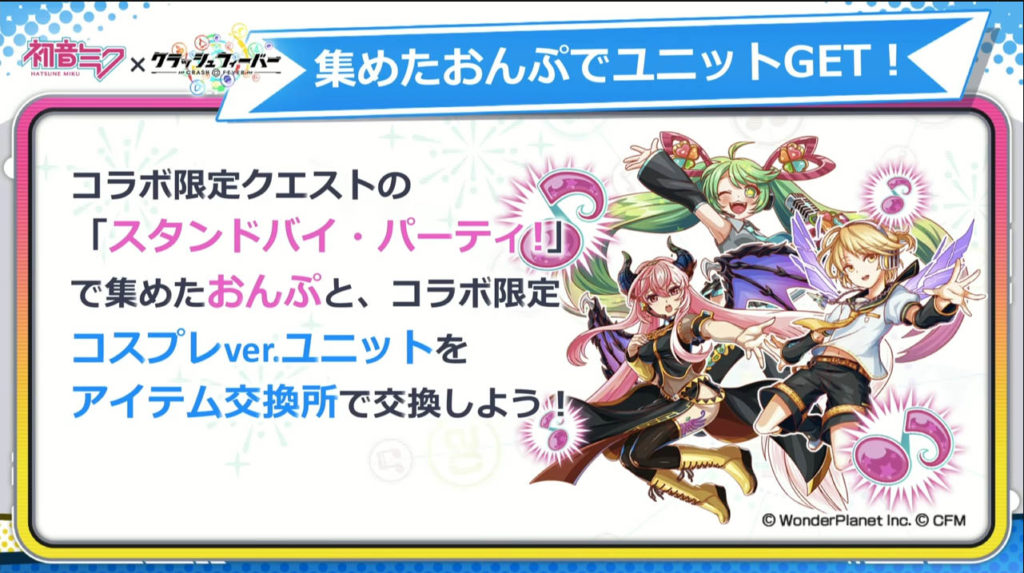 The Standby Party quest is introducing a new mechanic to Crash Fever! Instead of grinding for tickets (or the event equivalent) and pulling a Hatcher in hopes of getting what you want, the Notes collected in this quest can be exchanged for certain cosplay units. And you can choose which one you want with each exchange!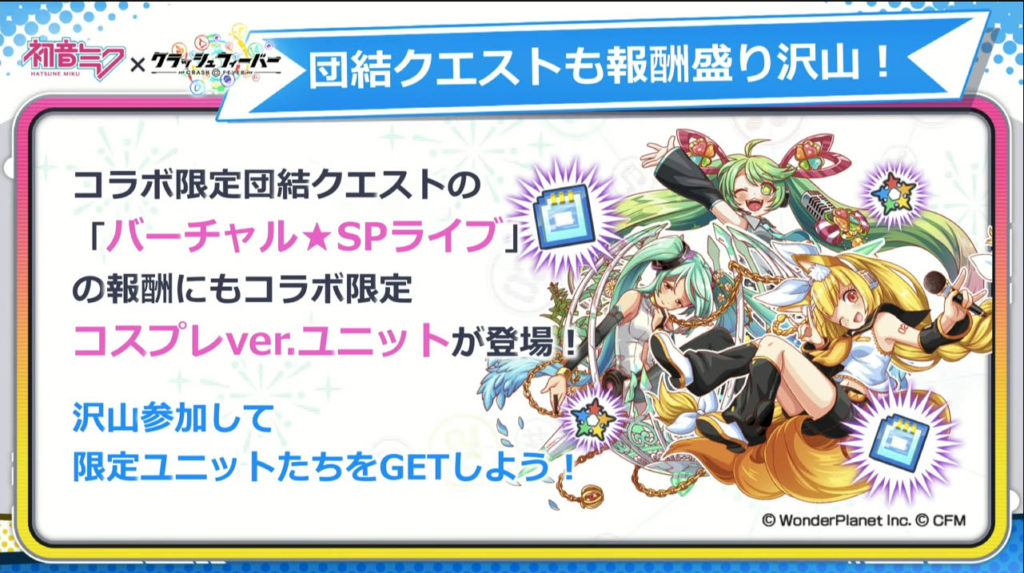 The Virtual ★ SP Live! quest gives fans access to even more cosplay units as well!
Scrolling NND Chat Returns + Use Stickers During Battle!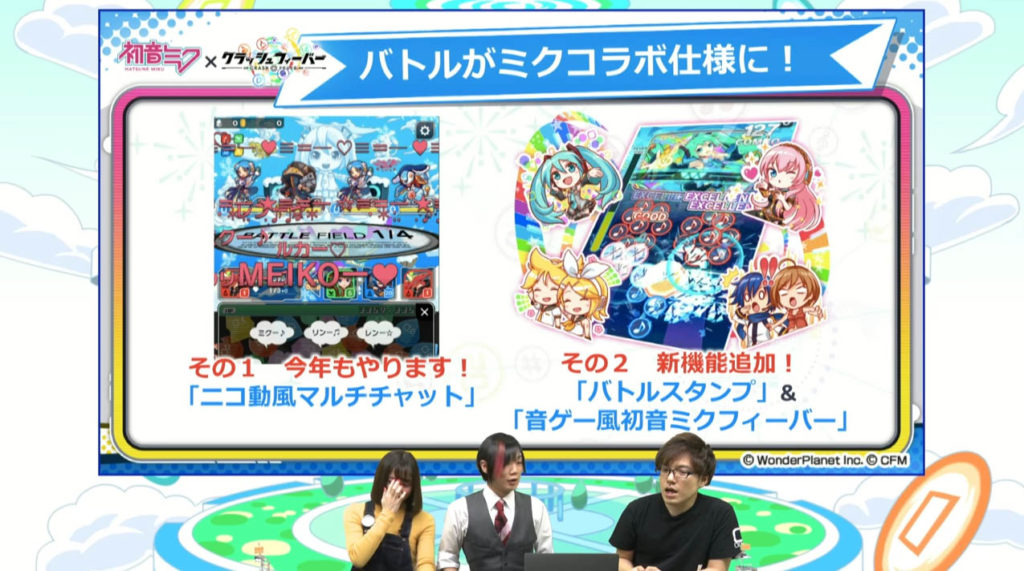 The scrolling NND-comments-like chat returns this year! In addition, the previously mentioned stickers will also be available to use during battle.
New Units + New Information on Units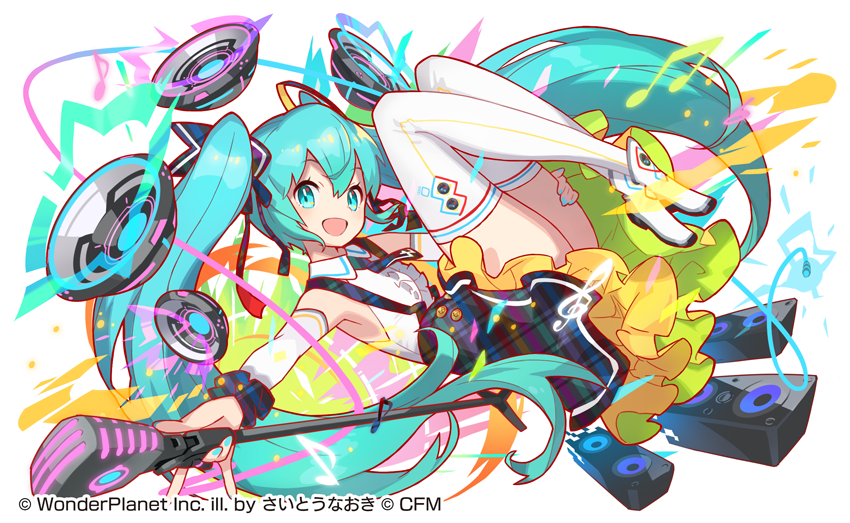 純律の永唱姫 初音ミク (Eternal Diva of Just Intonation, Hatsune Miku) turns the BGM to ハッピーパウダー (Happy Powder) when her skill is used.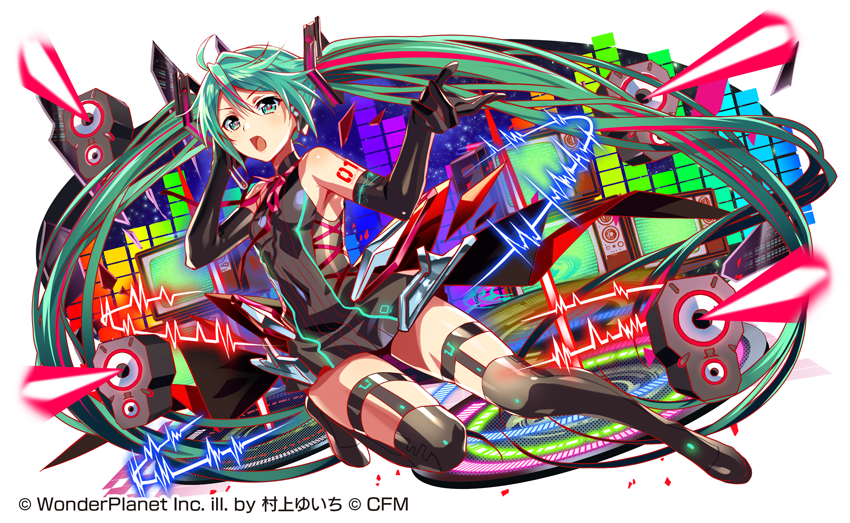 旋慄の影唱姫 初音ミク (Shadow Diva of Revolving Terror, Hatsune Miku) turns the BGM to クロクロクロ (Black Black Black) when her skill is used.
Previously announced units had their abilities and C skills announced. However, we won't be translating all of that information. Feel free to check out the live stream here for the skills and abilities in Japanese.
New Units
As always, the below English names are simply fan translations, and are not to be taken as official.

時を超える歌姫 初音ミク (Diva Who Transcends Time, Hatsune Miku) illustrated by いぞべあげ (Izobeage)
初導する檻理の女神 イズン (Vanguard Goddess of the Cage, Idunn)
思巡する高楽魔 サタン (Ruminating Demon of High Amenity, Satan)
歌装の凜狐来舞 タマモ (Dancing Fox Clad in Song, Tamamo)
閃練される光歌 バルドル (Song of Light Tempered to a Sheen, Baldr)
歌姫の幸服 ハッピー (Joyously Clad Like the Diva, Happy)
Voices Added to Old Units
In addition to the new collaboration units receiving voices, some of the old ones are as well!!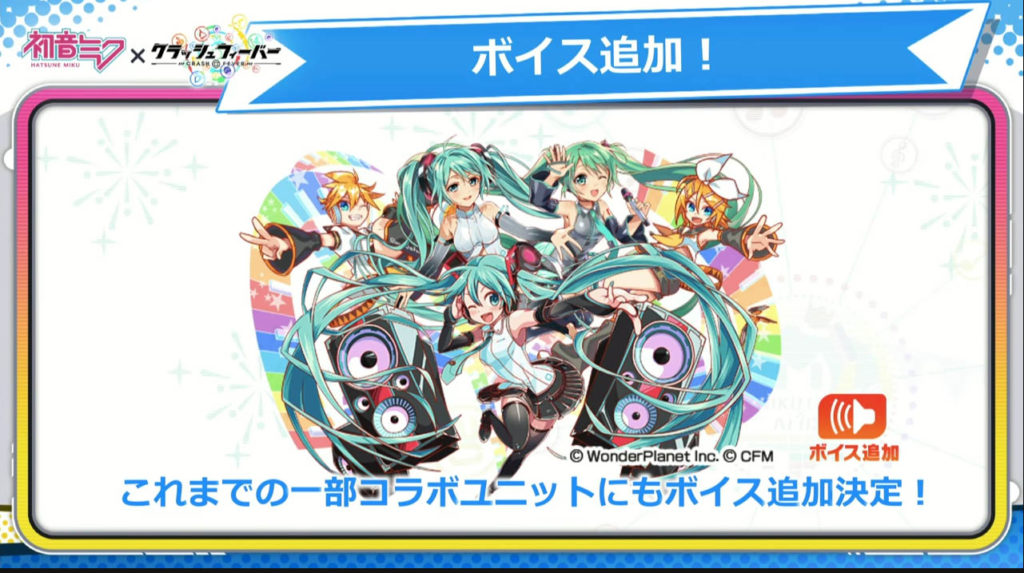 Units confirmed to be receiving voices are:
Evolved Voice Hatsune Miku V4X
Gameplay
During the stream, the hosts played a little bit of Crash Fever! Check it out below! They play the Snow Miku 2018 quest first followed by the Standy Party quest.
For those confused about their cheering in the beginning of the match, they experienced a disconnection the first time they attempted a multiplayer match. They're cheering because they got it to work.
The song playing in the first two stages of the quest is the first BGM revealed: Beat←捕まえて Heart←動きだせ (Beat←Capture, Heart←Move). The final stage, as we previously predicted, plays the Snow Miku 2018 theme song! That is, until one of the special Mikus activates their skill!
More Information
For more information, be sure to stay tuned to VNN. We'll be sure to reveal details as they come. You can also check out the links below for information on the previous event in the global version as well as other information on the 2018 Japanese collab.
More Info on Hatsune Miku x Crash Fever 2018 Collaboration Revealed!
Two New Units Revealed for Crash Fever x Hatsune Miku 2018 Collaboration!
Hatsune Miku Returning to Crash Fever in 2018!
Global Week One Coverage of the 2017 Event
Global Week Two Coverage of the 2017 Event