MIKU EXPO 2016 in Taiwan "Visible Sound: Hatsune Miku Special Exhibition" is being held from June 4th until June 12th at the 1914 Huashan Creative Park, Taipei. The exhibition will be showcasing artwork of Crypton's VOCALOIDs, figurines, merchandise, and more!
Event venue at MIKU EXPO from the Taiwan Facebook fan page.
More photos from the exhibition.
Taken on June 4th, 2016, provided by [email protected]
The exhibition is a special event for the MIKU EXPO concert on the 24th and 25th of June. Fans who purchase tickets for the concert will be free to enter the exhibition, or they can purchase the tickets separately for 200 NTD. Those who purchase the tickets for the exhibition will get a free concert poster.
The main visual of the event is drawn by VOFAN, also known as the official illustrator of VOCALOID Xin Hua. Illustrations and figurines featuring Hatsune Miku and friends are showcased at the exhibition, including a prototype of the Lion Dance ver. Miku.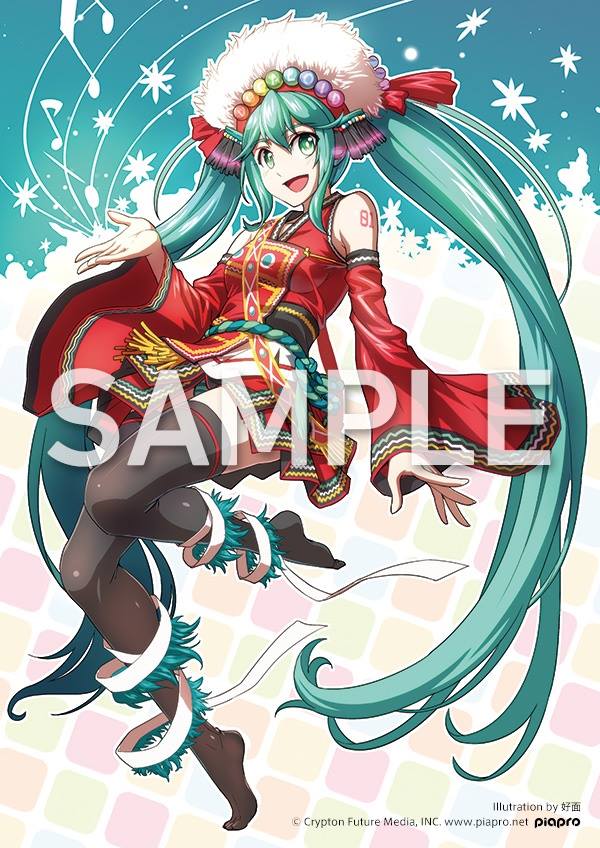 Prototype of the Lion Dance ver. Miku
PS4™ Virtual Reality is also provided at the event, where fans can experience the VR version of "Hatsune Miku~Project DIVA~X HD" and "Hatsune Miku Project DIVA Future Tone" in the venue. Fans can get their number before they enter the venue, though the game experience is limited to 110 places every day.
Besides all that, Mikito-P is invited to have a live concert in Taiwan. Two performances will be held at the exhibition venue on June 11th.
Merchandise for the exhibition is also different from the concert merchandise, organizers have mentioned that those are specially made for the exhibition.
Fans can purchase the Snow Miku Nendroid, Sakura Miku, and Mid-Autumn Miku at the exhibition. However, they are only allowed to purchase two of each figurine. Unfortunately, part of the figurines were sold out during the first day, though organizers promised that they will have them restocked on June 9th.
More information about the "2016 MIKU EXPO in Taiwan" concert can be found in our previous article.
Venue
Venue: Black Plum Winery, East House No.3 @1914 Huashan Creative Park
Dates: June 4th – June 12th
Business hours: 9:00 – 18:00 (weekdays) and 9:00 – 20:00 (weekend)
Price: 200 NTD (Free entry for anyone who purchased a ticket for the concert!)
Children below 3 years old or shorter than 90 cm, people with disabilities, and the elderly over 65 years old may enter for free.
Venue: Special stage at the exhibition
Date: June 11th
First performance: 11:00
Second performance: 14:00
Registration: Fill out the form before June 5th, 12:00, to gain entry into mikito-P's live concert. Ticket winners will be selected through a lottery.
Date of announcement: June 7th, 14:00
Sources
Webpage for the event in 1914 Huashan
"HATSUNE MIKU EXPO 2016 in Taiwan" official website
"MIKU EXPO 2016 in Taiwan" Facebook fan page
(Special thanks to [email protected] who provided photos from the exhibition. All other photographs belong to the event organizer.)