Hello everyone, it's Glas from VNN Italy, live from Lucca Comics & Games 2016! In case you're not familiar with comic conventions in Italy, the convention in Lucca, Tuscany, is the largest one in Italy. It is also a long tradition for the city of Lucca, which has hosted a "Salone internazionale dei Comics," an international comics display since 1966, and had its first edition as Lucca Comics back in 1993. Lucca Comics & Games is a yearly event which takes place during the last week of October, always coinciding with Halloween, and All Saints' Day and eventual additional holidays. That's why Lucca receives many visitors during those days, with people traveling across the country to gather in Lucca (and sometimes, guests and visitors also come from abroad). People also travel such long distances because this convention offers many things: booths for eastern and western comics, games, and video games; role-playing games; live concerts in the evenings and nights; premieres and unique events; and workshops with great comic artists. It also has a cosplay contest during the weekends, with interesting prizes such as a qualification for the European contest held in Paris at Japan Expo, ECG (European Cosplay Gathering). You may have never heard it before, but Lucca Comics is considered the most important convention in Europe and also worldwide, second only to Tokyo's Comiket.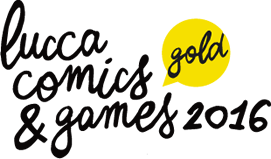 Unlike conventions in America (and also some Italian ones which became bigger and decided to do the same), Lucca Comics is not held in a big exposition area. Booths are placed throughout the city center and the medieval walls, so you have to walk around the city (and experience the wonderful feeling of the colourful otaku world melting with the medieval atmosphere of Lucca) and show your ticket to the staff before entering one. There are also free booths and temporary shows/art displays! This year's edition, "Lucca gold" (because it celebrates the 50th anniversary since the first international comic event held in Lucca), lasted five days from October 28th to November 1st, filling the city with passionate fans — so many that the tickets, which are limited for safety reasons, were sold out for Sunday.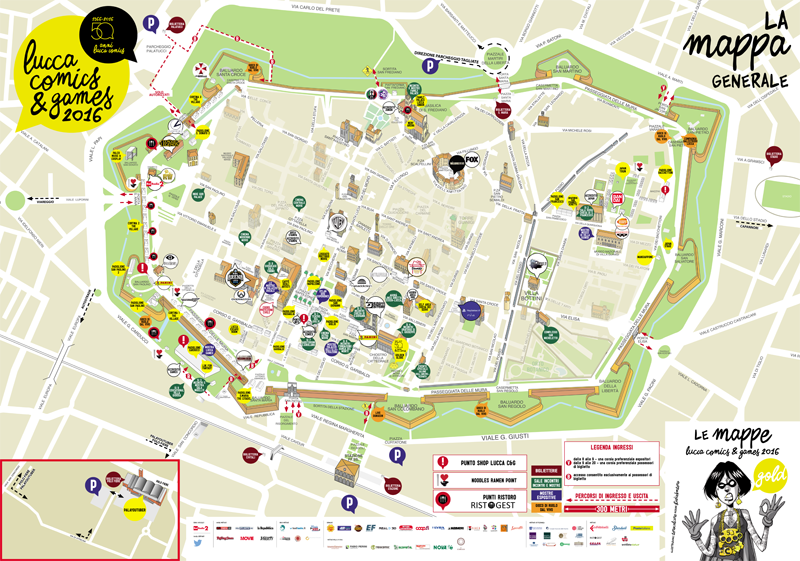 VOCALOID cosplayers gathered in this fantastic atmosphere on Saturday the 29th. The gathering was organized by a group called "Cosplay in alto a destra" (literally "Cosplay on upper left", hinting at their hometown Gorizia's geographical position in Italy) and it's actually already at its second edition! Besides people scouted on their social medias, many cosplayers visiting the convention that day joined the event with a total of 12 colourful VOCALOIDs (standard versions of: KAITO, MEIKO, Hatsune Miku, Megurine Luka, Kagamine Rin and Len, IA, plus a cosplayer of the popular UTAUloid Kasane Teto , as well as fanloid Yowane Haku)! Aside from standard designs, we had two girls cosplaying as designs from songs such as Luka from "Just be Friends" by Dixie Flatline, and Len from "The Lost Memory" by SCL-project. These wonderful cosplayers marched throughout the city center of Lucca and its medieval walls, often stopping by fans and photographers who wanted to take pictures of their colourful parade.
Unfortunately, we don't get many booths selling VOCALOID CDs or much merchandise here in Italy, but this gathering showed us how the fandom is not dead! Have a look at the photos I took below.
And it's not over yet! I managed to take photos of some more cosplayers who couldn't attend the gathering!
That's it for Saturday! If you're planning to visit Lucca Comics, make sure to get your ticket(s) in advance. The city is small and the tickets are limited because of safety reasons. Also, try to avoid weekends since the streets are narrow and crowded, and it's hard to get out of the city if you don't have a car. That's why I decided to go on Monday the 31st as well so I could take it easier, wear my cosplay outfit, and visit some booths!
These pictures of some VOCALOID merch were taken at the free booths at "The Citadel" on the walls.
I met some friends who live far from me, but I'm really sorry that Tenshi (aka AngelOfGears on VNN) couldn't attend! But don't worry, she managed to send someone to fetch some Luka merch for her! She's going to make a review of these articles by SEGA, so stay tuned on VNN!
There were less cosplayers on Monday, but I managed to find some cute ones!
Take a look at this adorable MAYU! She's awesome, isn't she? Come on, it's not like she's going to kill you…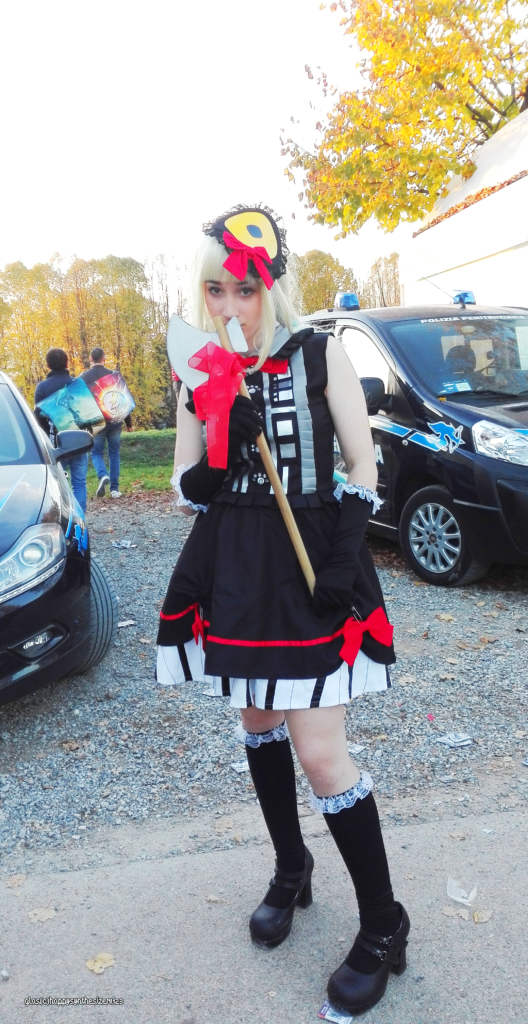 And I spotted Kano and Kido (I managed to see her… lol. Jokes aside, I saw Ene on Saturday, but I didn't manage to take a picture) from Kagerou Project, a series by Jin which had several novels, a manga and anime adaptation, and will soon become a movie too. It was nice to see that KagePro's fandom is alive and kicking as well!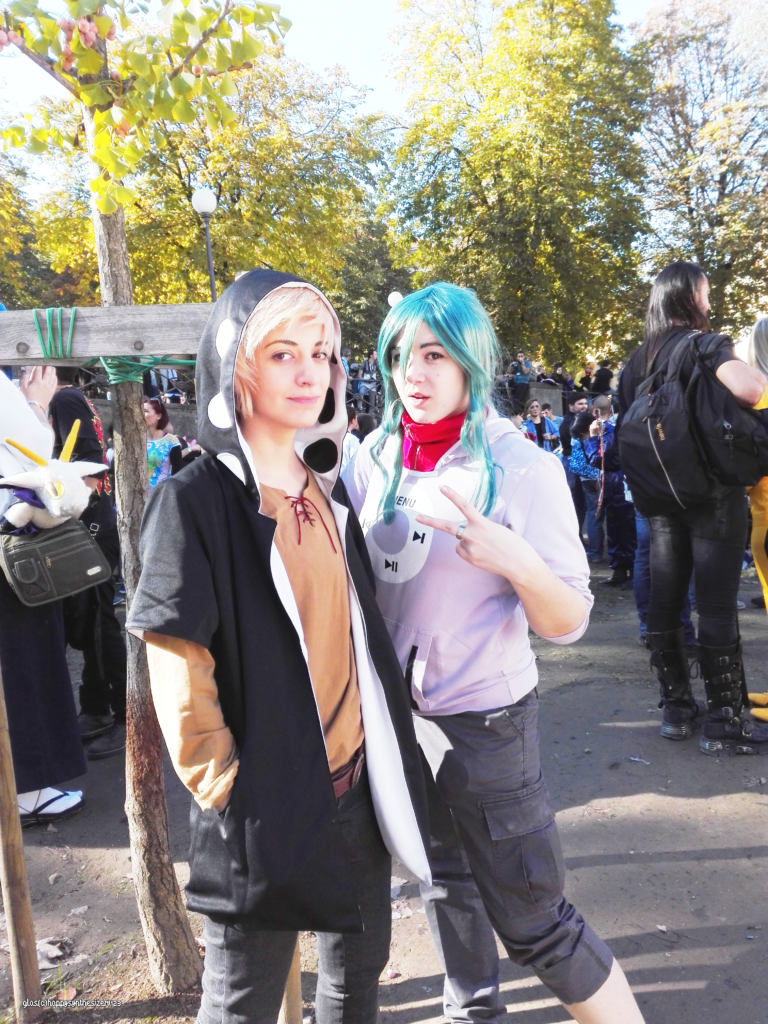 And it's over for this year of Lucca Comics & Games. I hope to have more VOCALOID content to show you in my Lucca 2017's future recap! Our community is alive and finally growing bigger, so let's hope for the best for our beloved synthesizers.
Lucca Comics & Games' Official Website
Lucca Comics & Games' Official Facebook Fan Page
Original article and pictures by Glas, VNN Italy