To celebrate out first anniversary, we've created two mascots! Currently, these VOCALOID News Network mascots are not VOCALOIDs nor UTAUs. For the moment, they're simply characters made to represent our site.
About the Mascots
The female character is named Vivi while the male is named En. We based the designs of Vivi and En on night and day or the sun and the moon. This is because we realized that VNN literally never sleeps. We're spread across the globe in such a way that it's always night and day at VNN. No matter what time it is, some of our teams are sleeping while others are wide awake. This interesting concept was what led to the theme we chose.
Tenshi from our Italian branch created the designs concepts and our artist Wei Tu made the final illustrations. Of course, all of VNN had a say in the designs.
Neither Vivi nor En have a set personality. The two are blank slates, much like any VOCALOID would be. We felt that this was appropriate considering what we cover.
We want Vivi and En to represent VNN because it's impossible and incredibly unfair to choose one or two VOCALOIDs to represent the source for all things VOCALOID. These two will allow us to remain fair when it comes to sharing VOCALOIDs while also making it easier to recognize the website.
Vivi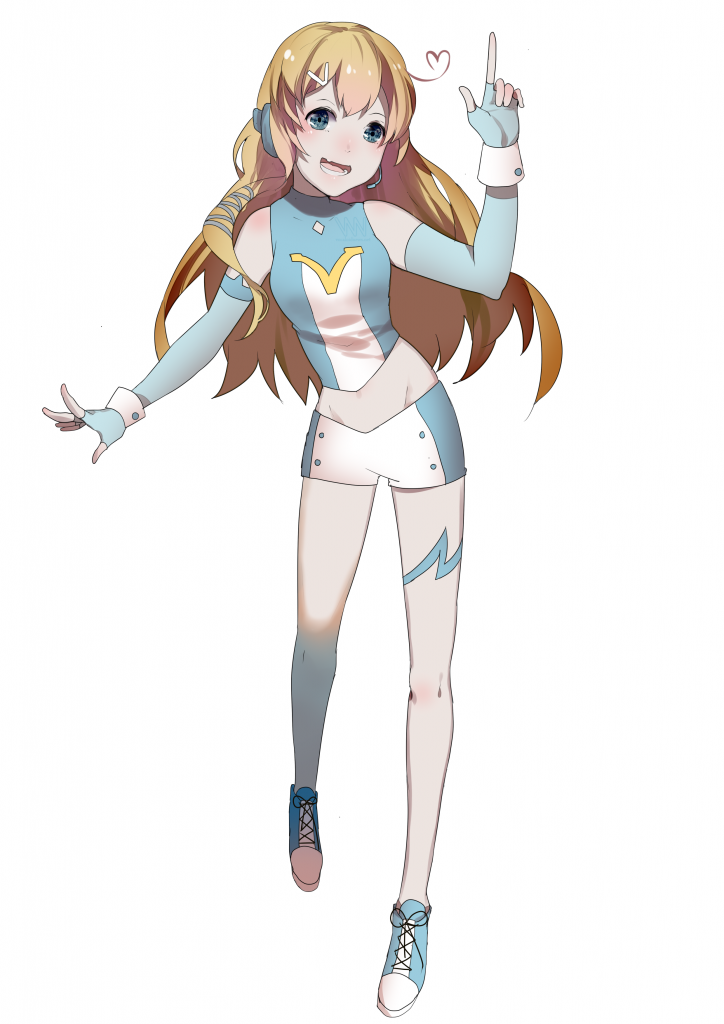 Vivi is the character based on the sun/day. While she has no set personality, Wei Tu's illustration makes her look very happy and cheerful.
En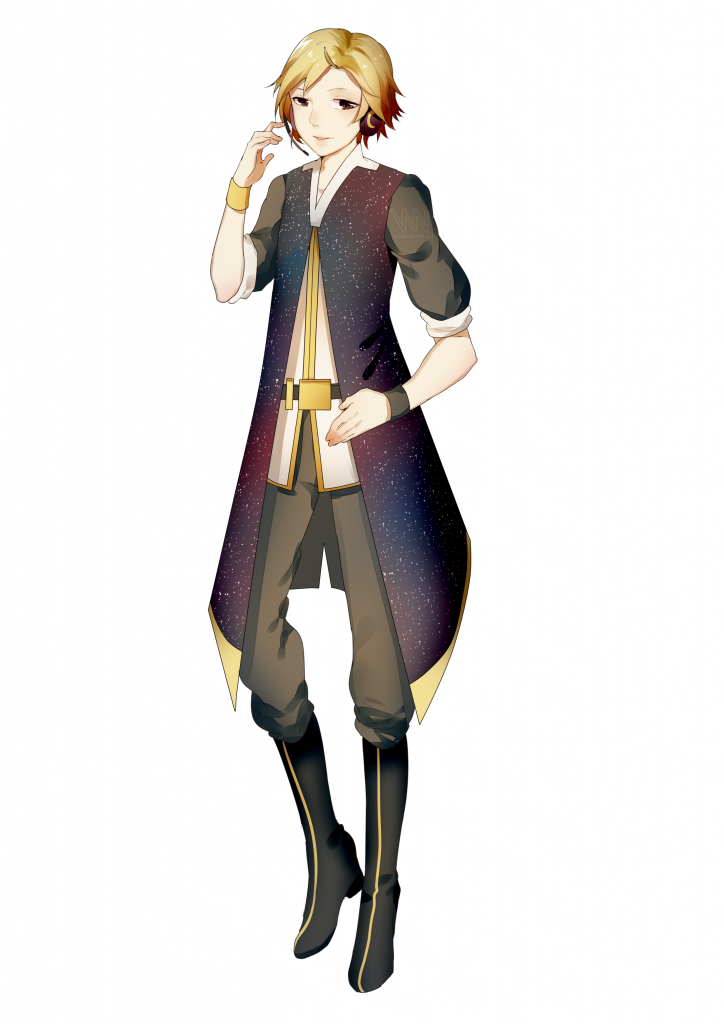 En is based on the moon/night. While his design focuses more on the night sky than the moon, he still has a bit of a moon feel to him. Just like Vivi, he has no set personality.
Terms of Use
Fans are free to draw Vivi and En for their own personal use. However, VNN owns Vivi and En's designs and request that they are not used for commercial purposes. In addition, we ask that you do not use the illustrations provided by Wei Tu for any promotional purpose without permission. When using Vivi and En, please give credit to VOCALOID News Network. After all, these two are our mascots!
About VNN
VOCALOID News Network, shortened to VNN, is a multilingual VOCALOID news website that focuses on bringing fans "all things VOCALOID". We try to cover everything VOCALOID-related in order to give fans the most information possible.
VNN started a year ago as an English fan site and has grown to be a business. With the support of the community and several companies, we've been able to accomplish so much in such little time. We'd like to thank everyone once again for everything. We look forward to another year with everyone!