YAMAHA's twitter devoted to VOCALOID just announced that VOCALOID Rana, originally exclusive to those with a magazine subscription only available in Japan, will be updated to V4 to celebrate her first birthday (September 9th).
This bank will be available in the VOCALOID online store as a Limited Edition for those who don't have her V3 and a discounted "Courtesy Version" for those who do. Both digital versions are set to release some time in December 2015. Currently, there are prices of ¥10,800 yen for the Limited Edition and ¥5,400 yen for the "Courtesy Version". These prices can change, however.
At the moment, not much is known about Rana's V4 bank. YAMAHA's article asks that you follow Rana's official website as well as the VOCALOID SHOP. We will also be updating you on any news about Rana's V4.
Design Change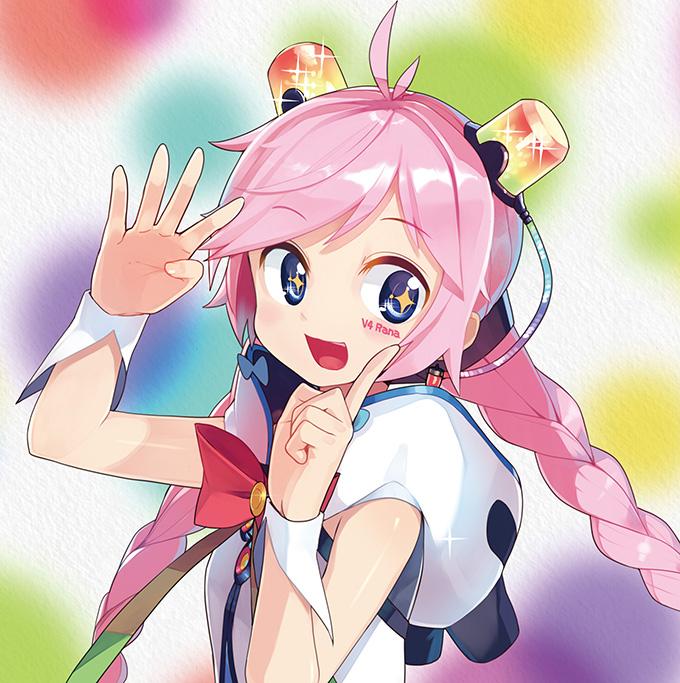 What is known is that there appears to be a design change to reflect Rana's V4 release. Her V3 version has a unique number that is different for each Rana voice bank owned and that number appears on her left cheek. In the promotional illustration, she's shown having "V4 Rana" in place of the unique number set.
Unfamiliar with Rana?
Though we can't guarantee her V4 will be the same, there is quite a bit of information on Rana as well as several demos featuring her. She's likely to be improved for the V4 engine but the demos of her V3 bank will give you a sense of her voice type.
Her V3 bank has a suggested range of G#2 – F4 and a suggested tempo of 85 – 145 bpm.
Please note that these are NOT demos of V4 Rana. They are demos of V3 to give you an idea of what Rana's voice is like. Her voice may be different from these demos.