VOALOMAKETS keeps releasing new LINE stickers on a regular basis lately, and this time we got a new, adorable set of Kizuna Akari stickers!!
A Cutesy Overload with Kizuna Akari!
All of the Akari fans who felt neglected because of the lack of stickers portraying her favorite child from the team can now rejoice, as Taneko Wa brought this little pretty character to live for a new sticker set!
たねこ・ワ・さんによる紲星あかりLINEスタンプ「紲星あかり(たねこ・ワ・ver.)」が発売になりました!
表情豊かなかわいらしい紲星あかりLINEスタンプとなっております!
詳細:https://t.co/PLAjlecLz6 pic.twitter.com/dAAm7HH5MY

— VOCALOMAKETS (@VOCALOMAKETS) July 30, 2019
Priced only 1,99 USD, this sticker set matches with the Yuzuki Yukari sticker set that Taneko made for the team not long ago, making the two a perfect combo for any Yukari and Akari fans!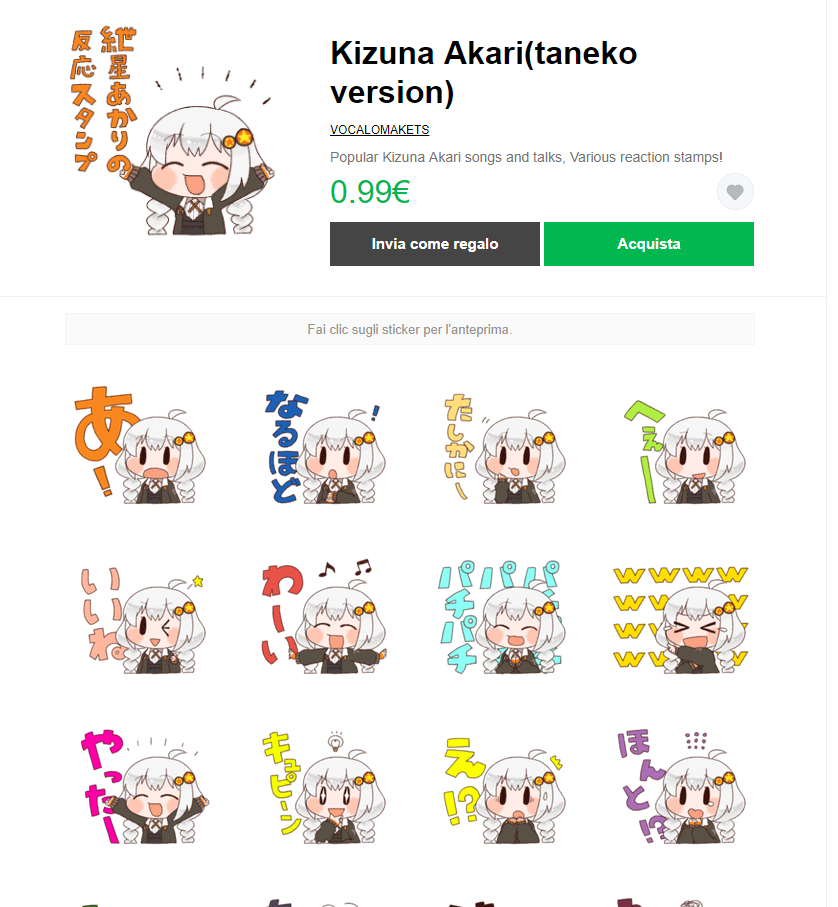 Are you interested in those stickers? You can find them here! Let us know what you think of them!
Stay tuned with us on VNN for some more amazing news and cutesy content!
Follow VOCALOMAKETS on their Official Website, Blog and Twitter
Don't forget to also follow AHS Software in their Facebook page, Twitter, Youtube and official website
Press release in Vocalomakets's blog