The 29th Biannual Vector ProRegi Awards are now underway, recognizing the best software releases from the second half of 2017. What might draw the attention of voice synth fans is the nomination of VOICEROID2 Kizuna Akari for the Best Creator Tool category! This category was previously won by VOICEROID+ Tohoku Kiritan EX in the 27th Vector ProRegi Awards, and by IA Talk in the 28th.
In order to vote for Akari, you can find her nomination page by clicking here, or on the picture below:

Once you do, click on the green button that says "投票する!" (squared above) to cast your vote.
This will also open up the comment page, where you can leave any comment that you'd like after voting.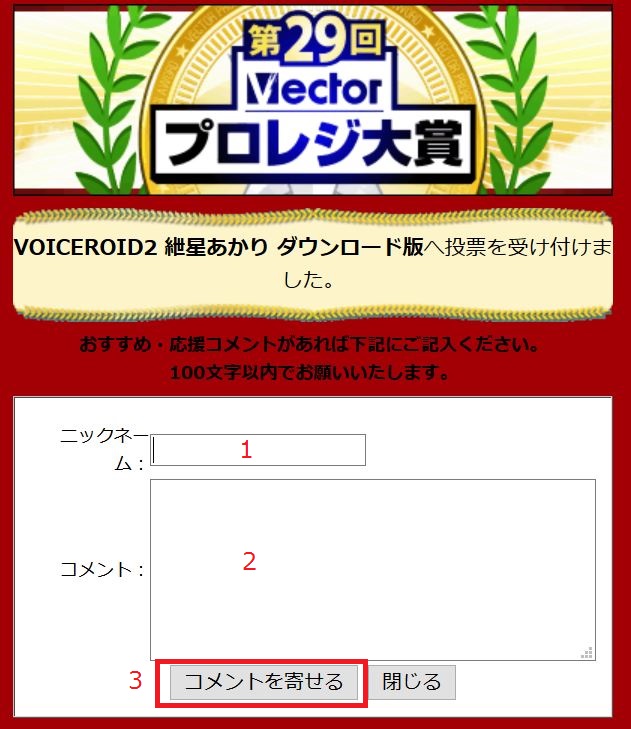 Nickname
Comment (100 character limit)
Send Comment
Complete these three steps and your vote will be complete!
Voting for the 29th Biannual Vector ProRegi Awards concludes on Thursday, February 1st at 3:00 pm (JST), and the winners will be announced the following week on February 8th. Be sure to cast your vote while you have the chance!