Sure, Luo Tianyi gets her own spotlight since she will celebrate her anniversary soon, but Vsinger didn't forget about YANHE either, who seems to get her own birthday party on July 11th!
Celebrating YANHE!
Similarly to Mo Qingxian, YANHE's activities will turn around a livestream and a new official song, alongside some exclusive merchandise featuring Ratto's summer refreshing design and -Catcan-'s visual!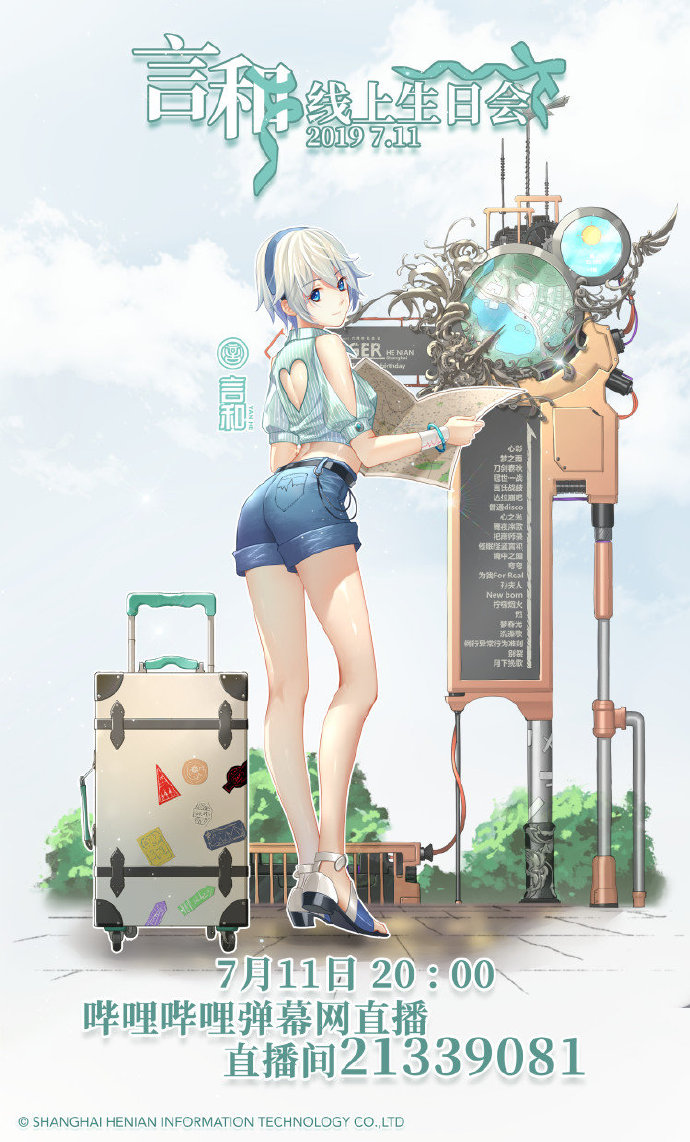 This marvelous artwork not only fits the character perfectly, but also the season we are in now! After all who wouldn't love to have a trip with her, right?
Livestream
First of all, we have the livestream that will be held via Bilibili on July 11th at 8PM CST!
Click here to reach the streaming page!
YANHE also reassures her fans that there won't be any selection on them, but only new type of interactions!
Merchandise
She's gonna get some products as well of course! Let's check them out together!
She will get a Woodblock Print and a Character Stand, both priced 128 CNY that will be released during her birthday party!
Two New Songs!
They will also release two new song on the same date as celebration for the anniversary! We will update this article when they published them so stay with us!
Giveaway
Last but not least, YANHE will also hold a giveway for everyone on Weibo!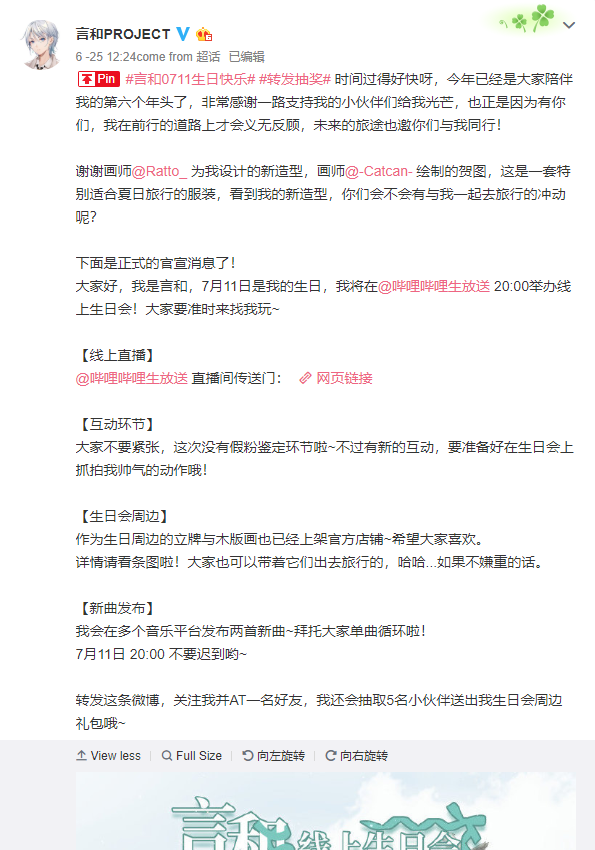 Follow her on the platform, reblog this post in Weibo and tag a friend on it! You might be one of the five lucky winners that will get a birthday gift package from her!
Source
YANHE totally deserves some love from the community, and a birthday party is the best way to let her fans show their support! Are you excited for this event? Because we are for sure!
Stay tuned with us on VNN for more amazing news on your favorite virtual singers!
Vsinger also is on Facebook, Weibo and Youtube
YANHE on Weibo
Announcement Post on Weibo