As we previously reported, Yuzuki Yukari has been appointed as Ambassador of Tourism for the Okhotsk region in Hokkaido Prefecture. It is mentioned that this was triggered by Yukari's previous collaboration with Memanbetsu Airport, which earned many positive reactions from fans. Today, the inauguration ceremony has been completed, and with that event, the key visuals for Yuzuki Yukari's new collaboration have been revealed!
Key Visuals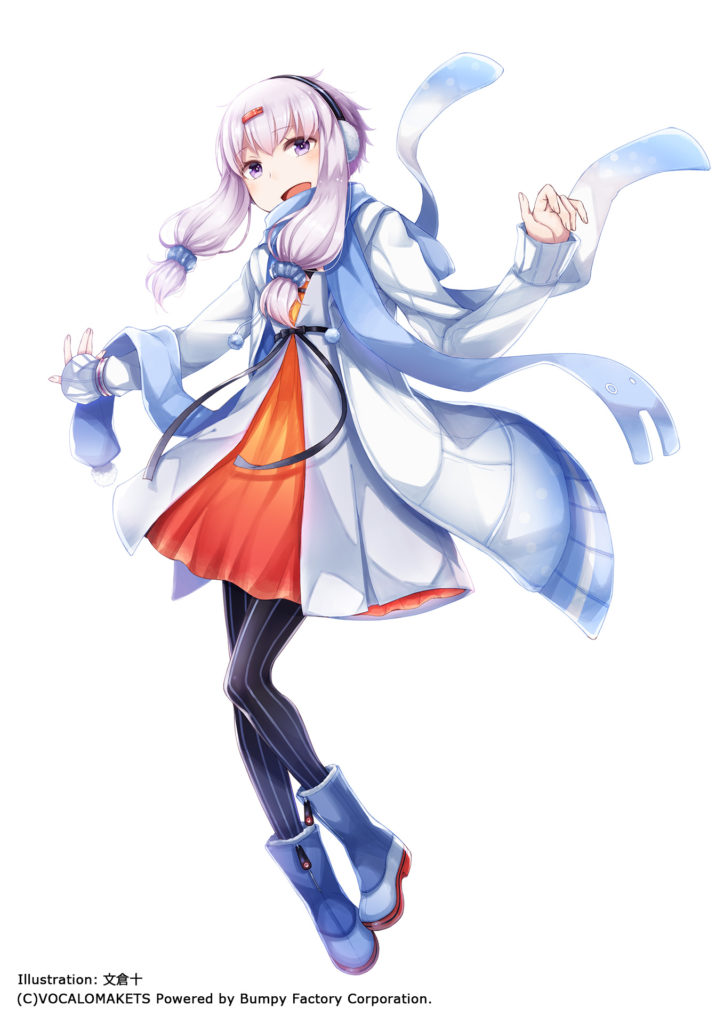 The key visuals, as usual, were illustrated by Juu Ayakura, the official illustrator of Yuzuki Yukari. Yukari wears a fashionable winter-themed outfit, which is clearly visible from the jacket, muffler, and boots. This really fits the image of Hokkaido, which is well-known for their cold weather and snow. The visuals will be used for many upcoming collaborations and to promote tourism in all region of Okhotsk.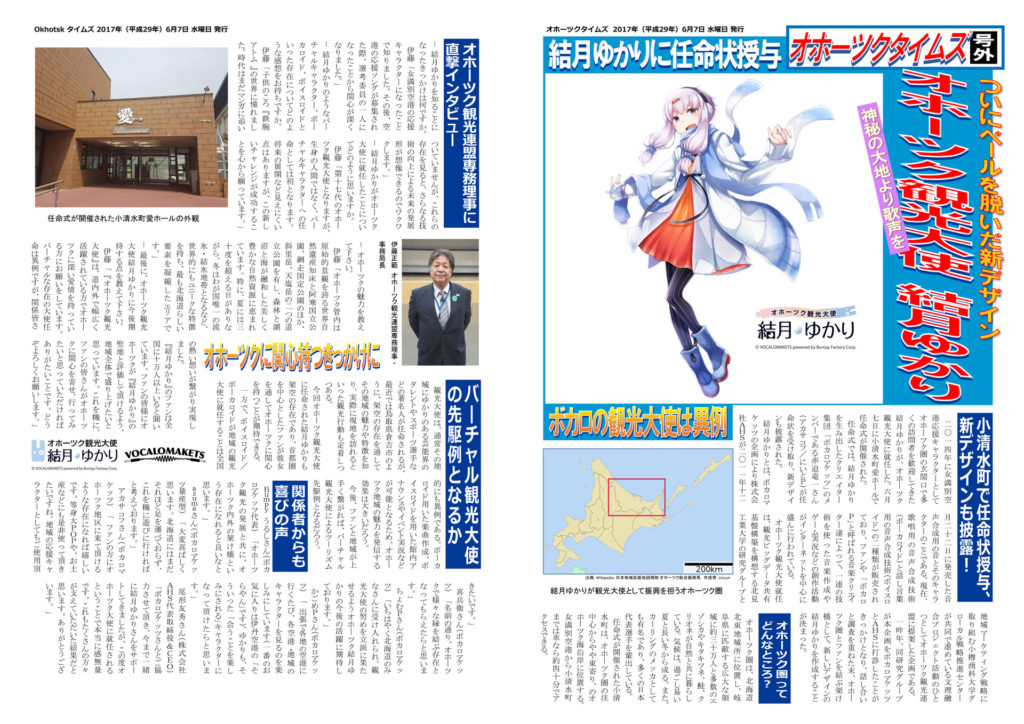 The inauguration and visuals of Yukari as the Ambassador of Tourism are also printed on a local tabloid called Okhotsk Times, which were distributed at the event. VOCALOMAKETS shared the digital print for all Yukari fans (can be seen on the picture above). However, for those who want the physical print, they can buy one through the copy machine available in all the 7-Eleven stores across Japan. The step-by-step on how to order can be read here (in Japanese).
Print Reservation Number: 68270955
File Name: yuzukiyukari 0607
Expiry Date: Until June 14th, 2017

More Information
Stay tuned to VNN for more updates about this collaboration! If you want more details, you can check out the links below.
Yuzuki Yukari Becomes Okhotsk's Ambassador of Tourism!
VOCALOMAKETS' Blog
AHS' Official Facebook Page
AHS' Official Twitter