Fans following the HobbyMax Twitter likely saw them hard at work this weekend painting a figure during Comicup. And, of course, this figure was none other than Stardust! They announced that they would paint the figure live during Comicup in Shanghai and they didn't disappoint! We now have pictures of the finished 1/8 scaled Stardust Swimsuit ver. figure!
About the Figure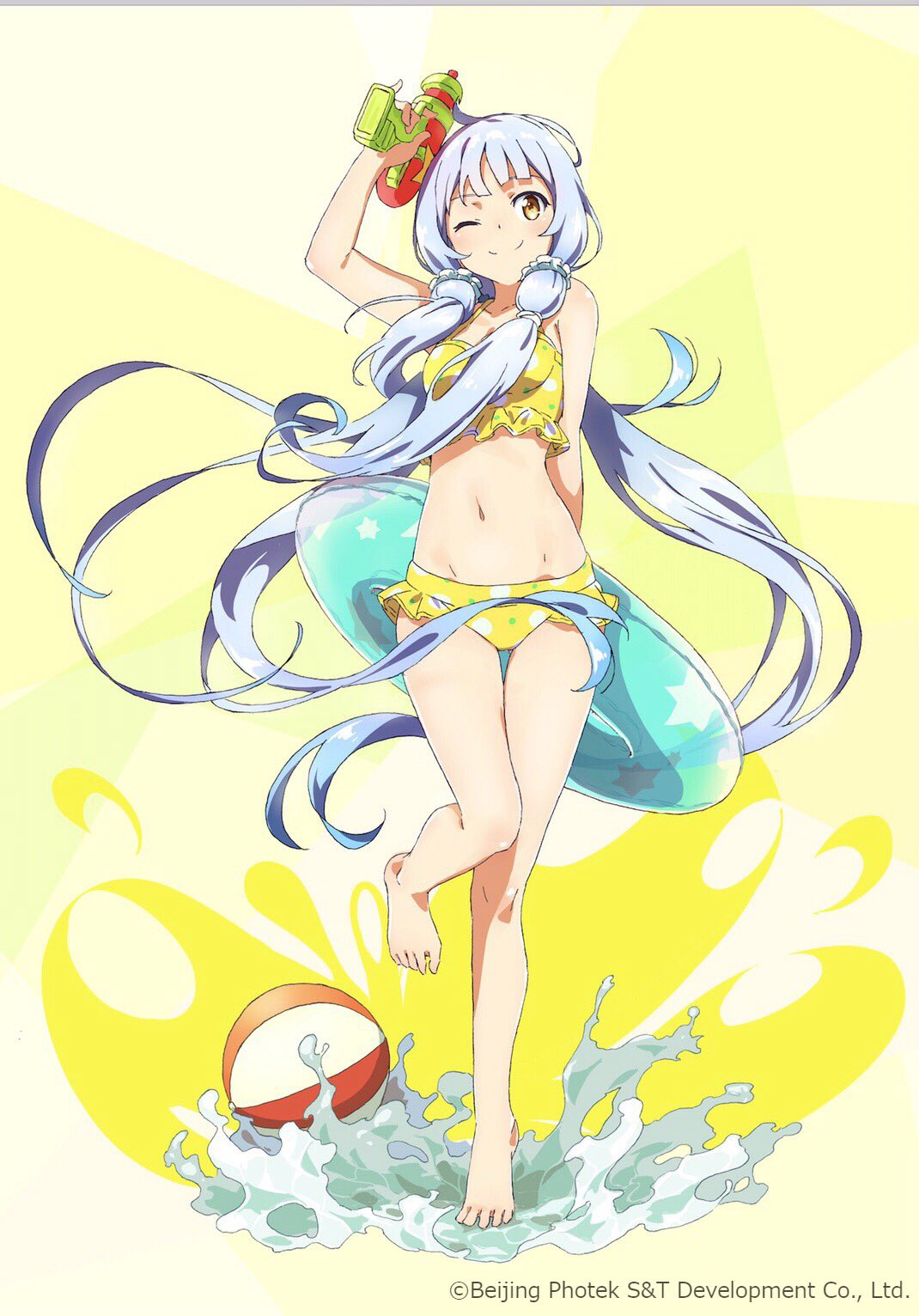 Image Source
The 1/8 scaled figure is based on an illustration by TOMATO for bonuses in the newest Stardust album. While it isn't the main art for the album, it definitely took on a life of its own by becoming the inspiration for Stardust's second figure!
Unpainted Prototype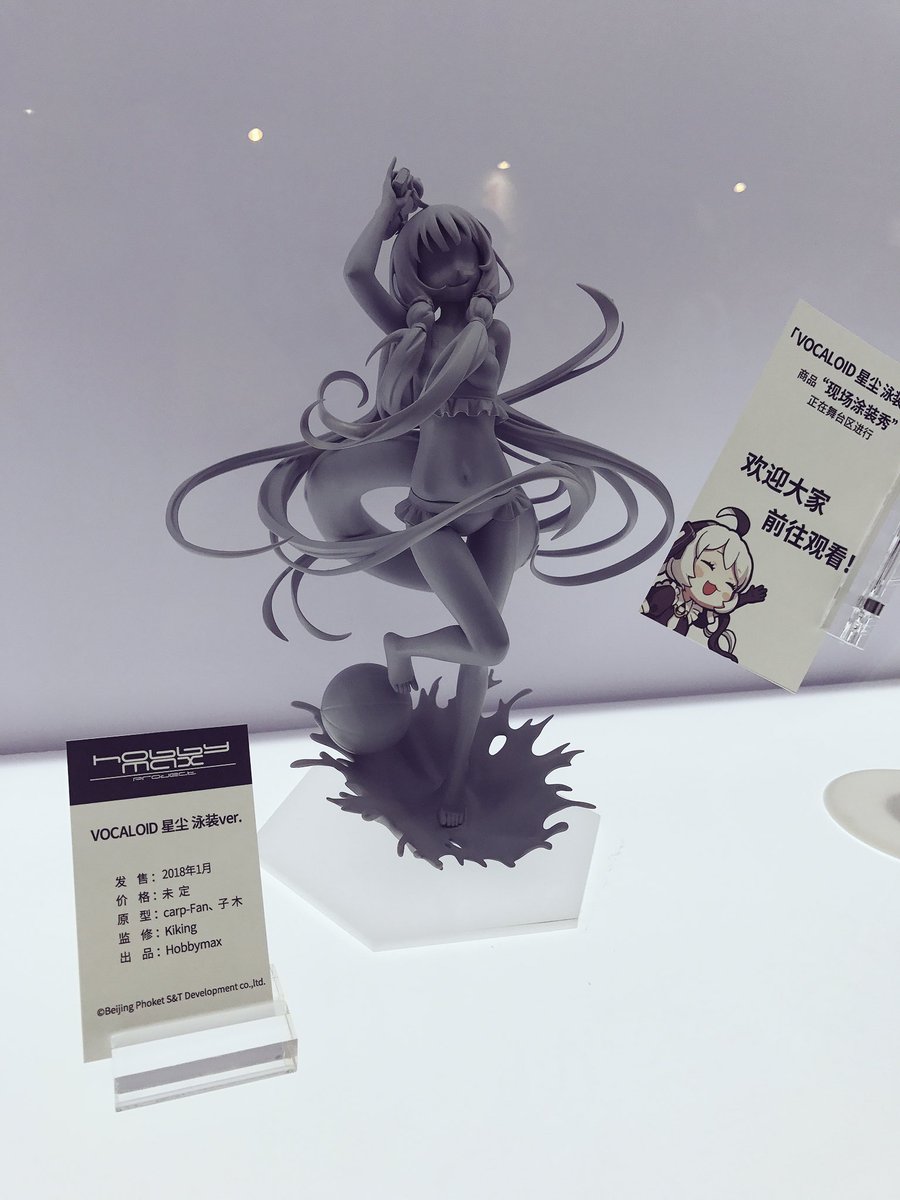 Image Source
The unpainted prototype was revealed before Comicup with a special announcement. Despite her unpainted appearance at that moment, she'd be fully painted by the end of that weekend! Not only did this give fans a chance to see what goes into making a prototype, but also how long it takes. HobbyMax was working until the last minute to finish Stardust before Comicup was over!
Painting the Prototype
If you'd like to see all of the pictures of the live painting, be sure to check out HobbyMax's Twitter! Here are some of the highlights from Twitter.
頑張っています! pic.twitter.com/tCa37W5Vpu

— HOBBY MAX (@hobbymaxpro) April 30, 2017
"We're doing our best!"
面相完成しました!! pic.twitter.com/Z9zEFvq5HV

— HOBBY MAX (@hobbymaxpro) May 1, 2017
"Her face is complete!"
あとひと頑張り! pic.twitter.com/nkHnuY1UWZ

— HOBBY MAX (@hobbymaxpro) May 1, 2017
"Almost there!"
最終調整に入ります!
あと30分! pic.twitter.com/m080UAlxHw

— HOBBY MAX (@hobbymaxpro) May 1, 2017
"Enter the final touches! Just 30 minutes left!"
In addition, HobbyMax uploaded a lot more pictures on Weibo. While we can't feature them all, here are some highlights from the Weibo posts.
The Finished Figure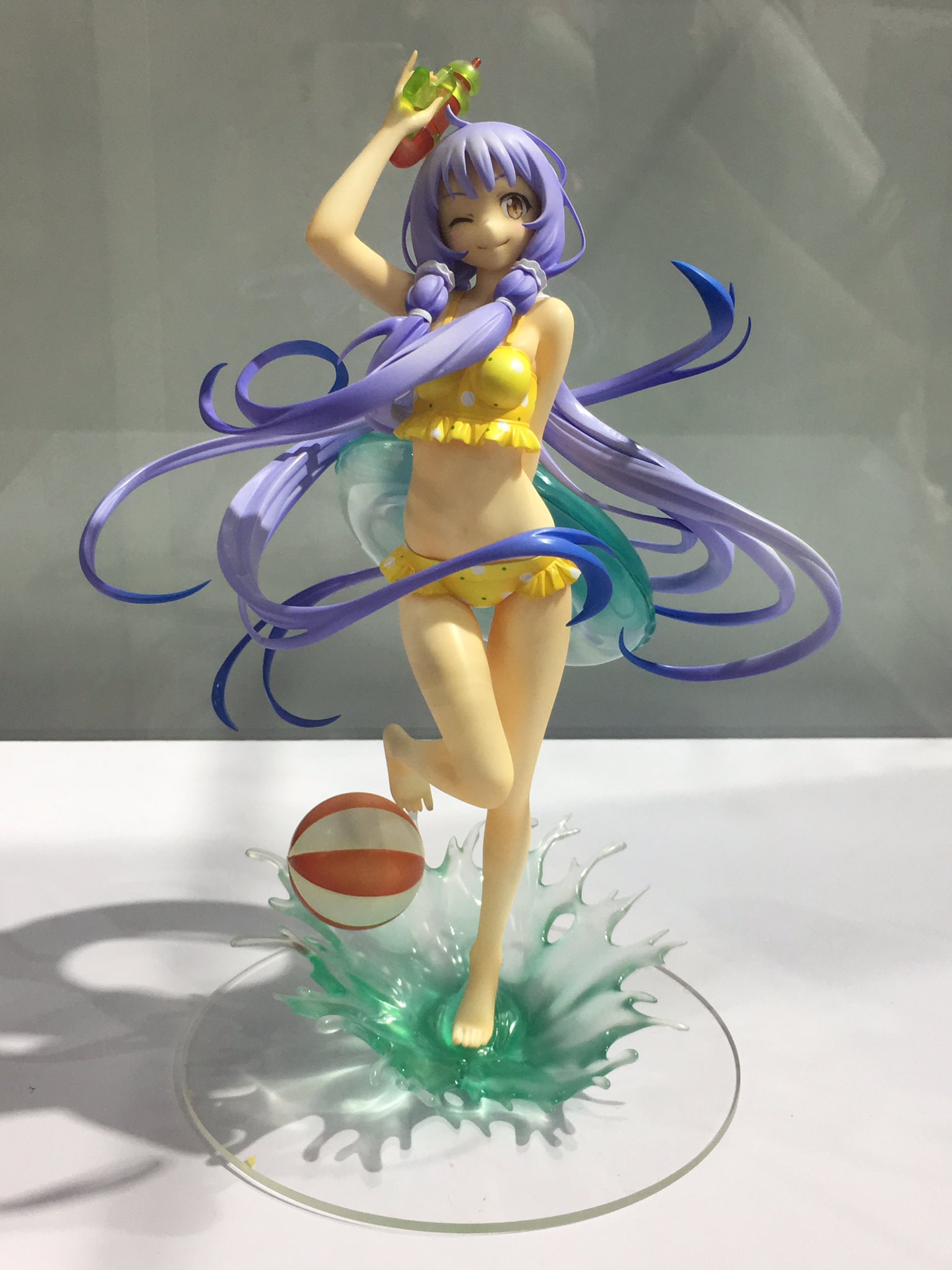 Image Source
First and foremost, please remember that this is a prototype and not photographed in the best of lighting. Colors may vary slightly and the best way to judge a figure is by its official product photos when those are released. Until then, this is to give you an idea of what the figure looks like.
Nonetheless, she's extremely adorable! The details on the figure are very well done and this is definitely going to be a must-have for Stardust fans.
More Information
For more information, be sure to stay tuned to VNN. You can also follow HobbyMax's Twitter for more updates!
Get Your Stardust Fix Now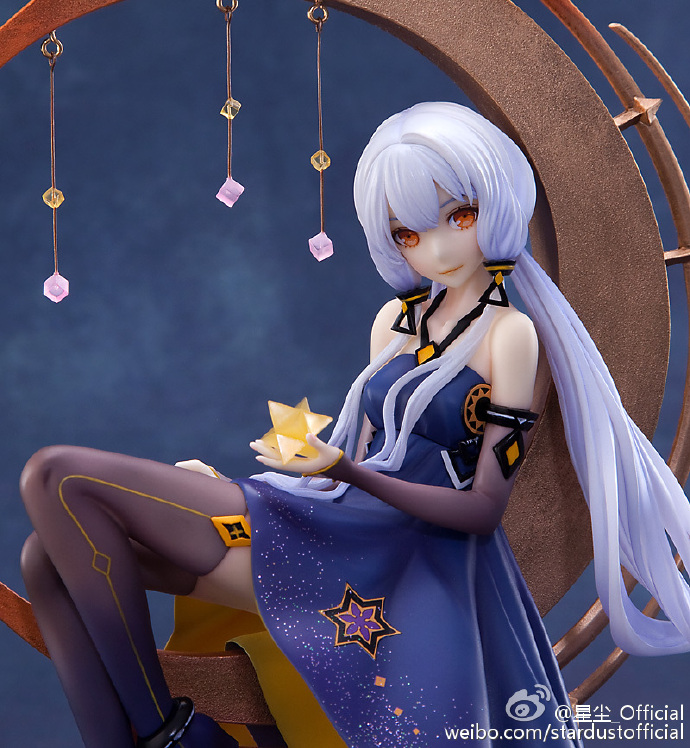 If you want a Stardust scale figure a little bit sooner, Tokyo Otaku Mode still has the first Stardust scale figure available for pre-order. You can grab her here. She'll cost you $135.99 USD. However, she can only ship to the U.S. and Canada.
And if you'd like some Chinese VOCALOID figures right now, well, you can't really have them in this very moment but you can order these Vsinger Mini Desktop Figures and they'll be shipped within two business days! Grab them here while you can! They're only $50.40 USD!
In addition, any orders during the month of May will enter you for a chance to win prizes in TOM's Otaku Dream Giveaway! Each order counts as an entry.