The third official Stardust album titled Butterfly Traveler (蝴蝶旅客) is now available for order. Unlike the last one, the wait in between albums was much shorter. This is good news for any Stardust fan out there!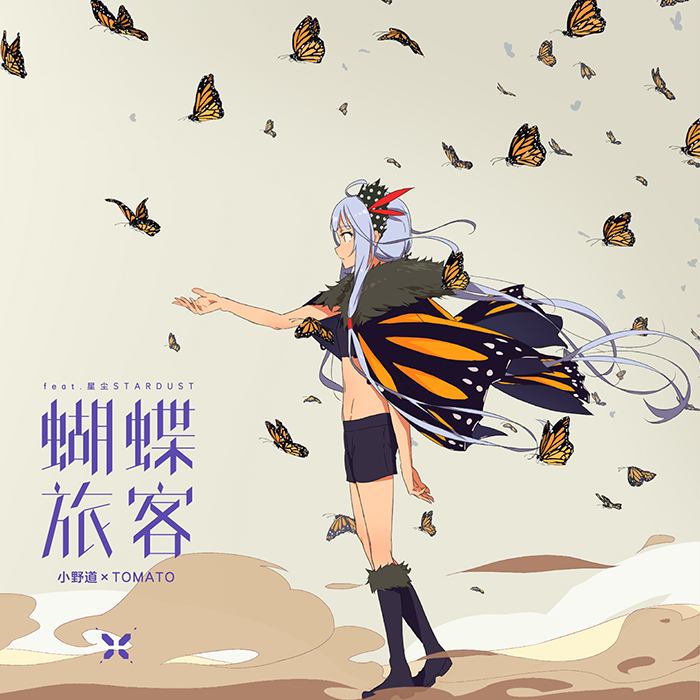 The illustrations for this album were done by TOMATO.
Tracklist
You can listen to the crossfade below.
Prices
Album: ¥50 RMB ($7.25 USD)
Butterfly Traveler (蝴蝶旅客) CD
16-page Booklet
90g Transparent Album Case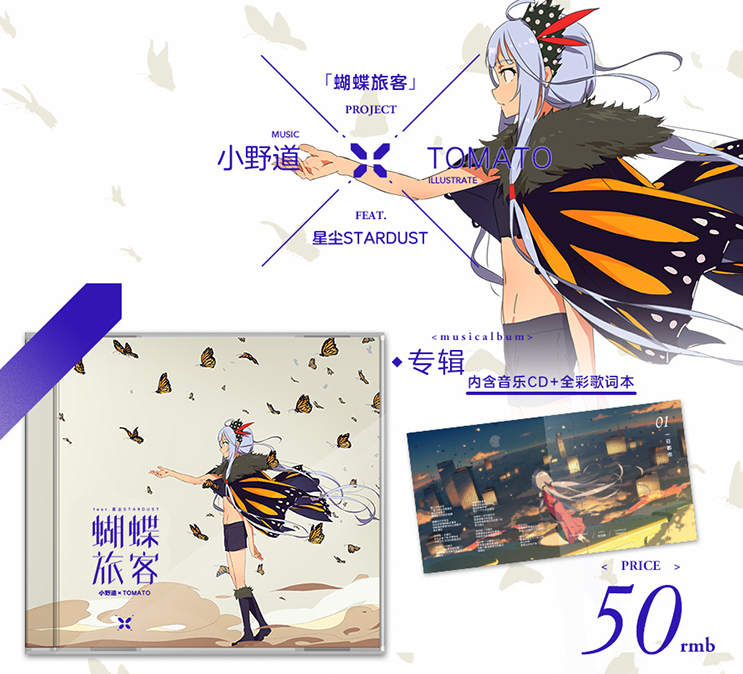 Artbook (40-page): ¥40RMB ($5.80 USD)
Package Tier: ¥80 RMB ($11.60 USD)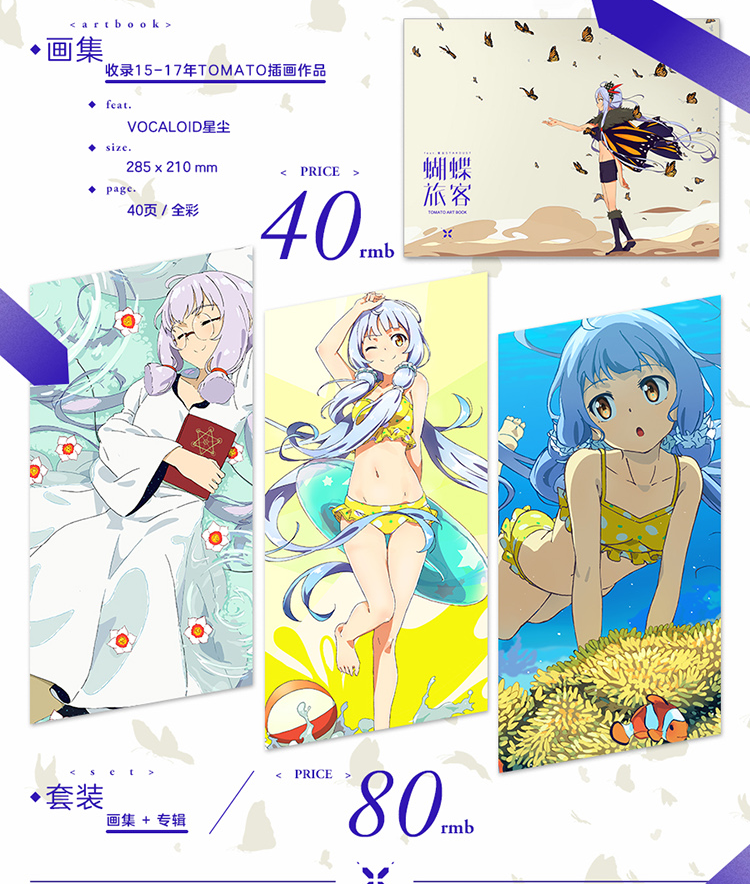 Luxury Package: ¥100 RMB ($14.50 USD)
Package Tier
Postcard x5
PVC Bookmark
A4 PP Folder
Tinplate Badge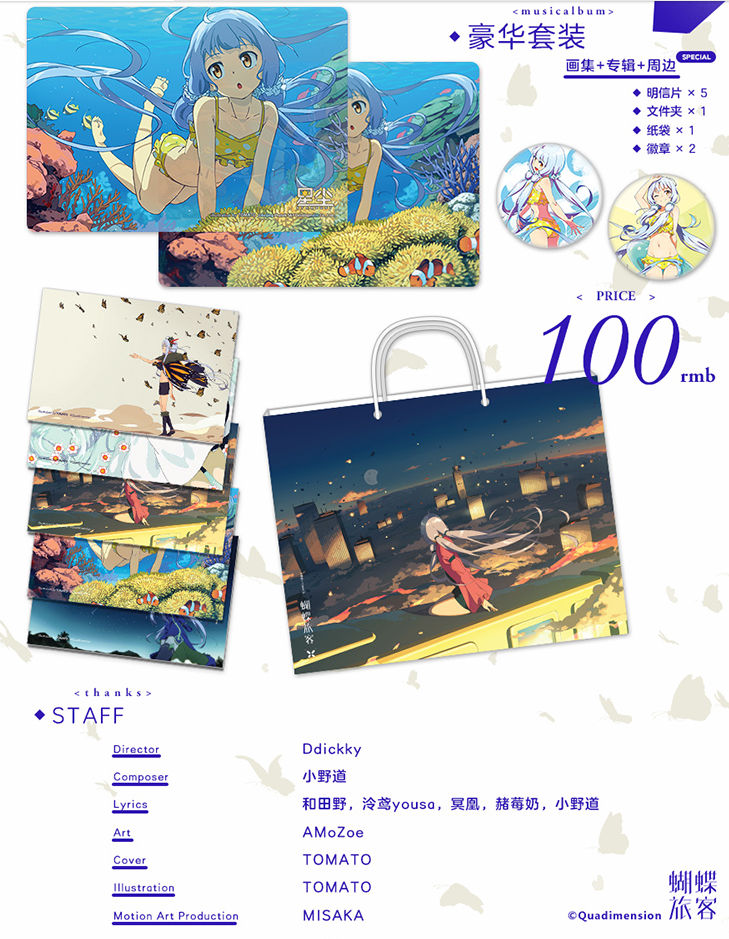 You can purchase the album on Quadimension's Taobao here. Shipment on the album began on April 30th.
Links
Quadimension's Official Website