It's time for some juicy news for all of the AHS Co. Ltd. character fans! Starting from March 15th until the 27th, there will be a lot of their merchandise on sale at The CHARA Shop located on the 7th floor of Ikebukuro Marui!
Cute Merchandise for Adorable Characters!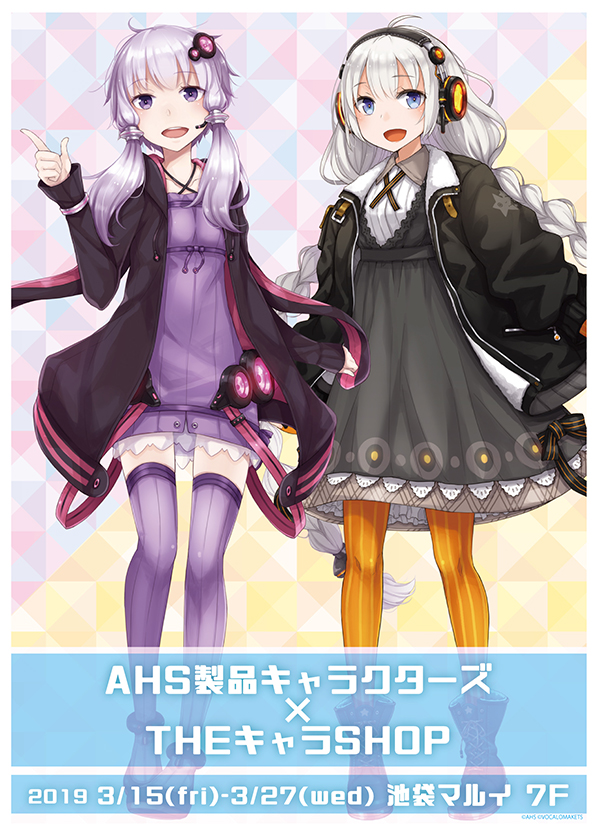 We all know and love the characters from the AHS cast, especially when it comes to their VOCALOIDs and VOICEROIDs, so we were really amazed to see such a great collaboration involving all of them! Starting from March 15th (Today) until the 27th, The CHARA Shop will offer a huge variety of items themed after these characters! No matter what your tastes are, you will surely find something to bring home!
Are you visiting Japan right now? Here is the location, in case you want to pay a visit!
You will find The CHARA Shop at Ikebukuro Marui's 7th floor. The collaboration started on March 15th, but will keep going until the 27th!
Merchandise on Sale
As they already showed us during their AHS Livestream held on February 20th, there are a lot of goods you will be able to pick up and bring home! Check them out below!
All of the goods are absolutely adorable and will bring your love for the AHS characters on a whole other level! Below you can find the price list.
Tax are not included.
VOCALOIDs and VOICEROIDs on Sale
If you are a VOCALOID or a VOICEROID user, this might be your lucky day! In fact, alongside the goods, their voice libraries will be on sale as well! This will be the perfect chance for you to grab your favorite voice and software and bring them home!
VOCALOID Banks
Getting a boxed version of their dream VOCALOID character is pretty much a dream for every user, isn't it? If you want your favorite AHS voice bank and are visiting Japan, then you should totally stop by! Below you can find the prices for each product.
Taxes are not included.
VOICEROID Banks
VOICEROIDs are the most popular talking voice libraries released and probably one of the AHS products people look more forward to alongside VOCALOID. These voices are exactly what you need if you plan to host live streams without talking yourself. Each has a different tone and personality in their vocals, and you can choose the ones you prefer to be your "talking companion"!
Taxes are not included!
Lottery
Last but not least, they will also hold a special lottery with some exclusive prizes! You can participate for every 3,000 JPY in purchases of AHS-themed goods at the shop. These prizes are only available in limited quantity and are probably going to sell out fast, so get ready to participate as soon as you can!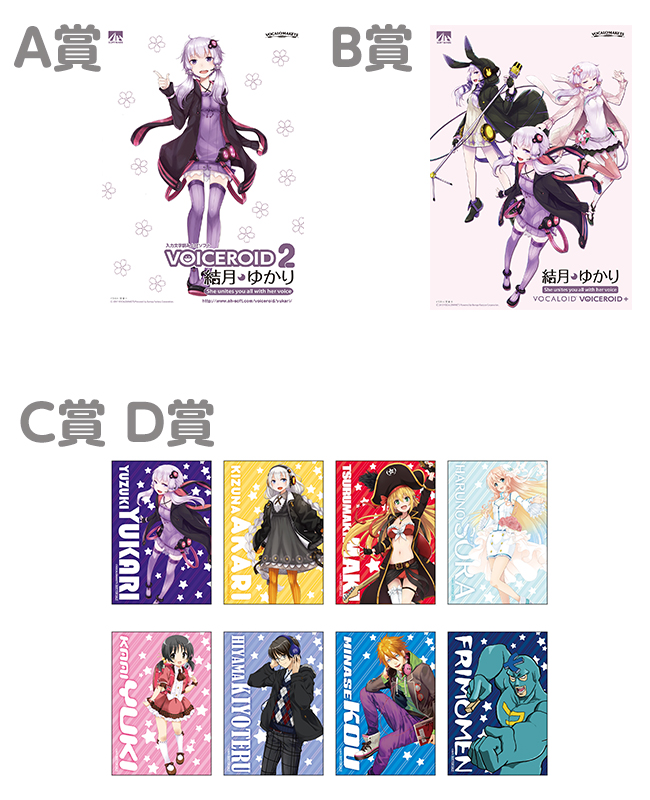 Prizes range from signed posters of Yukari to special bromides featuring all of the characters. Read below for some more details.
Remember you cannot choose which bromide you get with prize D. However, you get them all  for prize C.
Have a Good Shopping Trip
We instantly fell in love with this collaboration the moment they showed us their merchandise and we are confident you will find something that suits your tastes. With that said, have a good shopping time with your favorite characters from AHS and their partners at The CHARA Shop!
Stay tuned with us on VNN to never lose any update about your favorite Virtual Singers
AHS x The CHARA Shop Collaboration Page
The CHARA Shop on Twitter
AHS Co.Ltd on Twitter