You may remember Luo Tianyi and NesCafe, had a collaboration campaign not long ago. Well, seems the Chinese Virtual Singer and Nestlé's brand have more in store to surprise us! More activities have been announced to entertain all of the fan and supporters of Tianyi! Let's check them out!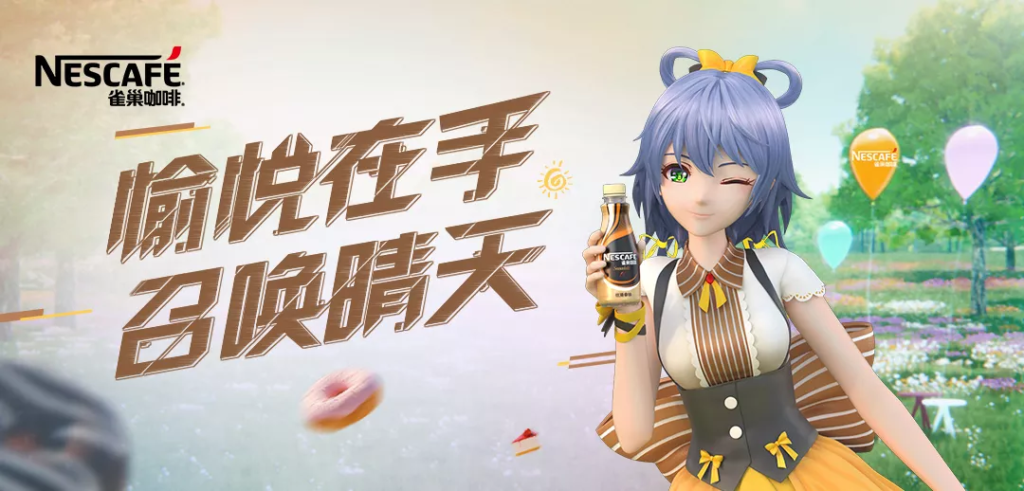 New AR Videos!
Download the QQ Music APP and scan the picture on the NesCafe bottle to watch cute Tianyi videos!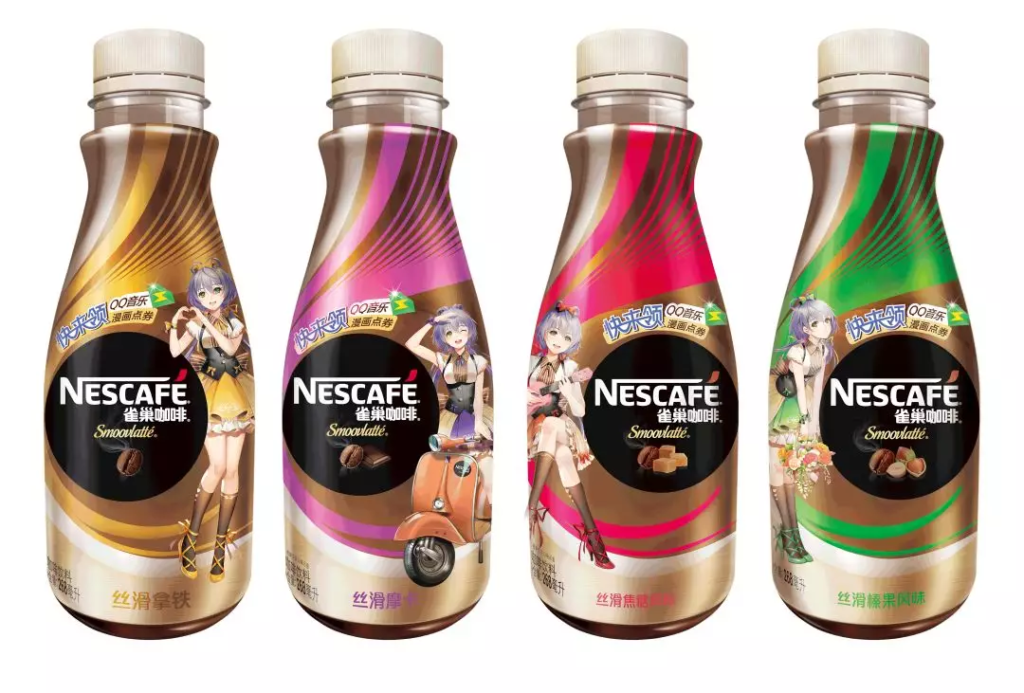 Tik Tok Contest
How to enter
From March 22nd to 24th, on the app 抖音(Tik Tok), make a video using Tianyi's main theme song "就这样Shining"as background music and tag #愉悦在手召唤晴天#. You can find the song and more information about it here! You will also need to use the stickers in your video to join the contest! The top 30 videos to receive the most likes will win a gift! (One per user)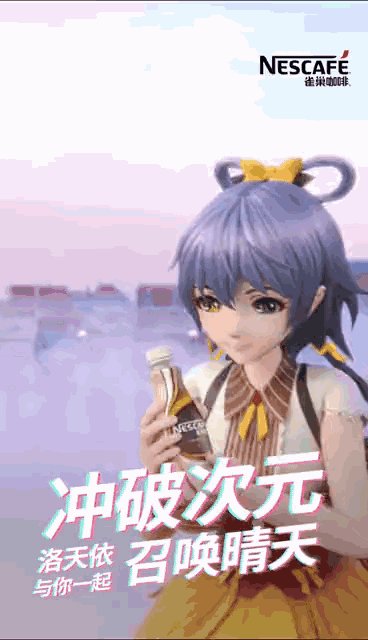 First Prize (1 winner): iPad 128GB + a box full of NesCafe latte
Second Prize (4 winners): Beats solo 3 headphones + a box full of NesCafe latte
Third Prize (25 winners): Luo Tianyi merchandise set + a box full of NesCafe latte
All prizes will be revealed on April 15th.
Luo Tianyi Themed Convenience Stores
Go to the two participating Lawson stores in Shanghai to watch Luo Tianyi's theme and get a special gift!
Address:
Da Bang Xie Zuo: Da Bang Xie Zuo Ground 1st floor, Heng Feng Road 399, Jing'an District, Shanghai
(达邦协作店:上海市静安区恒丰路399号达邦协作广场1层)
Wen Hui Road: Ying Hua Ground, 1st floor, Wen Hui Road 718, Songjiang District, Shanghai
(文汇路店:上海市松江区松江大学城文汇路718号樱花广场1层)
From now until April 7th, if you buy two bottles of NesCafe latte at any Lawson in Shanghai, you can get a file folder (4 types).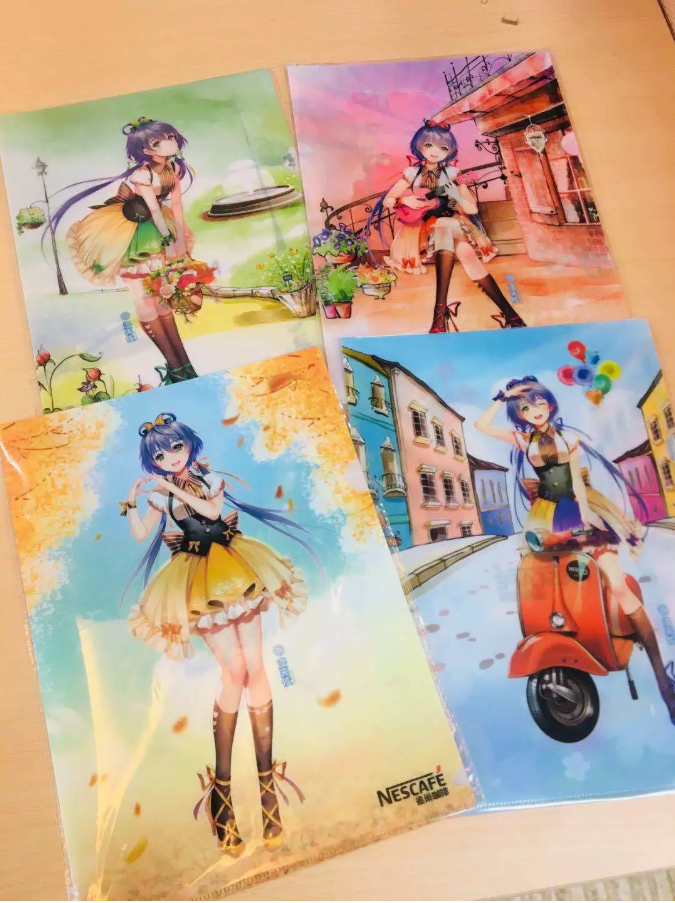 If you buy six bottles, you can receive a special mug.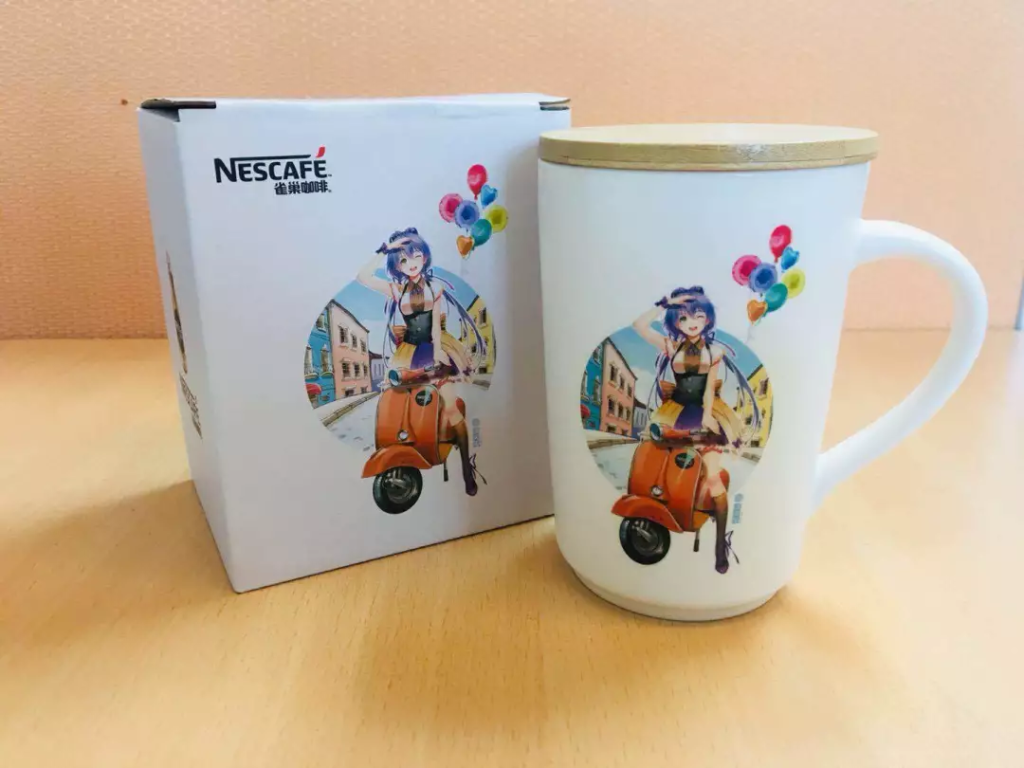 And stay tuned! From April 22nd until May 5th, there will be the same activities at the 7-11 in Beijing!
Tianyi on Site Activities
Lastly, Tianyi will also have offline activities that you can enjoy at some universities from March 18th till the end of April!
We would love to see any of your photos or videos!
Don't forget to stay tuned with us on VNN for more news and updates about your favorite Virtual Singers!