Our beloved Hatsune Miku is going to turn 12 years old this year, and what could be better to celebrate than an amazing fair held by Animate and Movic? Let's check the merchandise together!
Hatsune Miku and Four Universes!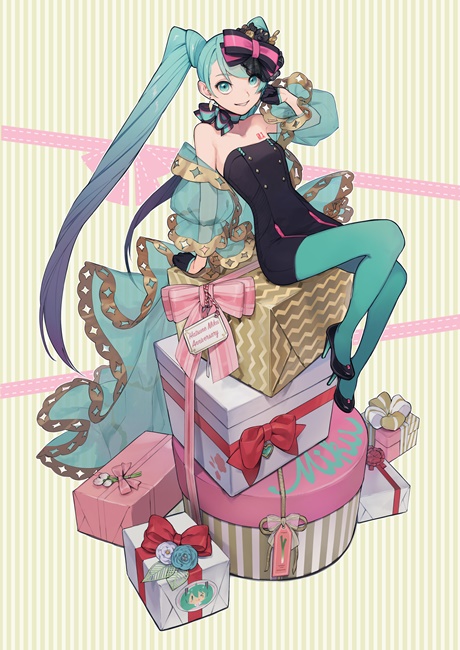 This time around seems Miku and her friends will find themselves travelling around four different worlds, each portrayed by a different artist!
Four illustrations and four worlds for our heroes to enjoy and explore! Which one will you choose as your favorite for their upcoming merchandise? Let us know!
Merchandise
Let's now talk about the products that will use those artworks! There is plenty of choice is what can choose to buy!
Starting from August 9th until September 1st, all of those goods will be available through Movic and in most of Animate's Japanese stores the list is pretty long, only few stores won't join the collaboration). Here's the translated product list with its prices:
Clear Folders (A4 size, 4 variants) – 350 JPY each
Acrylic Stands (6 variants)  – 1,500 JPY each
Can Badges (12 variants) – 600 JPY each
Acrylic Keychains (6 variants) – 650 JPY each
Rubber Keychains (6 variants) – 600 JPY each
Flat Pouch – 1,500 JPY
Canvas Board – 4,000 JPY
Aren't they adorable? You can find and pre-order them all in their own Movic store category! Release is set for August 9th!
Bonus Item
For every 1,000 JPY spent by buying this merchandise you will get a free illustrated card as bonus!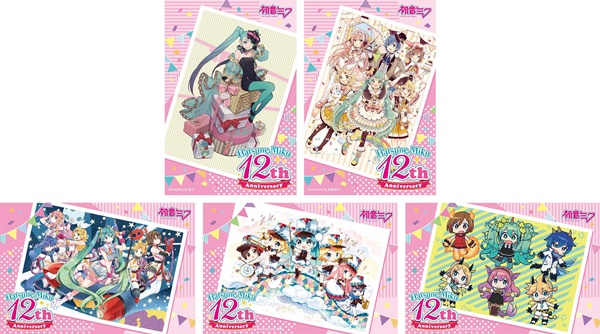 There are 5 different ones, you will get one card randomly! Will you be able to get them all?
Sources
We are always so happy to see more merchandise for our beloved diva, and with such great themes and illustrations how can we not fall in love with this merchandise? Don't you agree?
Stay tuned with us for more interesting news about your favorite virtual singers!
Hatsune Miku is on Facebook (English and Japanese), Twitter (English and Japanese), Youtube and Weibo
You can find movic on Twitter
Piapro Press Release
Animate Press Release
Merchandise Category on Movic