We haven't heard anything from Aoki Lapis, the VOCALOID produced by Studio Deen and Surfer's Paradise under the name of "i-style Project" in cooperation with YAMAHA, for quite a long time. It looks like her development team, which has been inactive for some months now, announced on their blog that Lapis is going to be Kakegawa Pop Culture Festival 2016's mascot! The event will take place on October 22nd at Kakegawa Castle, Shizuoka.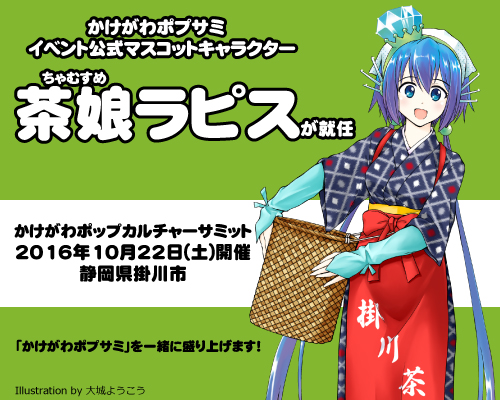 This event aims to promote popular culture in Kakegawa, and the chosen mascot is going to be Lapis in her "Daughter of Tea" version. Illustrated by 大城ようこう, she was introduced by her team last year.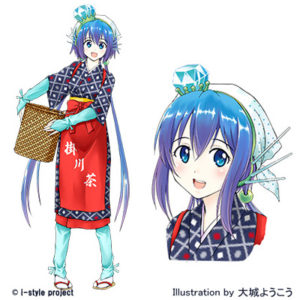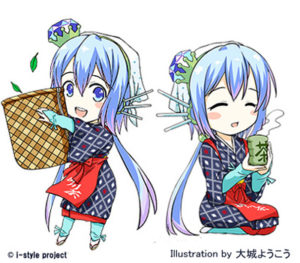 Dressed with traditional tea farmer clothes, this wonderful Lapis has been previously used by Studio Deen to promote Kakegawa's tea, and finally, we will be able to see her again this year! They even announced goodies for her, expecting a big success.
Well, we wish our beloved little fairy all the best!
Links
i-style Project's Official Website
Event Announcement On i-style Project's Blog
Kakegawa Pop Culture Summit 2016's Official Website
Originally written by Dorelly of VNN Italy.