Fans of the Virtual Youtuber and singer AZKi get ready for a very special event, because her live broadcast "Azuraji" is going real life  on August 3rd, with a much more empathized title: "Azuraji" MAX!
For those that follow this VTuber just like us, you might already know about her "Azuraji" broadcast she occasionally holds on Youtube, often inviting special guest to entertain the audience. Well, this event won't be much different, made exception for the fact it won't be online: it will be held at a real live location this time.
Check the playlist above to see all of Azuraji's past episodes!
A Very Special Guest!
This time, AZKi's guest will be Mizushina Aoi from GEMS Company, Square Enix's very own idol casting group!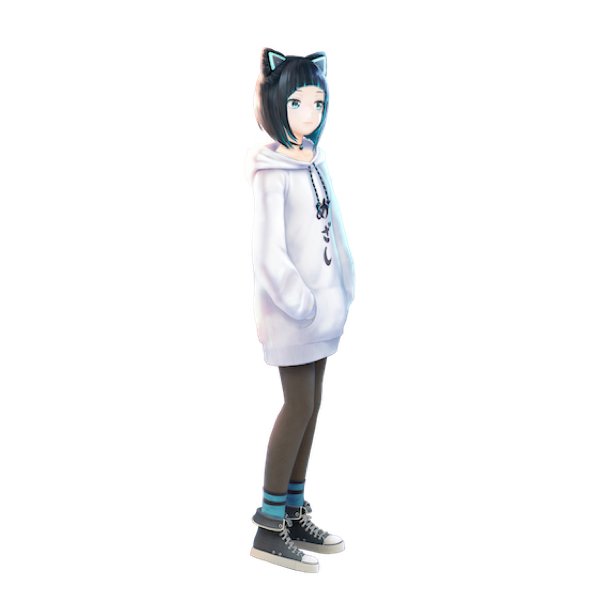 In case you never heard of her before, we advise you to give a look at her YouTube channel and Twitter account.
We can't help but feel excited about the appearance of such a talented singer!
Event Details and Tickets
The event will be held at Ikebukuro HUMAX Cinemas's SPWN, with doors opening at 7:30PM (JST).
Tickets will be priced at 2,800 JPY and can be purchased here, where you can also find a countdown of the event! 
People can purchase a maximum of two ticket per person and, in case you get to buy two using the same account, your seats will assigned sequentially (one next to the other).  Seats are reserved and will be announced at a later time, during the event.
Stamp Card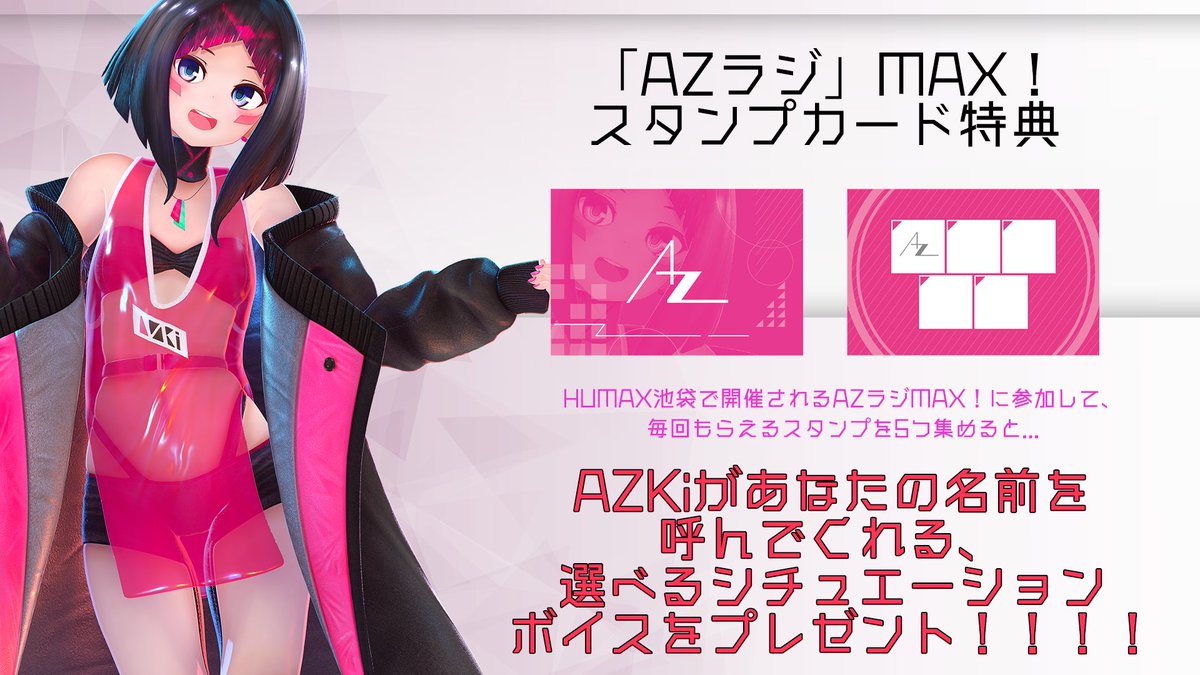 When buying a ticket you will also get a stamp card with five empty spaces. Collecting five stamps will get you the honor to have AZKi herself mention your name!
We currently have no details on how you will get stamps during the event, so please stay tuned with us!
Souces
We really cannot wait for more events and collaborations from AZKi to cover and talk about with you!
Stay tuned to VNN for more news on these virtual YouTubers in the future!
AZKi can be found on YouTube, Twitter, note and you can also check out her store here!
Same goes for Mizushina Aoi, which can be found on YouTube and Twitter
GEMS Company is around as well and has both a Youtube channel and a Twitter you can check out!
Check out SPWN here!