It is time for some new LINE Stickers from VOCALOMAKETS, and seems we got a set revolving around Yuzuki Yukari's two designs Lin and Onn today!
Power and Sweetness Join Your LINE Stickers!
Drawn by the talented moyashi-shiyamo, this sticker set portrays Yukari in her two additional appearances, making a perfect match of power and sweetness than fits almost every conversation!
結月ゆかり穏・凛LINEスタンプが発売開始!
もやししゃもさんのイラストによるとってもかわいい結月ゆかり穏・凛スタンプが完成しました!
詳細:https://t.co/HSWnrFKhjU pic.twitter.com/7Y5l5dQBsq

— VOCALOMAKETS (@VOCALOMAKETS) August 18, 2019
Priced 1,99 USD and with a total of 40 different stickers for you to enjoy, this set will make a perfect addition for your conversations with your friends, and will fill them with adorableness!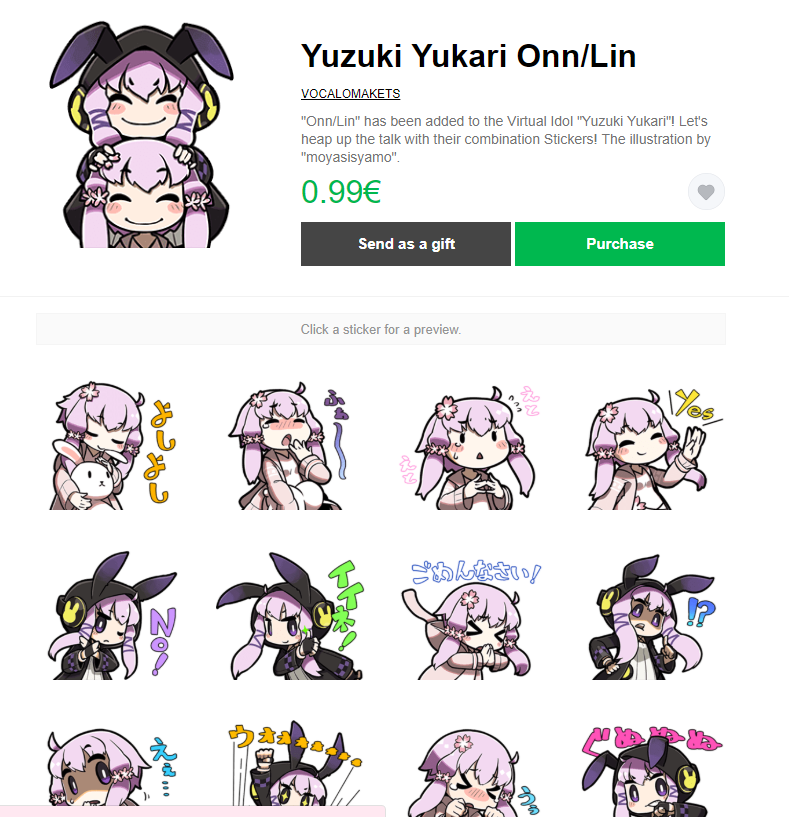 Are you interested perhaps? If so, you can find them here!
In Need of More Stickers from VOCALOMAKETS?
Then look no more! Below you can find the list pointing to each set we covered! Enjoy!
Taneko's Kizuna Akari LINE Stickers
Taneko's "Daily Yuzuki Yukari" LINE Stickers
Nejishiki and Danjyo SorN's Yuzuki Yukari LINE Stickers
ebi_gohan's Yuzuki Yukari LINE Stickers
Keep following us on VNN for more exciting news!
Follow VOCALOMAKETS on their Official Website, Blog and Twitter
Don't forget to also follow AHS Software in their Facebook page, Twitter, Youtube and official website
Press release in Vocalomakets's blog