Internet Co. has announced on their Facebook page the latest development in their ongoing collaboration with ani-t as the T-shirt design service goes into its beta phase!
In addition to the existing categories for GUMI, Yuzuki Yukari, Kamui Gackpo, and kokone, among others, there is now a new one in which users can create and upload T-shirt designs that feature both GUMI and Yukari together! Have you ever wanted to see your illustrations of this duo get printed onto a T-shirt for others to purchase, wear, and show to the whole world? Well, now it's possible!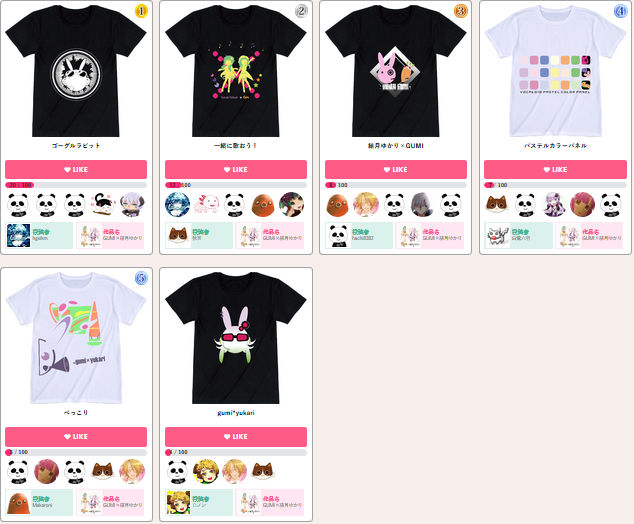 Submitted designs under the GUMI×Yukari category can be seen and voted on here. Registered users can give any design that catches their fancy a "LIKE" and help those designs get made into actual T-shirts once they get enough "LIKEs!"
And while you're at it, head on over to their design page once you're feeling inspired enough, and start creating your own masterpieces!
About ani-t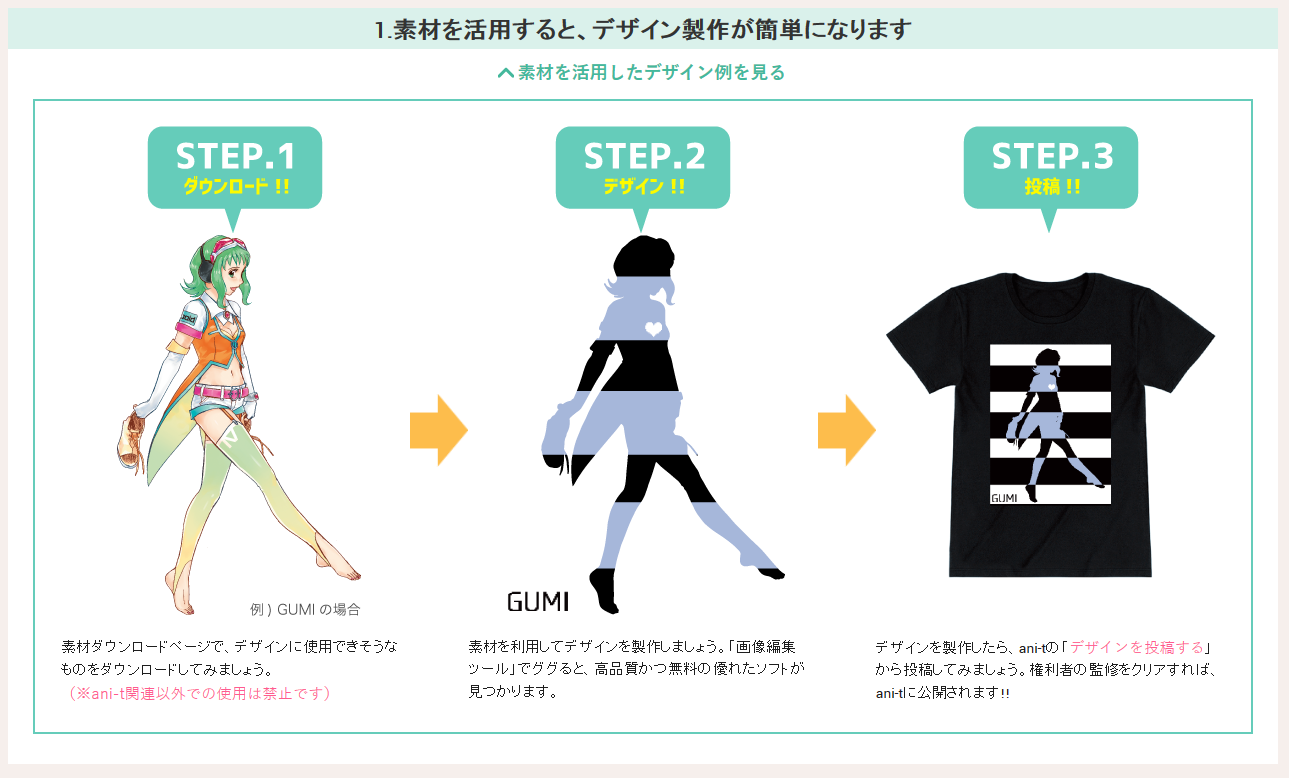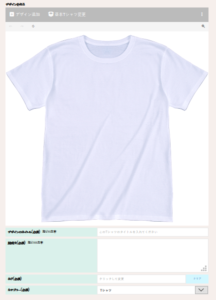 ani-t is an online service in which anyone can create and upload their own T-shirt designs for their favorite anime or VOCALOID character from the provided categories. Have you ever had that dream design that you would love to see get printed onto a T-shirt? With ani-t's simple-to-use creation tool, you can choose the base T-shirt palette, add text, download and use provided images as design material (or create and upload your own), give your magnum opus a name and short description, and submit it for approval!
Once a design is approved, it can be seen and voted on by any registered user; they just need to give any design that they hope to own a "LIKE," and once a design gets enough "LIKEs," ani-t will then create an actual T-shirt out of it! Buyers can choose the size, material, and shirt style that they desire, and have it shipped to them. Furthermore, the original designers will receive 10% of the profit made from purchases of their designs! Only 30 shirts of each design will be made, and they will only be available for 30 days, so buyers have to act fast!
ani-t's homepage can be found here (Japanese).
Their current VOCALOID-related categories are the following:
GUMI only
Yukari only
GUMI and Yukari
Kamui Gackpo
kokone