Freeing has been teasing us with the 1/12 scale Kagamine Rin and Len Swimsuit version figures for quite some time now. We saw a teaser image at Winter WonFes 2016 and then unpainted prototypes at 2016's Summer Wonder Festival. And now, finally, we have the fully painted versions! But that's not all; we also have a release date and prices for the two as well!
The Figures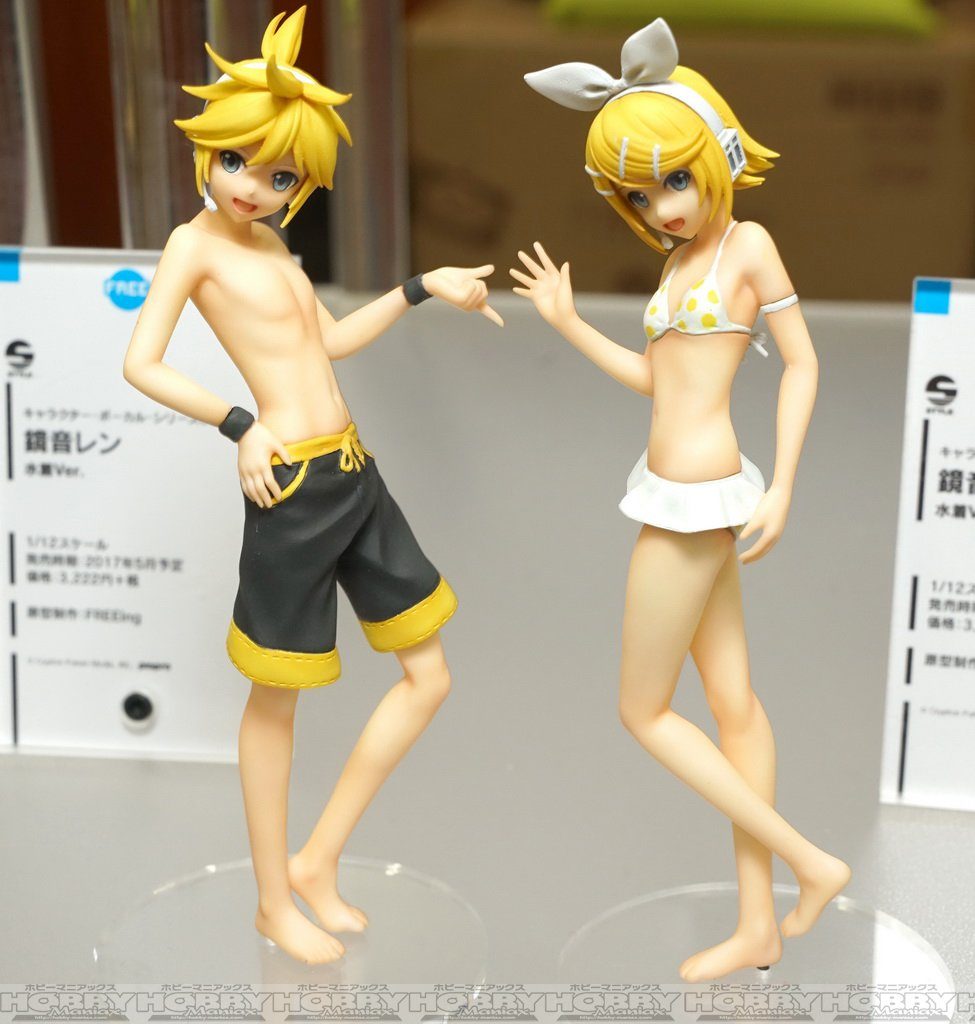 These scale figures are quite a bit smaller than your average scale. Instead of the usual 1/7 or 1/8, these two are a tiny 1/12 scale. You can place them close to the size of an average figma.
However, with this smaller scale comes a smaller price! These 1/12 scale figures are part of the "S-style" series. The "SMALL & STYLISH" series aims to bring high quality figures to people at a reasonable price! Rin and Len will be joining Luka, Miku, and several other characters in this series.
These two will cost fans ¥3,222 JPY each before tax and shipping charges. They're set to release in May of 2017.
If you're a big Kagamine fan but don't have a big budget, these two are definitely for you!
Be sure to follow VNN as we'll be updating fans when pre-orders open. Considering the release date, it should be rather soon!