2017 marks the 10th anniversary of Hatsune Miku's release. In this past decade, we've seen hit after hit with this digital diva.
In March of 2009, Exit Tunes launched the EXIT TUNES PRESENTS VOCALOID compilation series featuring hits from Niconico.
This sixteenth album, Vocalohistory, has a theme of "The History of VOCALOID." The album contains 4 CDs with 60 songs spanning across a decade of Miku's existence. The album art itself features illustrations from 15 albums which some of the included songs appeared on.
This limited run album will have only 3,939 copies so be sure to grab yours while you can! It's set to release March 15th, 2017.
Crossfade
Update: A crossfade with more of the songs has been released! We've updated the track list as well as added the new crossfade below.
Track List (Temporary)
There are currently 54 announced tracks announced across 4 CDs. However, there's word that there will be 60 tracks in total.
And more to come!
Bonuses
 An illustration book featuring art from こみね, CHRIS, さいね, 鈴ノ助, hatsuko, MACCO, RAHWIA, riria009, and wogura.
15 pins featuring artwork from previous EXIT TUNES VOCALOID combination albums. (Artists: かんざきひろ, しめ子, なぎみそ, Nidy-2D-, 左, 三輪士郎, and redjuice.)
15 post cards featuring the same illustrations.
LP-sized Booklet.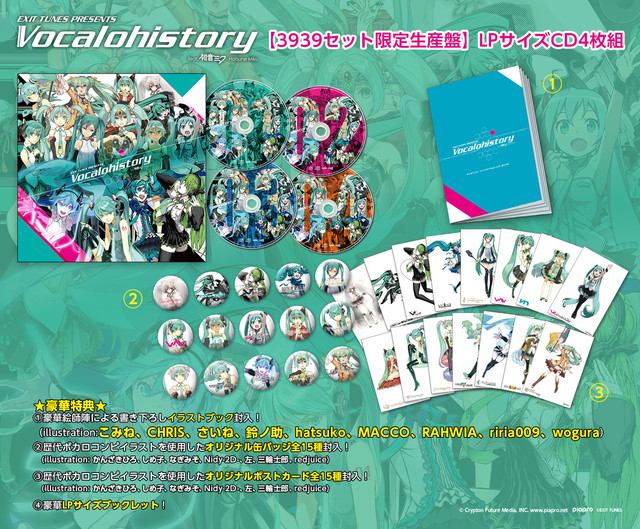 In addition, ordering at these locations will also net you extra bonuses.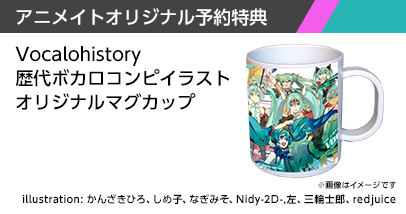 Animate – Special mug with the album art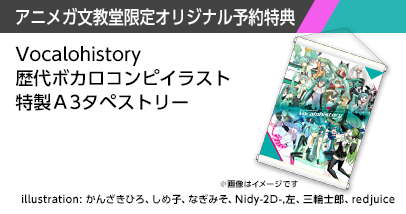 Animega – A3 sized tapestry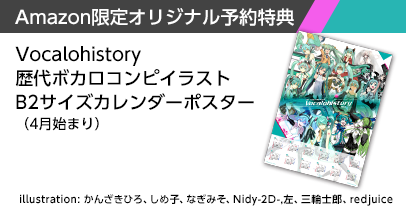 Amazon – B2 Sized Poster (Ships in April)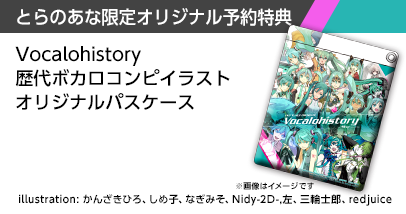 Toranoana– Pass case
Unfortunately, even Amazon Japan is limited to shipping inside of Japan for this particular album. If you want to get any of these bonuses, you'll have to find someone in Japan willing to help you.
Pre-orders & Prices
International Orders
AmiAmi: ¥8,640
CDJapan: ¥8,000
animate: ¥8,000
Japan Only
Animate: ¥8,640
Animega: ¥8,640 
Amazon Japan: ¥8,640
Toranoana
---
Thank you MikuFan.com for providing some of the information used. Be sure to check them out for all your Miku news!