1st Place held a live-stream for IA and ONE's anniversary on Facebook, Bilibli, and NND. The stream was roughly two hours long. You can watch it as of this writing on "IA World Page" until January 31st (JST), however if you don't feel like watching all of it and just want important details, we have you covered!
IA & ONE Collaboration with MMORPG Game Ragnarok
At the moment, we don't have many details about this collaboration aside from it coming in the future.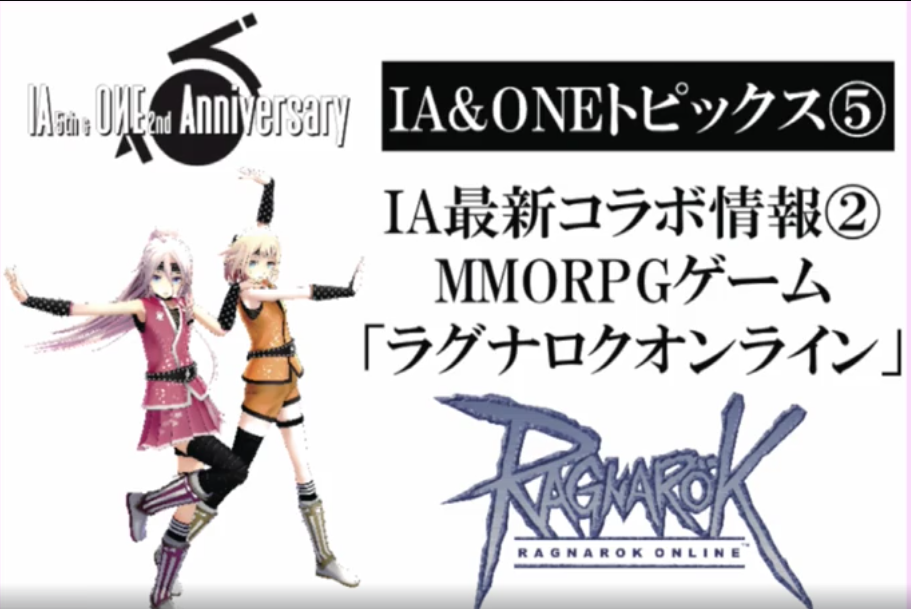 It was previously announced in an interview between VNN and the CEO of 1st Place, Murayama Kumiko, that they were working on an "IA Talk" bank, however we did not have much information at the time. Now, more information was revealed on the stream!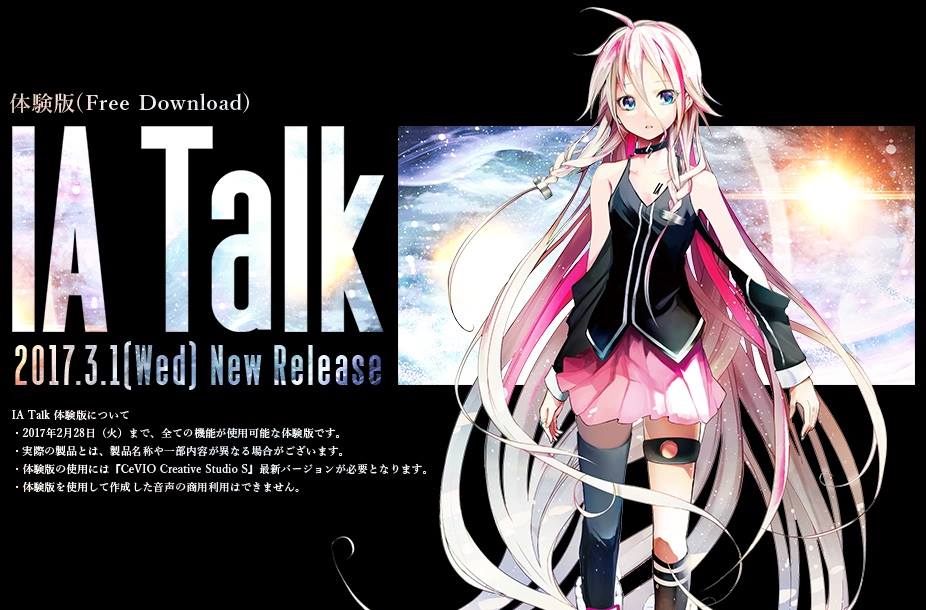 You can download a free trial of her Talk bank on her website until February 28th and she is set to release on March 1st. (The CeVIO software is required to use the Talk bank.)
ONE App
An interactive app featuring ONE is currently in development. It appears as if you can start conversations with her, make schedules, and even make ONE sing for you!
IA Plushie
You can now purchase IA's plushie alongside many other of their anniversary products, such as an IA scarf, IA's 5th anniversary acrylic figure, and ONE's 2nd anniversary acrylic figure. These are all available at 1st Place's Hachimaki Shop (Japanese only). IA's plushie is also available on Omoi's website (EU only).
IA & ONE, AR Live
There was a mini AR live concert during the stream featuring IA & ONE singing and dancing to the following songs!
1st Place has uploaded the new song on their YouTube channel for everyone to enjoy!
IA Live Concert
Two live concerts were announced during the stream. Both will be held on March 24th, 2017, in Melbourne, Australia, and Mexico City!
LINE Stickers
A set of LINE stickers will be available for download as well!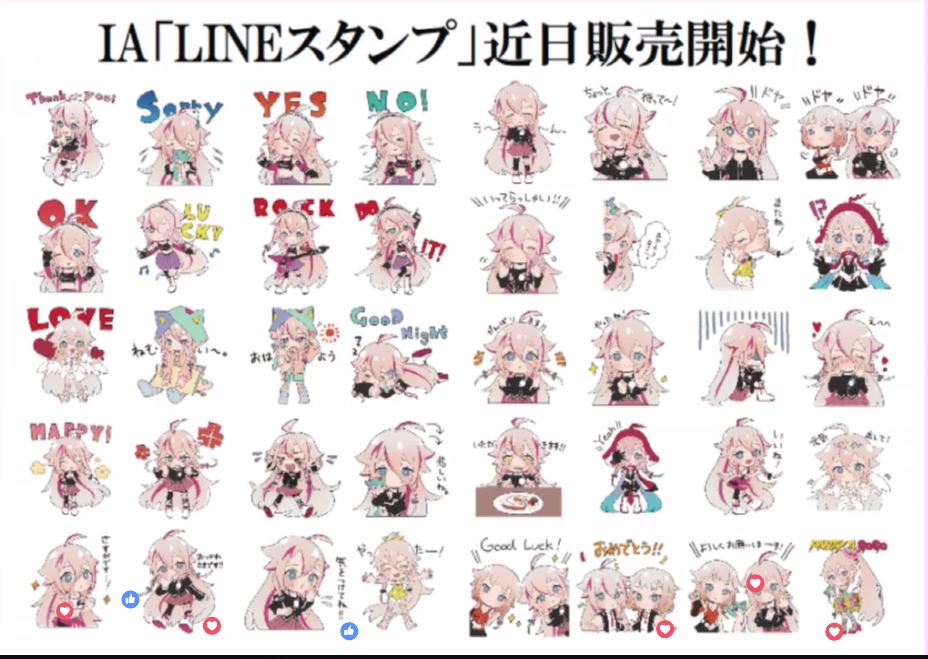 Figures
We were also given a closer look of the upcoming IA and ONE figures. If you have not gotten them yet, they are still available!
You can find more information on the ONE figure here and the IA ROCKS figure here.
Groove Coaster 2
New songs are available on Groove Coaster 2 with IA and ONE!
The Songs
Much More!
Stay tuned to VNN for updates on any of the above!
Links