For fans who remember our previous article about EXIT TUNES PRESENTS Vocaloseasons ~Autumn~, the next installment in the album series has been announced. EXIT TUNES PRESENTS Vocaloseasons feat. Hatsune Miku ~Winter~ is set for release on January 17th, 2018!
The album contains 14 winter-themed songs, and features a wide variety of producers and VOCALOIDs. Read on to find out the full details!
【Vocaloseasons第二弾予約開始!】季節をテーマにしたボカロコンピの第二弾~Winter~の予約がいよいよ開始されました!冬にぴったいなボカロ名曲を聴いて冬を満喫してださい!また、限定セットも是非ご予約を! https://t.co/eUloRmdWlh pic.twitter.com/JNnWbKehFM

— EXIT TUNES ACADEMY (@etajp) November 17, 2017
"Pre-orders for the second installment in the season-themed VOCALOID compilation album series, ~Winter~, are now open! Get your fill of winter by listening to these VOCALOID songs that are perfect for the season! Be sure to pre-order the limited edition set, too! http://vocaloseasons.com"
You can watch the crossfade for the album below on Youtube.
If the video is unavailable in your country, then you can watch it on Niconico here.
Track List (subject to change)
Special Merchandise
All purchases of EXIT TUNES PRESENTS Vocaloseasons ~Winter~ will come with one out of a possible three acrylic keychains (determined at random) featuring illustrations by 賀茂川 (Kamogawa), まご (Mago), and wogura, as well as a set of 515 x 515 mm (about 20 x 20 in) square posters, while supplies last.
Furthermore, each of the Vocaloseasons albums will come with a unique registration ticket. If you manage to purchase all four albums when they are released, and submit each of their tickets along with the survey that comes with the final album, Vocaloseasons ~Summer~, then you will receive a special CD featuring two original songs from 164 and 40mP (otherwise known as the 1640mP duo)!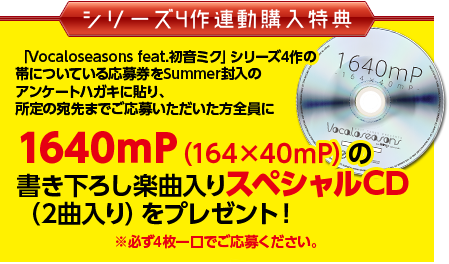 Where to Pre-order
You can pre-order the EXIT TUNES PRESENTS Vocaloseasons ~Winter~ from various stores, including Animate,  Amazon, and many more!
Depending on where you pre-order the album from, you can get additional bonus items or alternate CD jackets.
We have provided a summary of the different versions available below, with links to the sites where you can pre-order them now.
Animate:
Animate has two options available as bonuses for pre-ordering the album: one which comes with an A4 clear file folder, or one which comes with a set of wallpapers for desktop and mobile.
Price: ¥ 2,808 (Approx. 25 USD)
Animega:
At Animega, you can pre-order the album with an alternate CD Jacket A.
Price: ¥2,808 (Approx. 25 USD)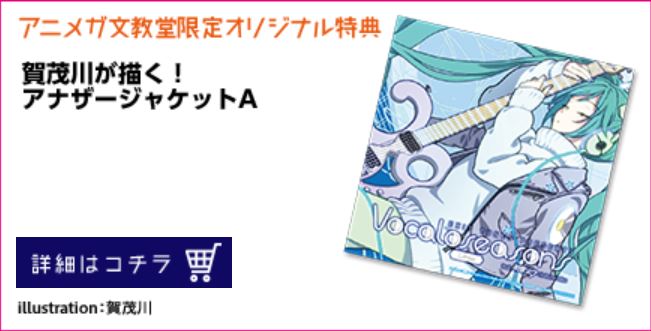 Amazon:
Amazon is offering a 54mm can badge as a bonus item with each pre-order of the album.
Price: ¥ 2,808 (Approx. 25 USD)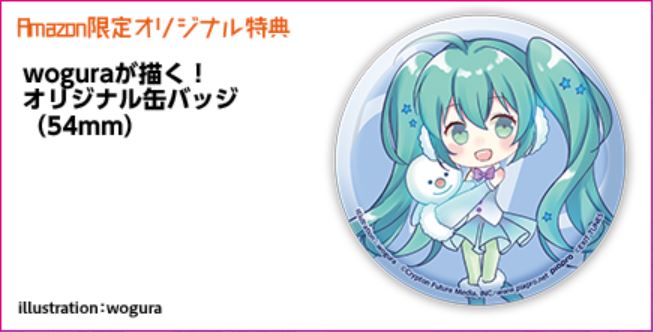 Tower Records:
Tower Records' bonus item is a cute sticker which comes with each pre-order of the album.
Price: ¥ 2,808 (Approx. 25 USD)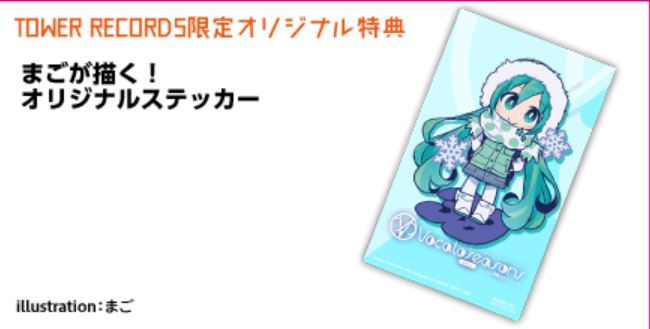 Tsutaya Records:
From Tsutaya Records, you can get a 3-piece bookmark set as a bonus item when you pre-order the album.
Price: ¥ 2,808 (Approx. 25 USD)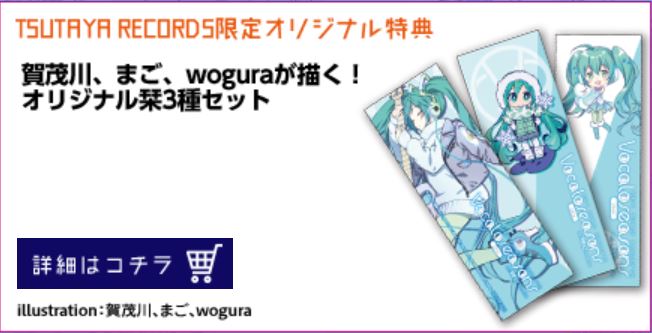 Toranoana:
At Toranoana, you can get another alternate CD jacket for the album, CD Jacket B.
Price: ¥ 2,600 + Tax (Approx. 23 USD)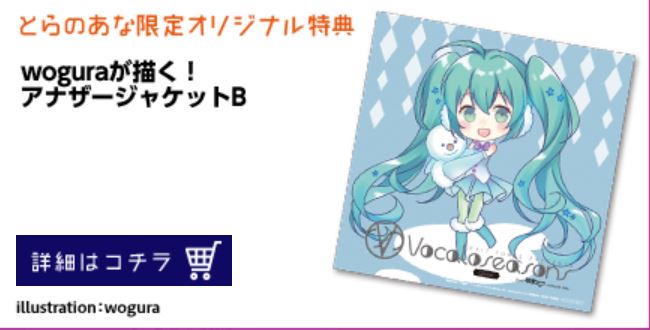 NEOWING:
NEOWING is offering a CD jacket-sized sticker with each pre-order of the album from their website.
Price: ¥ 2,600 + Tax (Approx. 23 USD)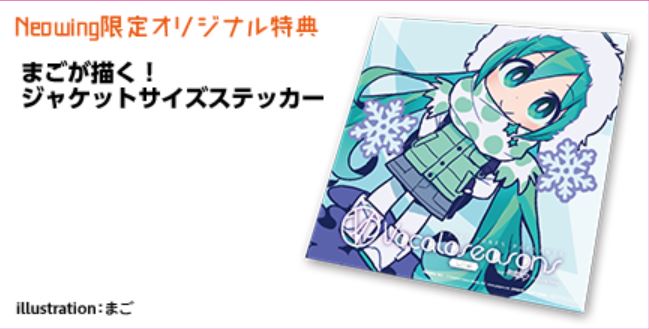 Potune:
Last but not least, Potune is offering a special goods set with the EXIT TUNES PRESENTS Vocaloseasons ~Winter~ album, which contains the following:
Random acrylic keychain
CD jacket illustration
IC card sticker of the jacket illustration
3-piece postcard set
*Items included in the special goods set are subject to change
*Special goods set is available on a while-supplies-last basis
*Special goods set is not for resale
Price: ¥ 4,298 (Approx. 38 USD)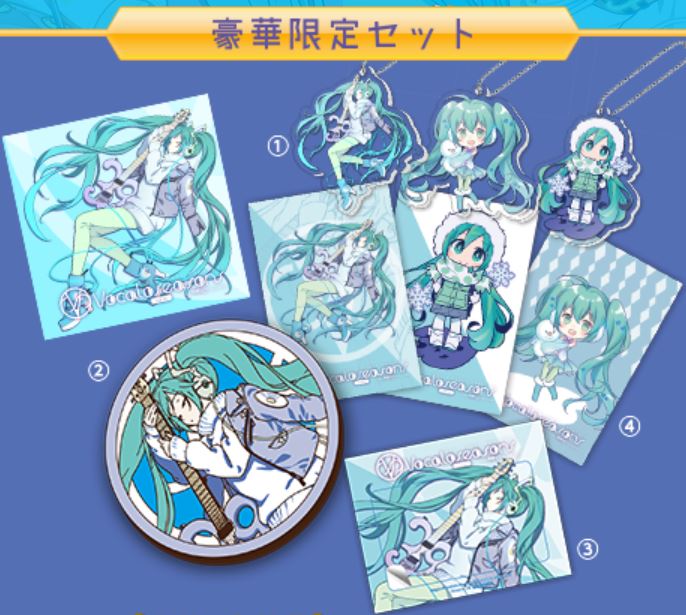 CD Japan
No bonus
Price: ¥ 2,600 ($23.39 USD)
Information Source