Fan Forge has partnered with Crypton Future Media again and will be announcing a new merchandise design challenge to celebrate the US & Canada tour for MIKU EXPO 2020!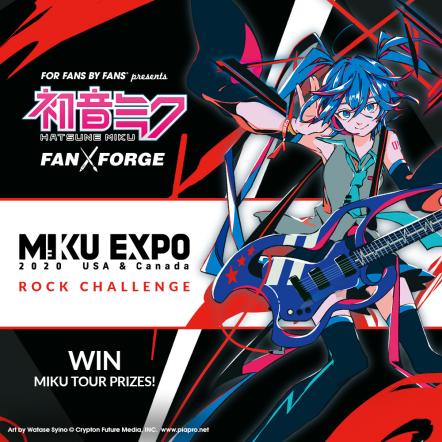 Contest Details
Launch Date: January 9th, 2020
Deadline: February 10th, 2020
Design Theme: ROCK!
Now this theme is vaguely similar to the "CYBERPUNK" theme of Miku Expo 2020 Europe. However, this allows competitors to really put their imagination to work! What will your interpretation of Miku's "ROCK" be?
Prizes:
Two tickets to any MIKU EXPO 2020 USA & CANADA Show (Travel Not Included) – OR – A 5-Item Tour Goods Present Package
Two runners up will receive a Special Miku Tour Goods Package!
Furthermore, all selected designs will receive a commission on every sale of their work! So even if your design doesn't quite hit first place, you'll still be able to put your design out there and reap the rewards!

Sources
Are you going to enter the contest? Or will you be supporting it from the outside? Best of luck to those of you who enter, and be sure to support the creators if you don't!
The official page for the contest is here!

Fan Forge can be found on Twitter, Facebook and their official website!
Hatsune Miku is on Facebook (English and Japanese), Twitter (English and Japanese), Youtube and Weibo!