VOCALOID company Gynoid launched its official store! Japanese fans of Gynoid's VOCALOIDs can buy "hard to find" products via their site!
The site features all sorts of products, from keychains, pins and acrylic stands all the way to official VOCALOID products!
Voice Libraries
What's most interesting is that the store sells current iterations of their VOCALOID characters. That means you can purchase V4 flower, MEIKA Hime and Mikoto, as well as Xin Hua's V4 Chinese and Japanese voicebanks!
Not only that, but Gynoid Talk is also featured; MEIKA Hime and Mikoto's libraries are available to purchase.
In addition, they also sell voice packs for flower. These feature a number of different vocal clips for music and spoken commentary.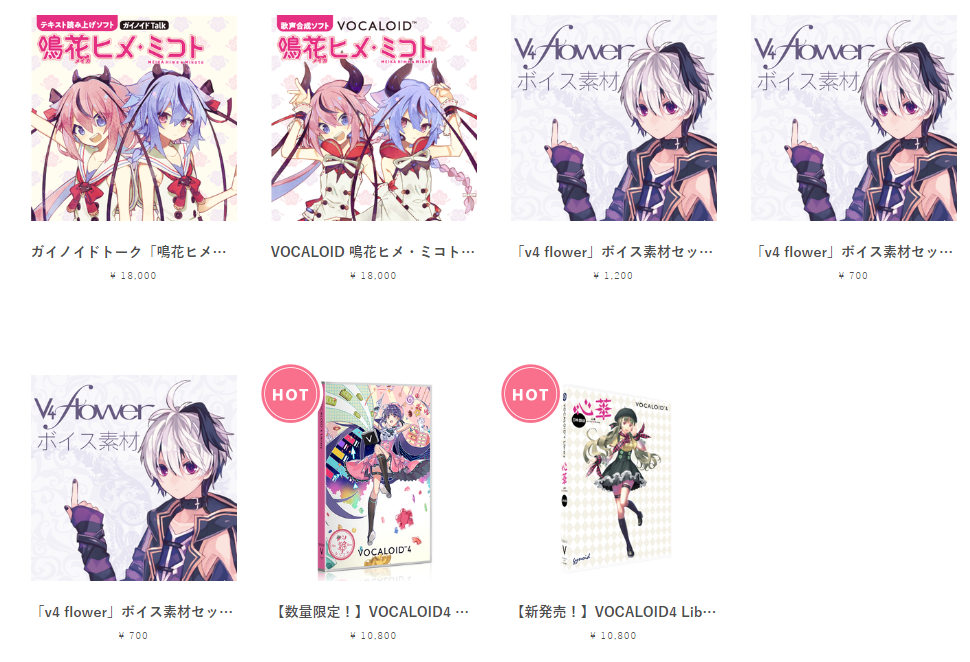 MEIKA Hime and Mikoto's VOCALOID and Gynoid Talk libraries are sold at ¥18,000 JPY.
Xin Hua V4 Chinese and Japanese voicebanks are ¥10,800 JPY each.
It should be noted that Xin Hua's libraries are limited quantity; once they're gone, they're gone!
Currently, V4 flower's voice packs are priced between ¥700 and ¥1,200 JPY, respectively. There has been speculation that flower's VOCALOID4 voicebank will be made available, soon!
Not only that, but Gynoid teased a potential Gynoid Talk voicebank for flower in the near future!
However, updates have been few and far between on the new flower library. We'll keep you posted when more news comes out!
Beyond the voice libraries, their other products are all about their VOCALOID girls!
VOCALOID Merchandise
For example, they have cute pins, badges and stickers that feature Hime, Mikoto and flower.

Finally, the Gynoid Store has begun to sell apparel! Their highlight product is v flower's DJ NIGHT t shirt!
This shirt is priced at ¥3,500 JPY. It is only available in S, M, L and XL sizes.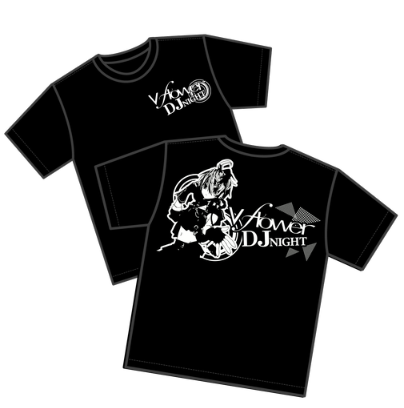 Furthermore, it should be noted that the DJ NIGHT shirt is based off flower's special design! This different style outfit is a callback to her DJ Live Event in Ebisu Creato, Shibuya. So, if you're curious about the event, find more information about it here!
Unfortunately for fans outside of Japan, the store is currently limited to Gynoid's home country. So if you're looking to get your hands on some of these products, a forwarding service may be required!
Otherwise, this is a great opportunity to show your love and support for some of your favorite virtual girls!
Sources
There's all sorts of cute new merchandise on the Gynoid Store! So, if you haven't checked it out yet, now's your chance!
Which products do you want to buy the most? Let us know in the comments!
Gynoid Store is located here!
Gynoid, Co. is on Twitter and their official website!