As previously mentioned, the newest Hatsune Miku 10th merchandise is none other than computer glasses! While these beautiful frames are set to be available in Japan via Washi Optical's online shop, international sales were questionable. Until now! Tokyo Otaku Mode confirmed that they'll be selling the Hatsune Miku 10th Anniversary Computer Glasses Set! In addition, they'll be the exclusive international vendor for the glasses. Unfortunately, it's unknown at this time if the glasses will be available separately as well.
About the Set
The glasses set comes with 5 different glasses based on the different Crypton VOCALOID designs: Miku V4X, Kagamine Rin and Len, Megurine Luka, KAITO V3, and MEIKO V3. While the Miku V4X glasses were released previously, they've been remodeled slightly just for Miku's 10th. In addition to the "01" logo on the temple tips, the Miku 10th Logo is printed on them as well. All of the other glasses are brand new and quite beautiful!
This set includes:
All 5 of the mentioned PC glasses
5 small glasses cloths, each with a different design by 一斗まる (Ittomaru)
Large 10th Anniversary Glasses Cloth
Special carrying case with removable interior padding, made by ARMOR
Storage case for all the glasses
The Glasses
Tokyo Otaku Mode provided a press release with more information on the glasses!
For more pictures of each pair of glasses, please see our previous article.
Materials: acetate (frames), plastic (lenses – CR39 blue light-cutting lenses)
Dimensions (lens diameter/bridge width/temple length):
Miku: 54/17/137
Luka: 51/17/140
Rin/Len: 50/18/138
KAITO: 55/17/140
MEIKO: 51/17/139
The Cloths
Character Cloths: 150 x 150 mm | 5.9" x 5.9"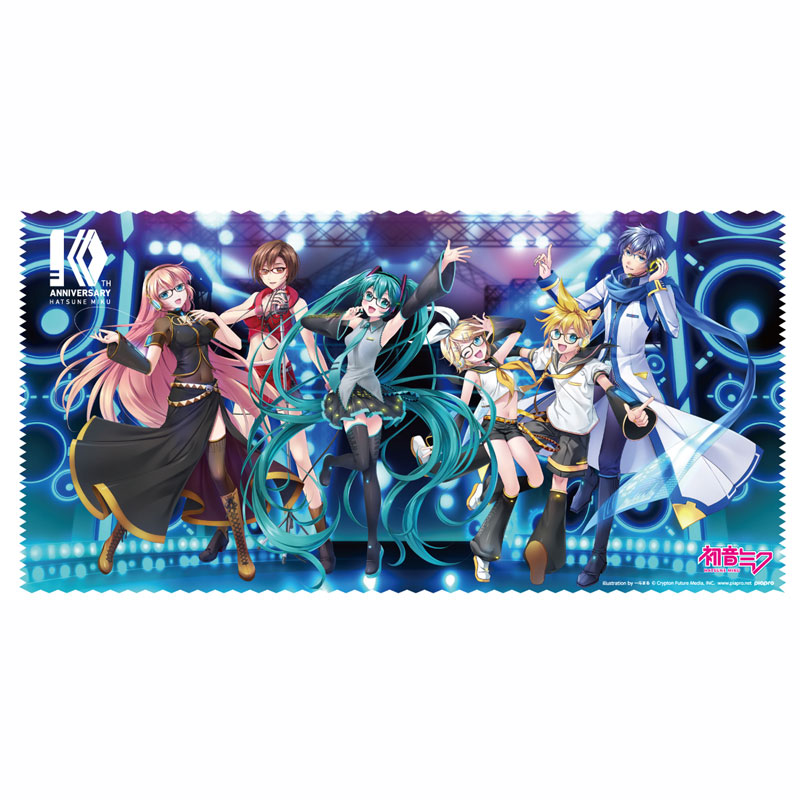 Large Cloth: 440 x 220 mm | 17.3" x 8.7"
The Storage Case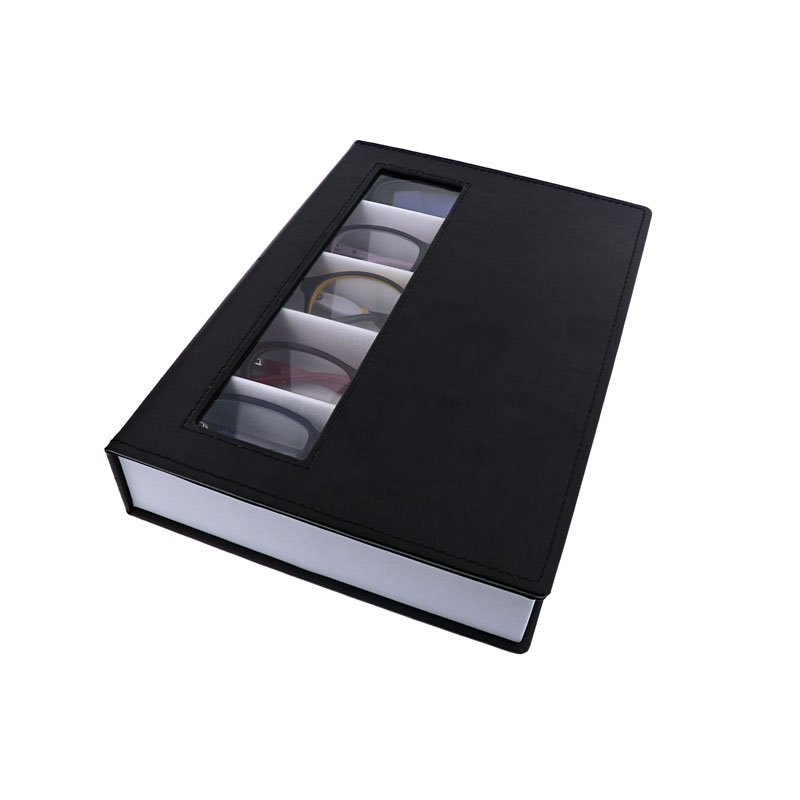 Material: Polyurethane (synthetic leather)
Dimensions:
External: 48 x 175 x 254 mm | 1.9" x 6.9" x 10"
Internal: 34 x 164 x 240 mm | 1.3" x 6.5" x 9.4"
The Carrying Case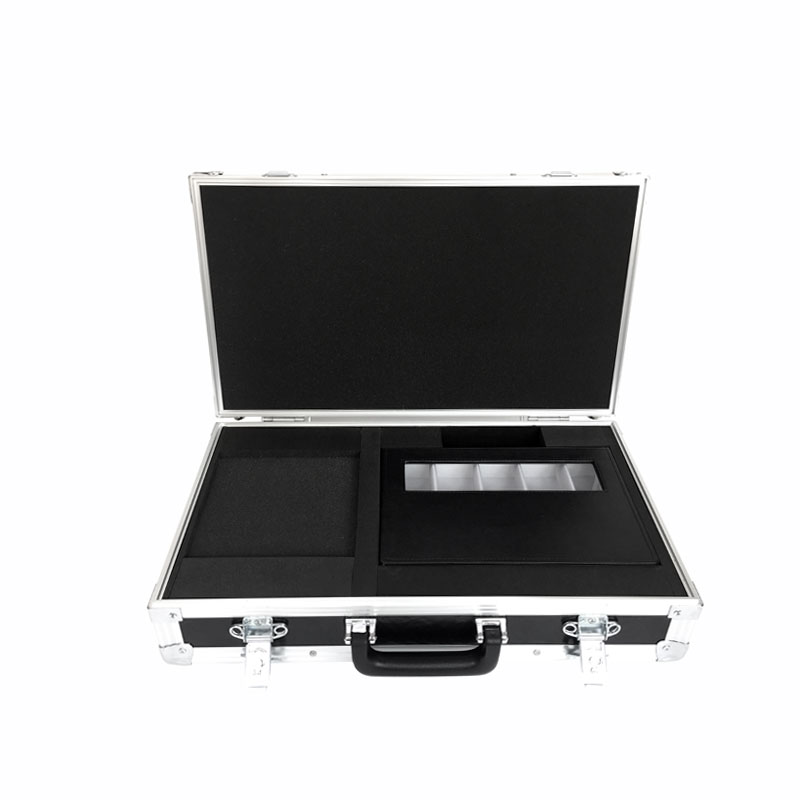 Custom Armor case
Dimensions: 440 x 271 x 117 mm | 17.3" x 10.7" x 4.6"
Weight (approx.): 3.7 kg | 8.2 lbs
Features removable inner sponge
How to Order
Pre-orders for the set open up on August 21st at 12 noon JST. Be sure to grab this set because it's limited worldwide to 39 units! The set will cost fans $1050.99 USD and is set to ship in October 2017.
Come August 21st, you'll be able to pre-order though the link below.
And if you don't want to wait and don't mind proxy fees, CDJapan is offering to act as a proxy for the glasses set as well! Of course, you can likely get many other proxies to help you out, too.
->Pre-Order From CDJapan Here<–
Unfortunately, it seems they don't have the individual glasses available. You'll have to find a different proxy if you don't want the whole set.
More Information
As always, stay tuned to VNN for more updates!