Hatsune Miku and the rest of the most popular virtual singers are coming to ALICE with an amazing new show!
According to an announcement made on Twitter by Hatsune Miku's official English account, the popular virtual singer will feature in a performance alongside other singers on Crash Fever.
Details on the upcoming show will be coming very soon according to what was said in the report so expect to hear from them anytime now!
Official Artwork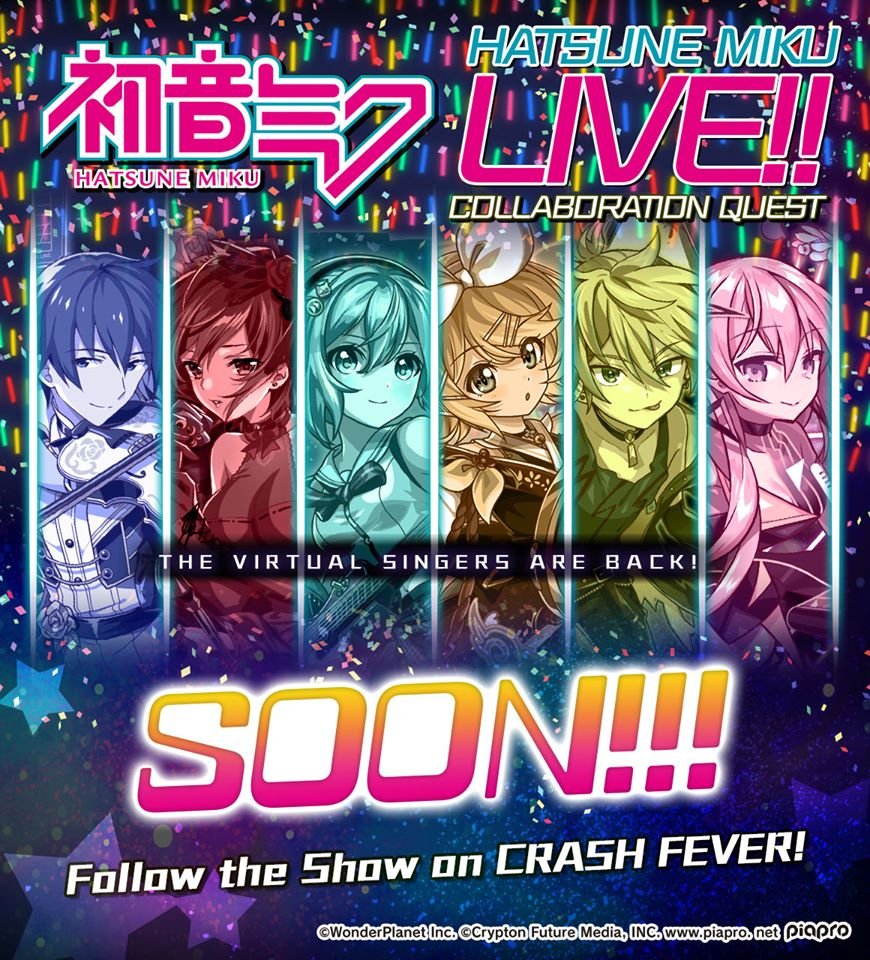 Take a gander above at the official artwork released on Crash Fever's Instagram. Let us what you think in the comments!
Make sure to stay tuned to VNN for more information on this amazing show as we'll make sure you know right away when and how to watch it!
Sources
Hatsune Miku's Official Twitter (EN)