It is finally time for all the Hatsune Miku fans to gather around the diva's most important event: Magical Mirai 2019! We finally get to see her main visual, design and even listen to this edition's theme song!
Main Visual & Design
Something we always look forward to is what will Miku wear for this eagerly awaited event, and of course we got a new design this year as well!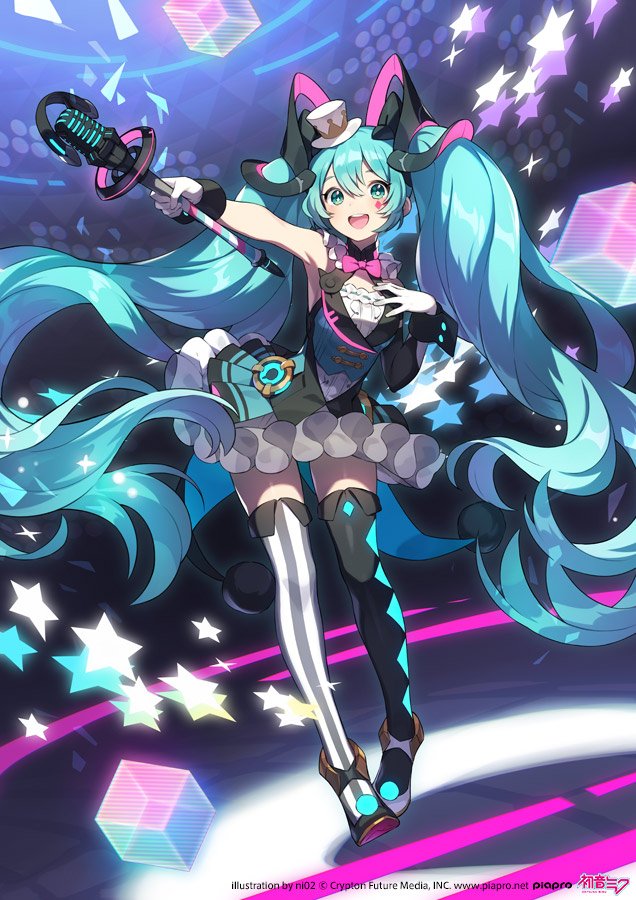 Following an extraordinary magician-like theme, this year Miku decides to enchant us with her adorable  "Future Circus" theme, thanks to ni02's awesome illustration!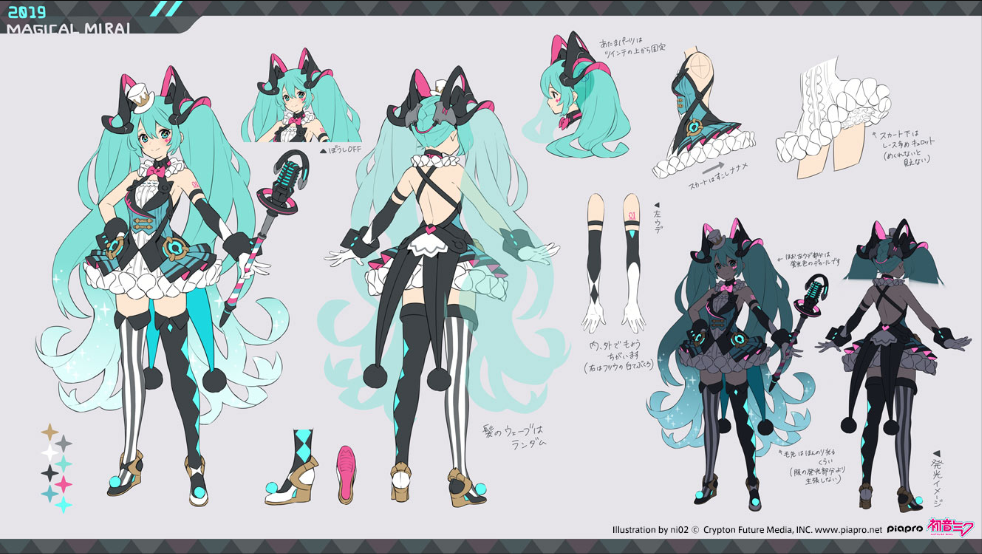 With such a marvelous and detailed outfit, her live surely looks promising so far, isn't it?
Theme Song
Last but not least, thanks to Magical Mirai's commercial, we get a glimpse of the theme song of the event as well. This year is Wada Takeaki (KurageP)'s turn to bless us with their musical skills, by offering us the song "Bless Your Breath"! You can listen to it for a bit in the video below!
Cannot wait for its full version, and you guys?
Sources
The Magical Mirai 2019 will surely bring us more joy once more, and this waiting for more details makes our hype raise even higher!
Stay with us on VNN to not lose any update about it!
Magical Mirai 2019 official Website
Magical Mirai on Twitter
Hatsune Miku Facebook Page
Hatsune Miku on Twitter