Are you in hype for Hatsune Miku's Magical Mirai 2019? Because there are so many activities that will take place there, and we got so many details about it!
Hatsune Miku: Magical Mirai 2019 Special Live in Tokyo Details!
Those Miku fans that wanted to attend the Special Live in Tokyo can now rejoice, as Crypton Future Media finally gave us more details about Tokyo's event!
It will be held on a span of time of two days, each with a different cast on artists and producers!
Day 1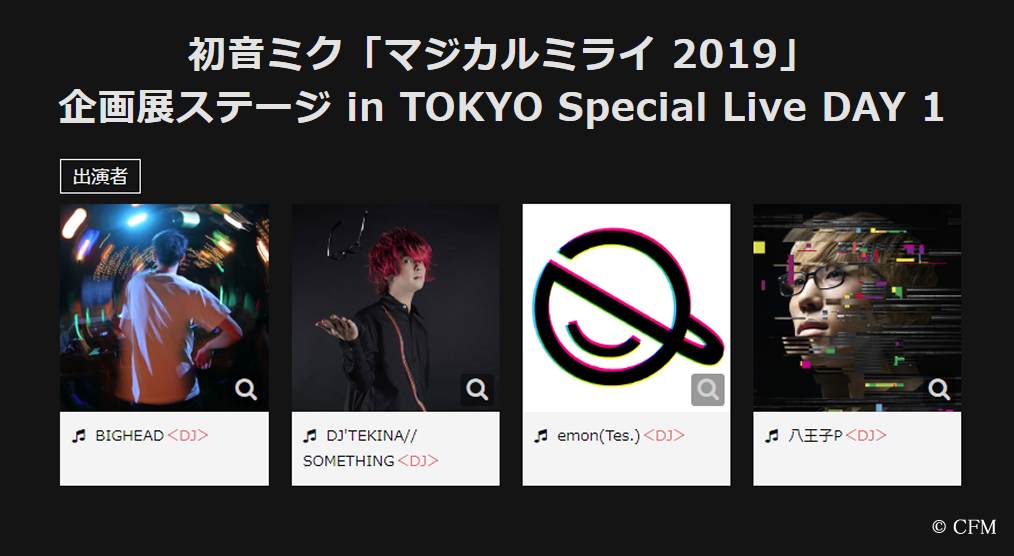 On the first day you will be entertained by four amazing producers you may know very well: BIGHEAD, Yuyoyuppe (DJTEKINA/SOMETHING), emon(Tes.) and HachiojiP
Location: Makuhari Messe International Exhibition Hall 1-8\
Date and Time: August 30th 2019. Doors open at 7PM JST, while the show begins half an hour later.
Day 2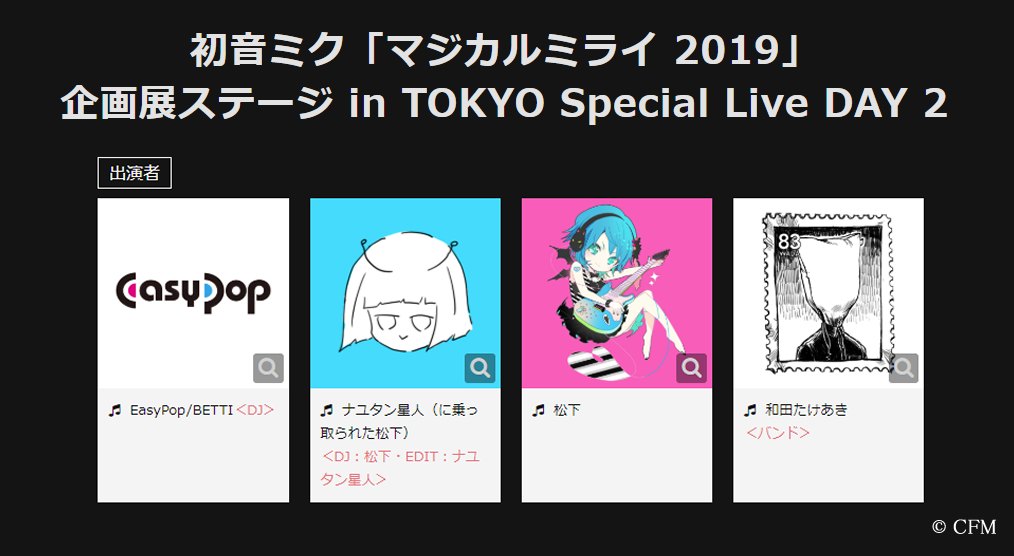 Another day brings another producer cast! You will love this live event as much as the previous day's one, guaranteed! Performers this time will be: EasyPop (BETTI), NayutalieN, Matsushita and KurageP (Wada Takeaki)
Location: Makuhari Messe International Exhibition Hall 1-8
Date and Time: August 31th 2019. Doors open at 7PM JST, while the show begins half an hour later.
Ticket Details
Tickets are priced 2.000 JPY and applications for them will open on June 17th at 12PM JST, until June 26th at 11:59PM JST.
Did we spark your interest? Check this page to get yours!
We Love You, Megurine Luka!
Next, we have a little celebration for Megurine Luka's birthday!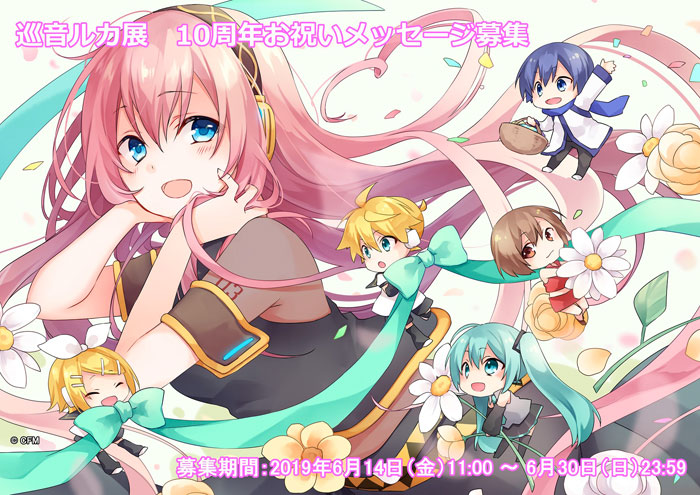 Fans will be able to send a message for her via Twitter, using the hashtag "#巡音ルカ展". Make sure to follow Magical Mirai's Twitter account, as it is one of the requirements to get selected by them!
You can send your messages starting from now until June 30th at 11:59PM JST!
Only one message per person is allowed and your message must not exceed 130 characters (hashtag excluded)!
They will choose their favorite messages from Twitter and show them off at Megurine Luka's 10th anniversary exhibition during Magical Mirai 2019!
KarenT Giveaway & Song Recommendation!
KarenT of couldn't would have some activities as well and, in their case, it's a giveaway through song recommendations!
🎁プレゼント企画🎁#おすすめのKARENT配信曲 を紹介して豪華プレゼントを当てよう!
1⃣まずはこのアカウントをフォロー
2⃣①作品をおすすめする理由②希望プレゼント③KARENT( https://t.co/hwvpgXxdRX )の作品ページURLを記載し「 #おすすめのKARENT配信曲 」をつけてツイート! #マジカルミライ2019 pic.twitter.com/cbCgTPnW4a

— KARENT (@KarenT_Crypton) June 14, 2019
By entering this activity you will be able to Win some albums signed by very specific producers! Here is the translated list:
Each option will only have 4 different winners!
How to Enter
Joining this give away is very simple! Here's a step-by-step guide:
Follow KarenT's official Twitter account (This step is fundamental, as they will DM each winner, so don't unfollow them!);
Write a Tweet recommending a certain song or album from KarenT, making sure to link it on the tweet and using the "#おすすめのKARENT配信曲" hashtag.
Specify the letter of the prize you want to receive near the hashtag mentioned above.
Here below you can find an example of how the tweet should be composed:
Reason you are recommending this song;
Letter of the prize option you wish to get;
Hashtag of the giveway
Link of the song (shared directly from KarenT)
There is no limits on how many Tweets you can make, as long as the song and subject is different! Your comments may get used during Magical Mirai 2019's exhibition!
You can join the giveaway until June 30th at 11:59PM JST. Prizes will be delivered around September 2019!
Megurine Luka's 10th Anniversary Theme Song
Just like the Kagamines, Luka got a marvelous theme song that will be performed during Magical Mirai 2019!
This song was composed by EasyPop and is a marvelous duet featuring both of Megurine Luka and Hatsune Miku. Its title is "Jump for Joy" and entertain us not only with its music, but also with a cute video made by Nate with Omutatsu's illustrations!
This song will be featured  on Hatsune Miku: Magical Mirai 2019's official album! Pre-orders are open so you might check it out!
Sources
Today surely was a big day for news and updates about Magical Mirai 2019! We will probably see even more so stay tuned with us on VNN!
Hatsune Miku is on Facebook (English and Japanese), Twitter (English and Japanese), Youtube and Weibo
Don't forget to also check out Magical Mirai 2019's official website and Twitter!
You can find KarenT on Youtube, Twitter and their official website!
Hatsune Miku Official Blog's Press Release