Were you looking forward the new Washin Palette x Hatsune Miku PC glasses we showed you on our Facebook page? Well, them both will finally be up for pre-order on July 7th for any Miku fan's heart content!
Helping Your Eyes in a Hatsune Miku Fashion!
This is actually not the first time we see Hatsune Miku-themed glasses from this company, in fact even her friends had their own version in sale! However, those two PC glasses different type of frame and rims! Let's check them out together!
Hatsune Miku PC Glasses Miku-003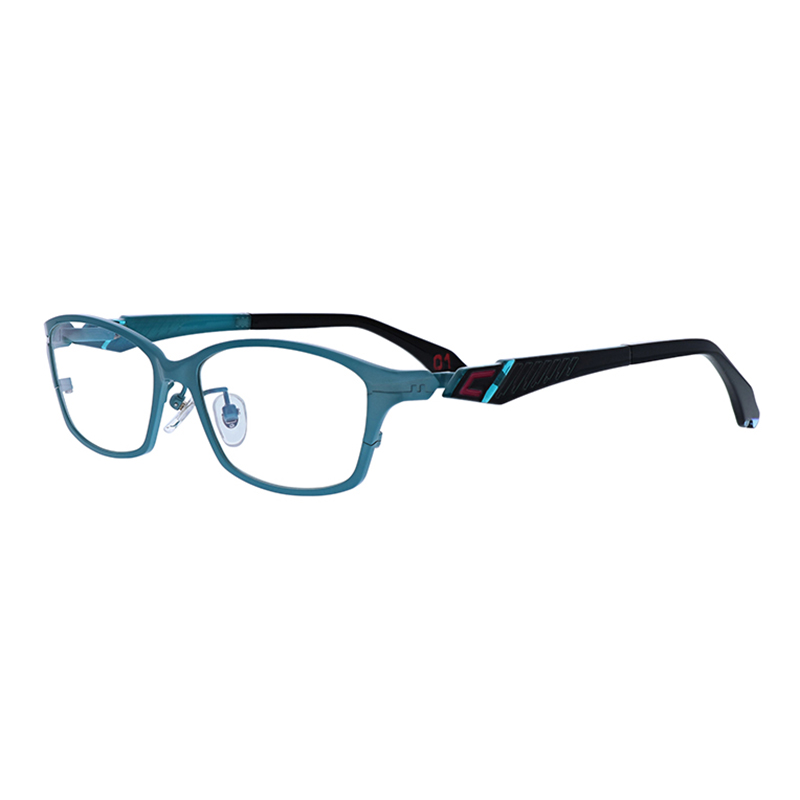 Let's begin with the Miku-003 model! This pair of glasses feature a metal frame in a full rim and are based off of our favorite virtual diva's design.
Aside from the color palette resembling Miku's peculiar one, we find other little details referring to her, such as  her boots's design on the temples and her signature "01" mark engraved on its right temple tip. Those glasses come with blue ray cut lens, are unisex and are particularly comfy for gaming sessions.
You can also change their lens with degree ones if you wish to!
This item is priced 16,092 JPY, and you can find them here!
Hatsune Miku PC Glasses Miku-004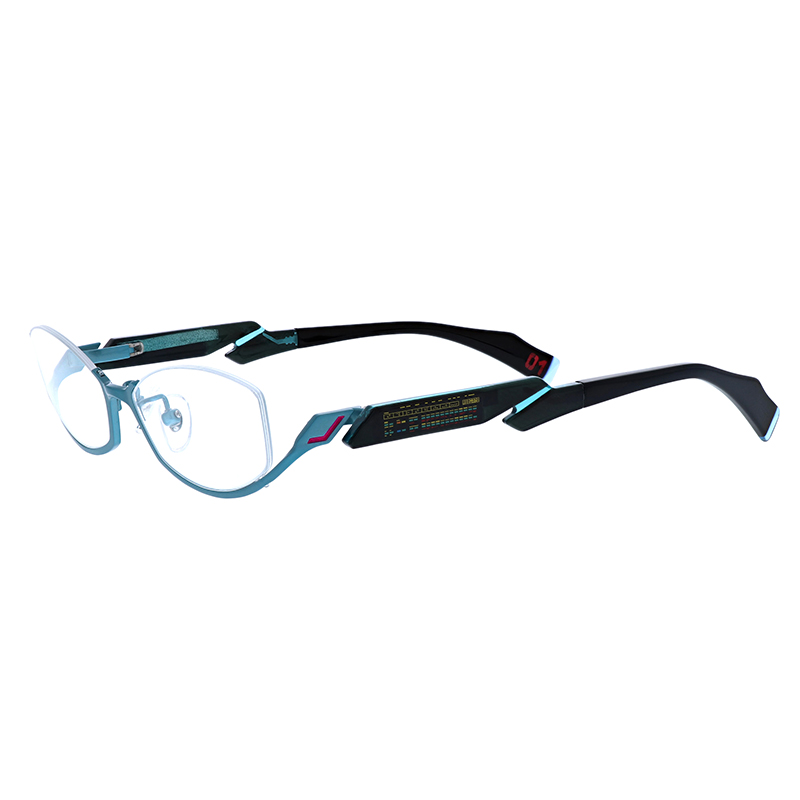 Next we have the Miku-004 model, which resembles Miku's unique arm sleeves designs, but features a metal frame with an under rim instead.
Being an unisex product and featuring blue ray cut lens just like the previous one, this glasses are a valid alternative to everyone that prefers under rim designs for their glasses!
Those are priced 16,092 JPY. You can find them here!
Bonus Pre-order
But there is more! Since those are limited items at the moment, those customers that pre-ordered them from this first batch will also get a steel can and a glass cloth featuring an illustration drawn by Yunkel, alongside a little bag case as well!
Those extra items are exclusive to pre-orders and, even though we don't have a sample picture yet, we advise you to grab your glasses as fast as you can!
There are not much more details about the delivery time, but keep an eye on VNN to never lose any update!
Hatsune Miku is on Facebook (English and Japanese), Twitter (English and Japanese), Youtube and Weibo
You can find Washin Palette on Twitter and their official web store!