It was not long ago that Piapro and SEGA Prize held a new design contest for Miku, in search for a new prize figure idea to produce. Now they revealed the winning design for this project and is absolutely stunning!
Winner and Runner-ups
Following the the theme of "Ribbon x Heart" at its finest, the winning design they chose for their prize figure was made by Heiwa! Congratulation for your design, we cannot wait to see it alive as a prize figure!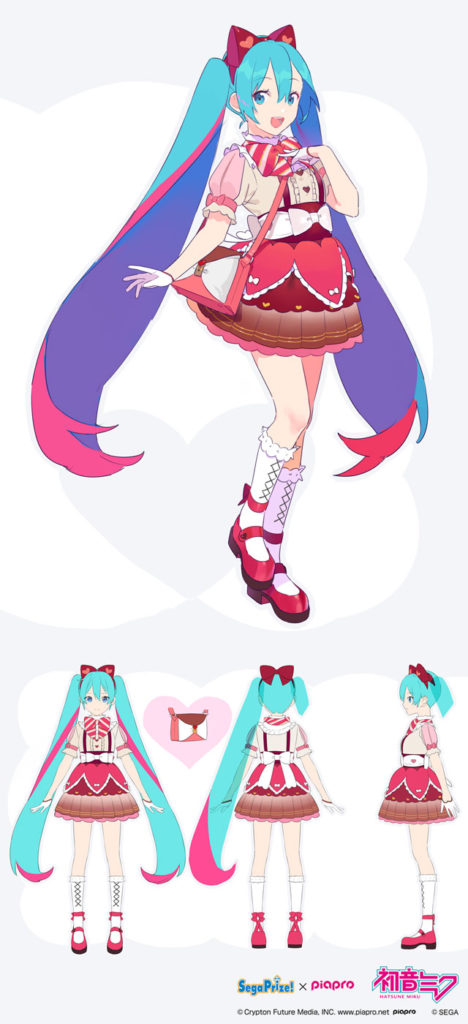 Such an awesome design will surely delight our needs for a more cutesy-looking outfit in our collection!
But we also have to mention the runner-ups that were picked up, as they also propose some awesome ideas, and got a small honorific section in the contest's result page!
Adorable isn't it? Miku fits those designs perfectly, so we couldn't help but get excited by them as well! You can have a better look of them on the contest result page. Don't forget to congratulate to the artists as well, of course!
Source
All of your designs and pose ideas were absolutely awesome, thank you so much for joining the contest and showing us your talent! Now, let's wait together for this Prize Figure they promised us, it'll look absolutely awesome!
Stay tuned with us on VNN for more news and update from this Virtual Singers world!
Hatsune Miku on Twitter
Sega Prize on Twitter
Contest Result Page