There was some rumors in the air about Hatsune Miku: Magical Mirai 2019 official album to be announced very soon, but it is now confirmed!
Tracklist
This album announce literally came out of the blue, but is surely approaciated by Miku's fans very dearly! You can find its introduction video below!
As you can se we got no preview for any of the featured songs, but thanks to Magical Mirai's website we have a full tracklist!
DISC 1
DISC 2
Bless Your Breath / KurageP feat. Hatsune Miku [Music Video]
Jump for Joy / EasyPop feat. Megurine Luka、Hatsune Miku [Music Video]
With such an amazing cast of songs and producer we really cannot wait for this album to release!
Bonus Pre-Order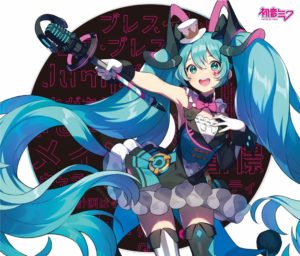 This album will obviously be available via numerous stores and, for each of them, there is a bonus pre-order exclusive for the retailer you chose! All of them feature some adorable illustrations by Honwa. Let's check them out together!
UPDATED LIST:
Currently missing: Coach & Four
You can also find it on CDJapan for the same price. It seems to also include a sticker similar to Neowing's one as bonus pre-order. Click here to pre-order it from there!
Release date is scheduled for July 10th, 2019!
Sources
Stay tuned with us on VNN for any further informations about this album and all your favorite Virtual Singers!
Magical Mirai 2019 Website
Album Web Page
Official Twitter Account