Niconico Chokaigi 2019 is approaching very fast, and with that, many fans will have the chance to visit Crypton Future Media's booth during the event! Many of their activities have been teased in the past days, but lets have a recap together with some extra details!
Mascots' Welcome!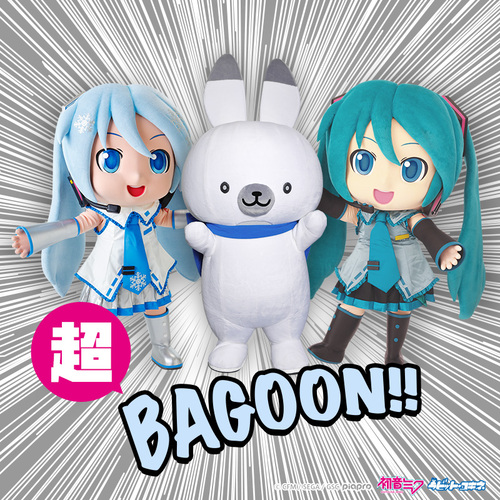 At certain hours of the day, you will have the chance to get a very special welcome from three of Piapro's most beloved mascots: Mikudayo, Snow Mikudayo and the adorable Rabbit Yukine. They will appear at very specific hours on both Chokaigi's event days and will entertain their booth's guests for about twelve minutes. Below you can find their schedule:
April 27th: 11:30 / 15:00 / 17:00
April 28th: 11:30 / 14:00 / 16:00
Times are in JST.
Exclusively for this encounter, BUGHEAD offered a new version of their song "DAYO"!
If you always wanted to take a photo with them, you should totally pay Crypton Future Media a visit!
Novelty Gifts
When visiting their booth, there will be some very special gifts for everyone, especially for Rabbit Yukine and Megurine Luka fans!
If you follow Yukine's Twitter account, and show the staff proof you are a follower, you will get a very special Sticker featuring our little winter pet!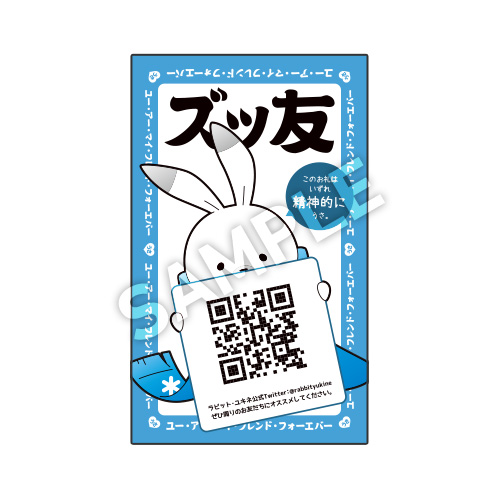 This sticker is card size, this means you can put it almost everywhere!
Megurine Luka fans, instead, will have a lot more material to go through!
To be more precise, there will be ten different hidden illustrations of Megurine Luka at their venue. If you manage to take a photo of them al you will receive a Sketchbook featuring their pink-haired diva on its cover!
Don't forget that by answering their questionnaire! You will also get a Clear File featuring Luka as previously announced!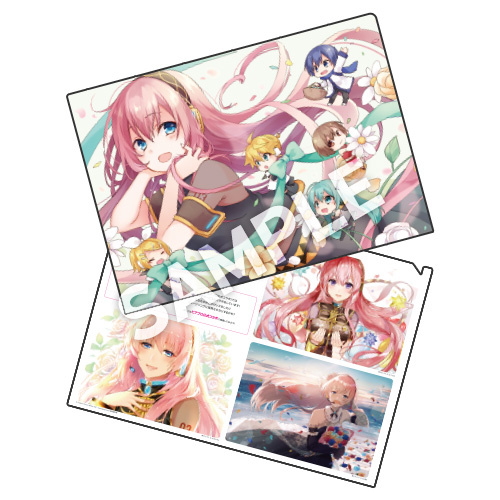 All of the goods are limited and will probably end pretty soon, so you need to be really fast to grab them!
Magical Mirai 2019 Song Contest
In honor of Miku's most important upcoming event, Magical Mirai 2019's song contest results will also become a topic at their venue. They will show the results on the bigger screen and deliver tge comments of this year's winning producer: Shinra!
Did you miss the contest's result? Catch up with our article by clicking here!
Life-size Magical Mirai 2018 Miku Comes Back!
All of the fans that loved Miku's Magical Mirai 2018 design, made by Mika Pikazo, will get to see its life-size statue once more!
Cho Kabuki 2019 Gets More Details!
Alongside Cho Kabuki 2019's marvelous main visual, that got revealed only recently, there are some news about the event itself as well!

Kabuki's lovers will be happy to know that they will be holding a very special fast pre-sale for their Super Kabuki event at Minamiza in August!
This special pre-sale will be held at Makuhari Messe's Makuhari Messe Event Hall's Main Lobby at the 2nd Floor
There is no better chance to buy your tickets for the event, after all!
Hatsune Miku's PC Room with TSUKUMO and Thermaltek
We introduced this collaboration in ne of our previous articles, but we can now fully confirm it thanks to Piapro's blog!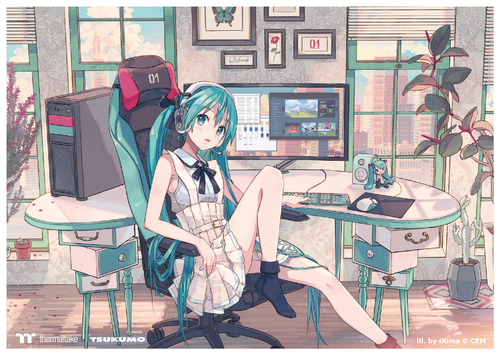 This awesome Hatsune Miku main visual made by iXima for the collaboration will be featured in a promotional video, having lumo's song "NetTirnanog" as background music.  Of course, don't forget about the novelty gifts they plan to give at their booth!
Collaboration with JAL
Last but not least, we have Miku's collaboration with Japanese Airlines!
We couldn't forget about this collaboration, not when it shows of a perfect combination a TDA Miku model and background theme song. This tune, composed by Hyadain and titled "1-Femto no Oozora" will be the theme song of their Cho Odottemita Off 2019 contest!
Man artists collaborated to bring this video to life, and here are the credits to all of them!
Thanks to each of them for such a perfect video!
Cho Odottemita Off 2019 We Page
Source
While this event approaches more each day, remember to stay tuned with us on VNN for all the future updates!
Hatsune Miku Blog Press Release – 1 and 2
Nionico Chokaigi 2019 Website
Chokaigi on Twitter