Although the Hatsune Miku Symphony 2017 has recently finished its runs, Miku's next appearance in a symphony orchestra may be happening sooner than you thought. That's because it has been announced that Hatsune Miku will be featured in the Music Design Symphonic Orchestra and Electro Carnival in January 2018!
The event has been planned and directed by the students of Senzoku Gakuen College of Music, and will be held at the school's Maeda Hall on January 8th next year.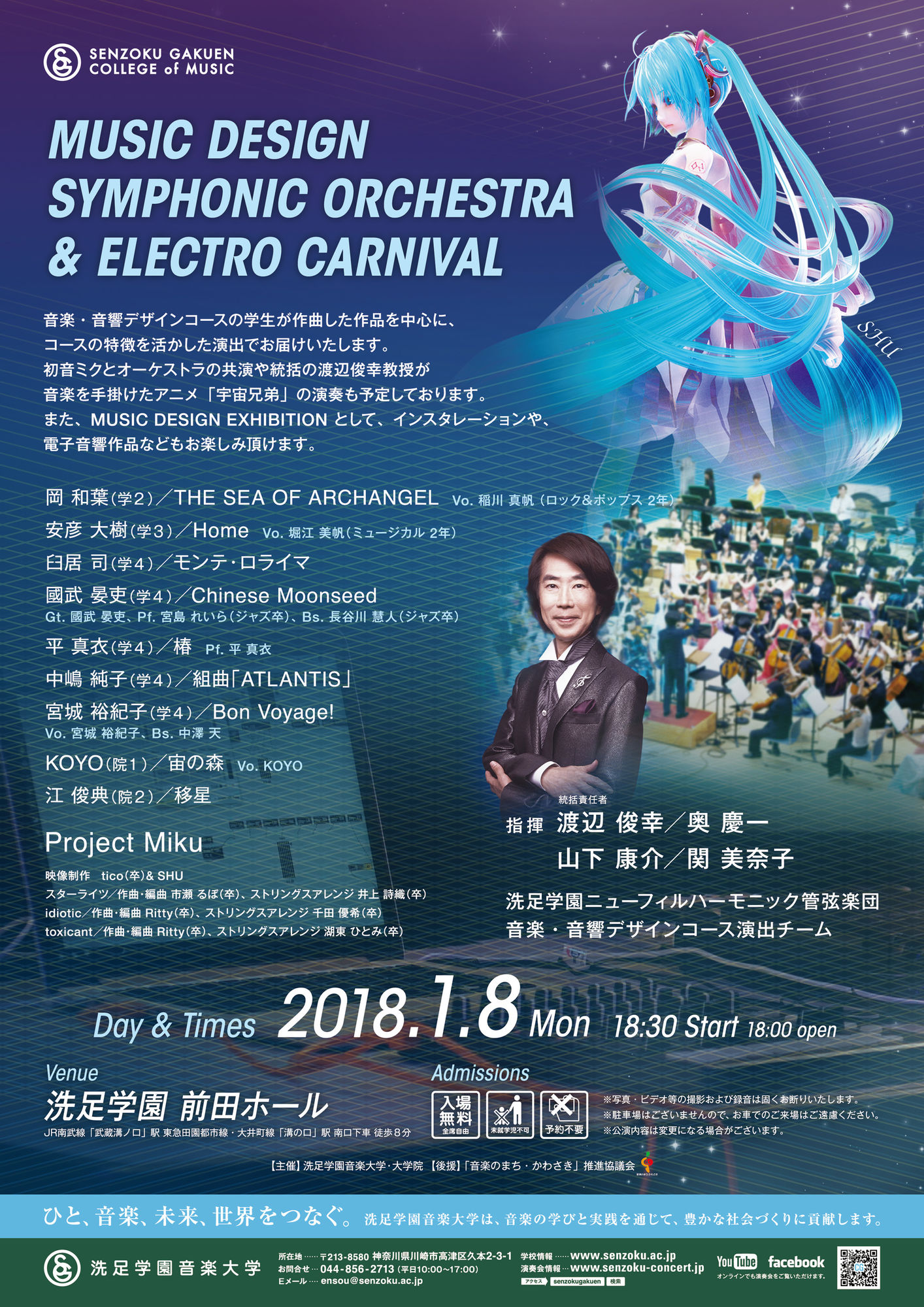 The performance will feature music composed by the students of the Music and Sound Design course. Everything from the music to the lighting and video screenings will all be handled by the students themselves, utilizing all the skills that they have learned from taking the course. There will be various styles of music, such as jazz and rock, being performed by the Senzoku Gakuen New Philharmonic Orchestra along with Keiichi Oku, Minako Seki, and conductors Toshiyuki Watanabe and Kousuke Yamashita.
There will also be a special segment featuring a life-size projection of Hatsune Miku performing alongside the orchestra. The Miku model and animation for the performance were created and motion captured by SHU.
They will also be performing music from anime series "Space Brothers," scored by Toshiyuki Watanabe himself, at 6:30 PM (JST).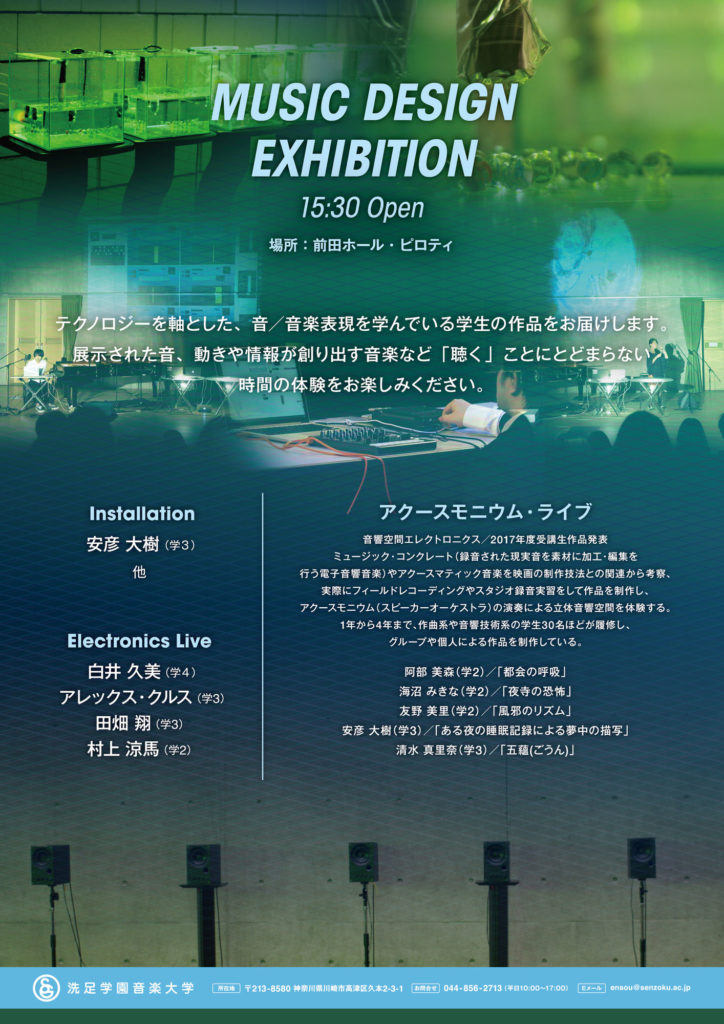 During the day, there will also be a Music Design Exhibition in the foyer of Maeda Hall, where visitors can enjoy other examples of the students' work, such as installation art and live electronic music concerts.
Best of all, the event is completely free to enter!
For full details of the event, check out the summary below.
Event Details
Venue: Senzoku Gakuen College of Music, 2-3-1 Hisamoto Takatsu-ku, Kawasaki-shi, Kanagawa Prefecture 213 – 8580
Admission: Free
Exhibition: Opens at 3:30 PM (JST)
Performance: Doors open at 6:00 PM (JST); performance commences at 6:30 PM (JST)
Songs that Miku will be performing in:
String arrangement of スターライツ (Starlights) by 市瀬るぽ (LUPO Ichinose), a graduate of Senzoku Gakuen
String arrangment of "idiotic" by Ritty, a graduate of Senzoku Gakuen
String arrangement of "toxicant" by Ritty
Information Source
Senzoku Gakuen College of Music official website, Facebook, and Twitter