Are you a fan of amusement parks perhaps? Because seems that our favorite twintail diva is gonna join forces with Yomiuri Land from almost a whole month, bringing many new attraction and games you will be able to participate as well when visiting their park! There are many parts of this collaboration so why don't we check on them together?
About Yomiuri Land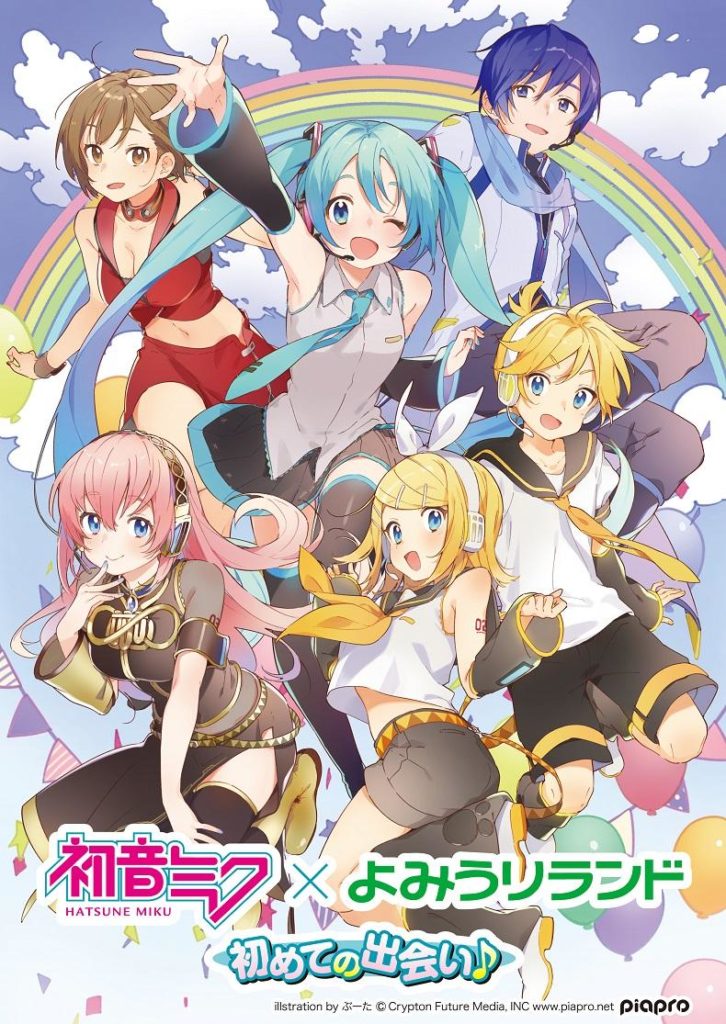 Yomiuri Land it known to be Tokyo's largest amusement park, where you can enjoy 44 different type of attractions, and event attend special events throughout the year. Surely the perfect place where to have fun and make good memories! Starting from February 23rd until March 17th Hatsune Miku will be a special guest of the park and some attraction will even fit her own theme! If you are a Miku fan, you should absolutely visit it and join their activities!
Admission Offers and Fees
One Day Pass (Entrance + sea lion show + free pass for attractions)
Adults (18 to 64): 5,400 JPY
Mid-high: 4,300 JPY
3-years-old to Elementary school: 3,800 JPY
Senior (65 and above: 4,500 JPY
Entrance Fees (Entrance only)
Adults (18 to 64): 1,800 JPY
Mid-high: 1,500 JPY
3-years-old to Elementary school: 1,00 JPY
Senior (65 and above: 800 JPY
Hiyoko Pass (ntrance + sea lion show + free pass for up to 21 kids attractions)
Adults (18 to 64): 3,800 JPY
Mid-high: 3,300 JPY
3-years-old to Elementary school:  3,000 JPY
Senior (65 and above: 3,300 JPY

Yomiuri Land location
Miku Stamp Rally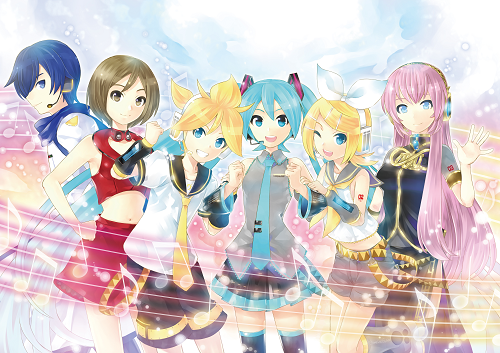 Visitors will be able to join an Hatsune Miku-themed stamp rally! You will have to find 39 different stamps scattered around park, which will bring you to visit many important areas of the location. Collecting all of the 39 stamps you will get a can badge and a sticker as prizes, it surely sounds fun isn't it? Are you bringing your children as well? Because there will also be a special Stamp Rally for them, with only six location to visit.
Admission:
Miku Rally: 1,000 JPY
Kid-oriented Rally: 500 JPY
Concert Screenings
On the Miku Day (39 Day, March 9th) they will also hold some concert screenings of past Miku events starting from 1 PM until 4 PM at the Nittele Lang Lang Hall! No real Miku fan would want to miss this opportunity!
Ticket prices:
Adults: 1,000 JPY
Children and elementary students: 500 JPY
Nittele Lang Lang Hall Location
Special Newspaper Edition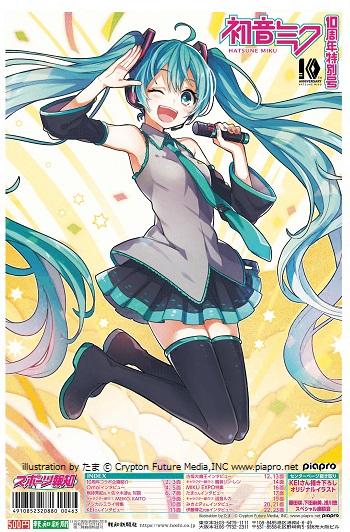 Are you planning to visit Yomiuri Land GJ shop as well? Hope so, because there will be a special edition of their newspaper in sale, featuring the event's illustration, priced only 500 JPY! They have still to show us the illustration they will use, but we can't wait to see them!
Yomiuri Land GJ Shop Location
Sea Lion Show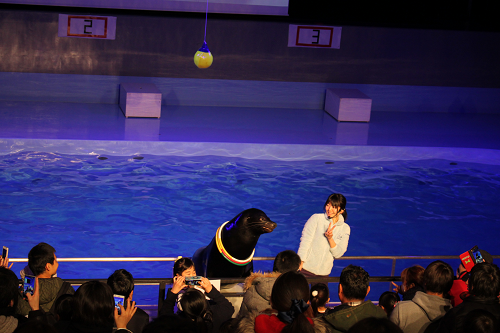 We always dreamed of attending a sea lion show when we were little, but who would have ever thought to see one themed after Hatsune Miku! That's right, during the event the sea lions will perform with Miku songs in background, while their trainers will wear some special outfits as well! All of those exhibitions will be held during all of their performances starting from February 23rd. There will also be some shows on March 2nd and 17th as well! Those shows will be held at 3 PM JST, be sure to not miss them!
Special attractions
Of course no amusement park would be a real thing without some attractions, and Yomiuri Land is no exception! During the collaboration there will be many of them following Hatsune Miku as a theme! The Spin Runway, the Giant Sky River, the Bungee Jumping attractions and their Kadokeshi Torokko (their Trolley Cars will take you on a ride) will be all themed after our beloved tel virtual diva!
Admission fees:
Spin Runway: 900 JPY (One day pass)

Giant Sky River: 600 JPY (One day pass)
You can also request for them to take two photos during your ride! It will cost 1,000 JPY and will give you access to the digital copies of them.

Bungee Jump: 900 JPY (Various paths are unavailable)
You will also get a novelty gift!


Kadokenshi Torokko: 400 JPY (Various passes available)

Be aware that each of those attraction has age or physical restrictions, so check them out before attending them!
Workshops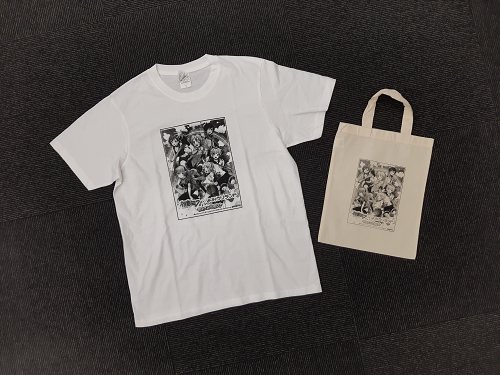 Last but not least, there will also be a special workshop area where visitors will be able to craft their own T-shirts (costs 1,500 JPY) and Tote Bags (costs 600 JPY) themed after, of course, Miku! This area will be held at the Fashion Factory venue "Wakuwaku Fashion Lab" and will be open from 11 AM to 13:30 PM on weekdays and from 10 AM to 4 PM on Saturdays and Sundays.
They can only let in 60 people daily and there is no reservation service, so you need to be fast to get in.
Sources
We would personally love to visit the Yomiuri Land amusement park ourselves, and you? Enjoining such a marvelous environment themed right our favorite virtual diva would be absolutely fun! Feel free to send us photos and tell us about your experience there if you manage to visit the park!
And don't forget to stay tuned with us on VNN for more news and updates!
Press Release on Hatsune Miku's Official Blog
Yomiuri Land Blog Post