Hatsune Miku's birthday is getting closer each day and, with such a big event incoming for all of her fans, it's only logical that even more merchandise will soon make their appearance! Today we find a new cat ear headset produced by YOWU and based off of our favorite digital diva!
Music, Style and Hatsune Miku Vibes!
If there is something we all secretly wanted  is one of those adorable cat ear-shaped headset you often see Youtubers wearin in their videos. What if we told you YOWU is making one of those cutesy headsets using Hatsune Miku as inspiration for its design?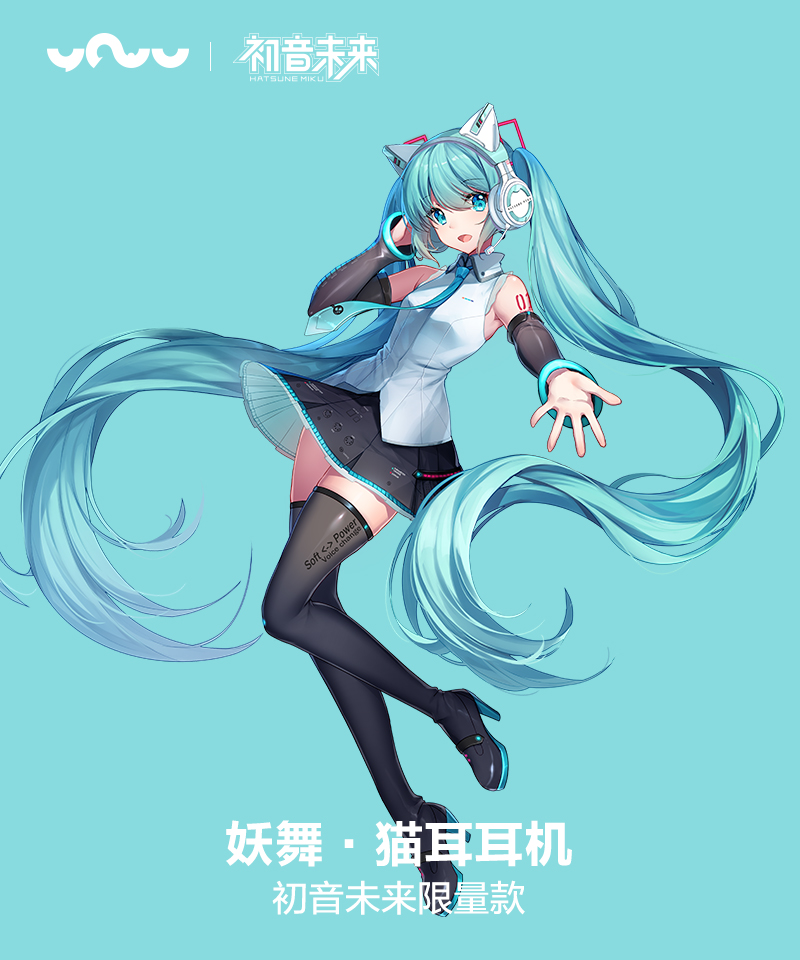 As you can already see from this promotional artwork, our beloved Japanese virtual singer got an adorable headset in her hands, showing off an amazingly well done design that will charm any Miku fan over there!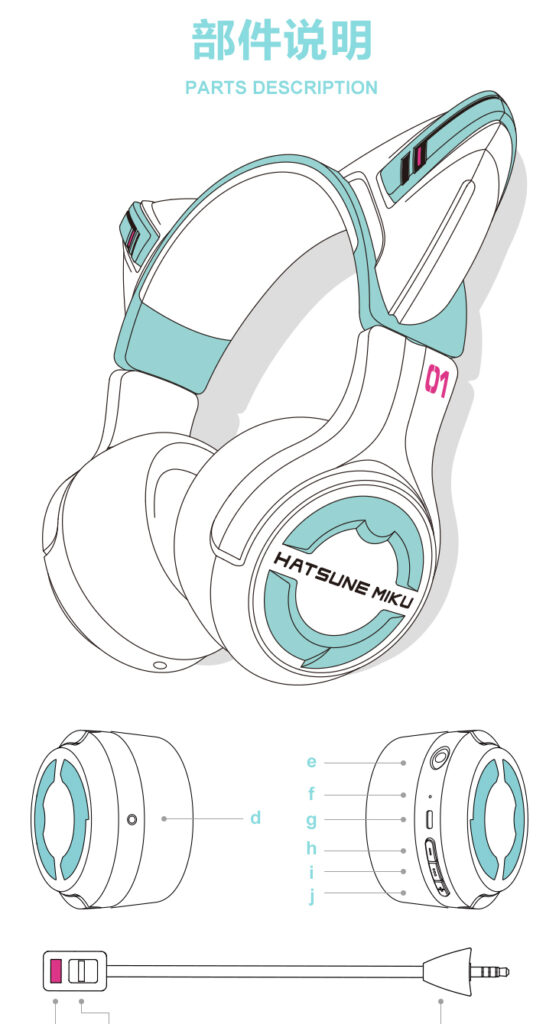 This cute headset offers four different light modes that you can change manually through a special mobile application: Solid, Rhythm, Breathing and Flash.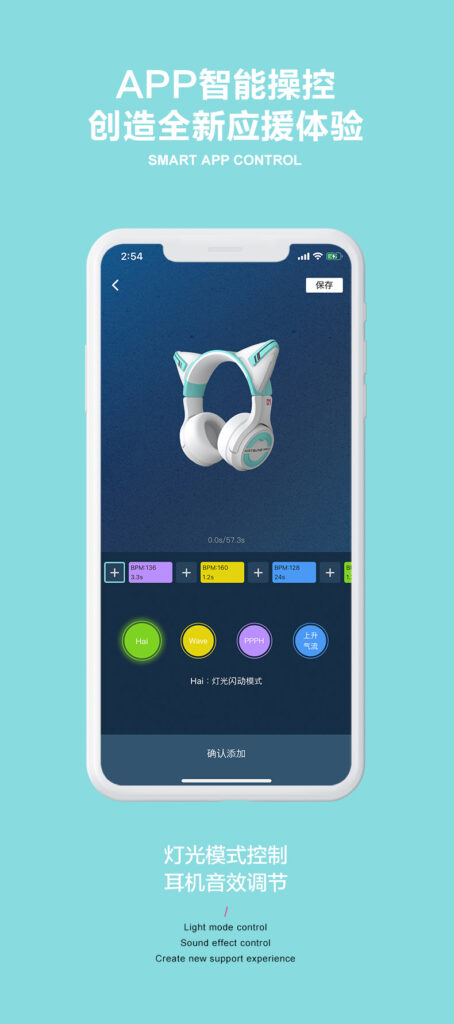 Thanks to the app you will experience your music and game sessions like never before, adding that extra hint of Miku love you always needed in your lie!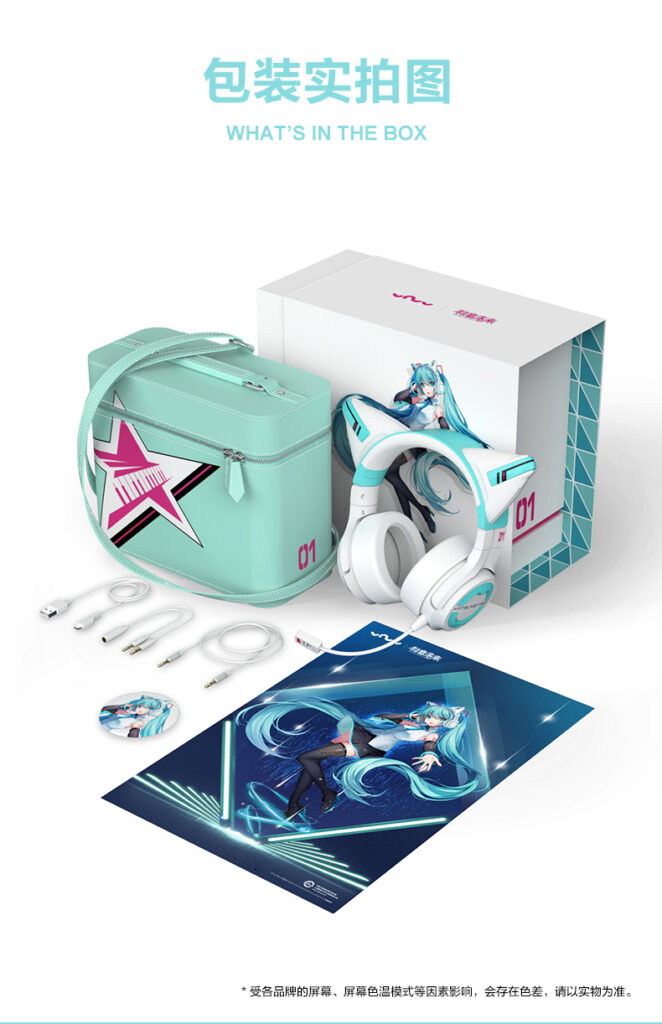 Last but not least, you will not just get the headset on its own! It comes in bundle with a special headphone bag, various different cables, a poster showcasing the promotional art of the product and a matching badge!
All of the above will be in sale starting August 31th, priced 1098 RMB (about 156 USD)!
Where to Buy
You can find this item through the following online stores:
None of those shops ship to overseas, so you might need to use a proxy to get yours!
Source
For more details and links we need to wait a little more but,in the meanwhile, you should check the official page for more in-depth informations, such as its technical specifications!
Remember to always follow VNN for more exciting news about your favorite Virtual Singers!
Hatsune Miku is on Facebook (English and Japanese), Twitter (English and Japanese), Youtube and Weibo.
YOWU can be found on Weibo.
Official page of the product